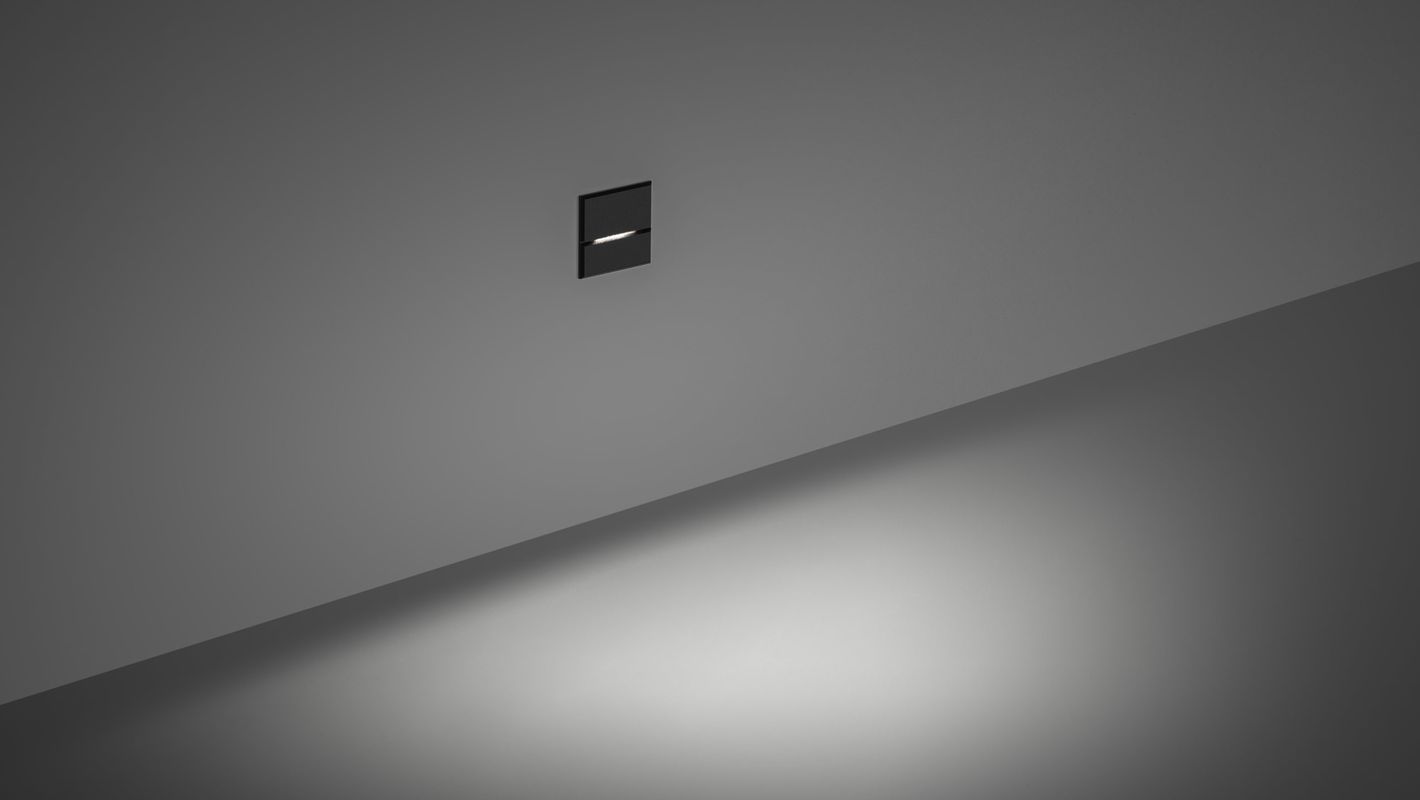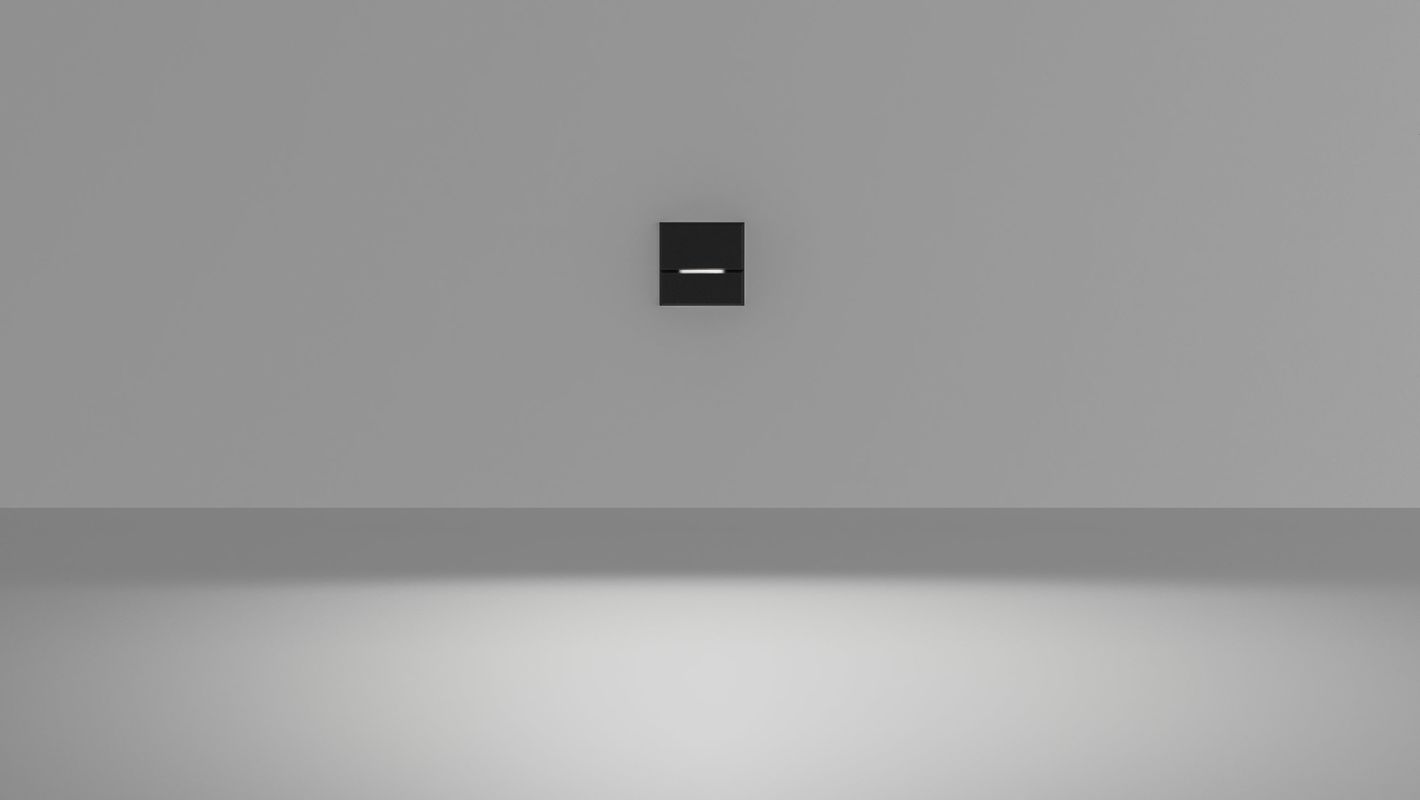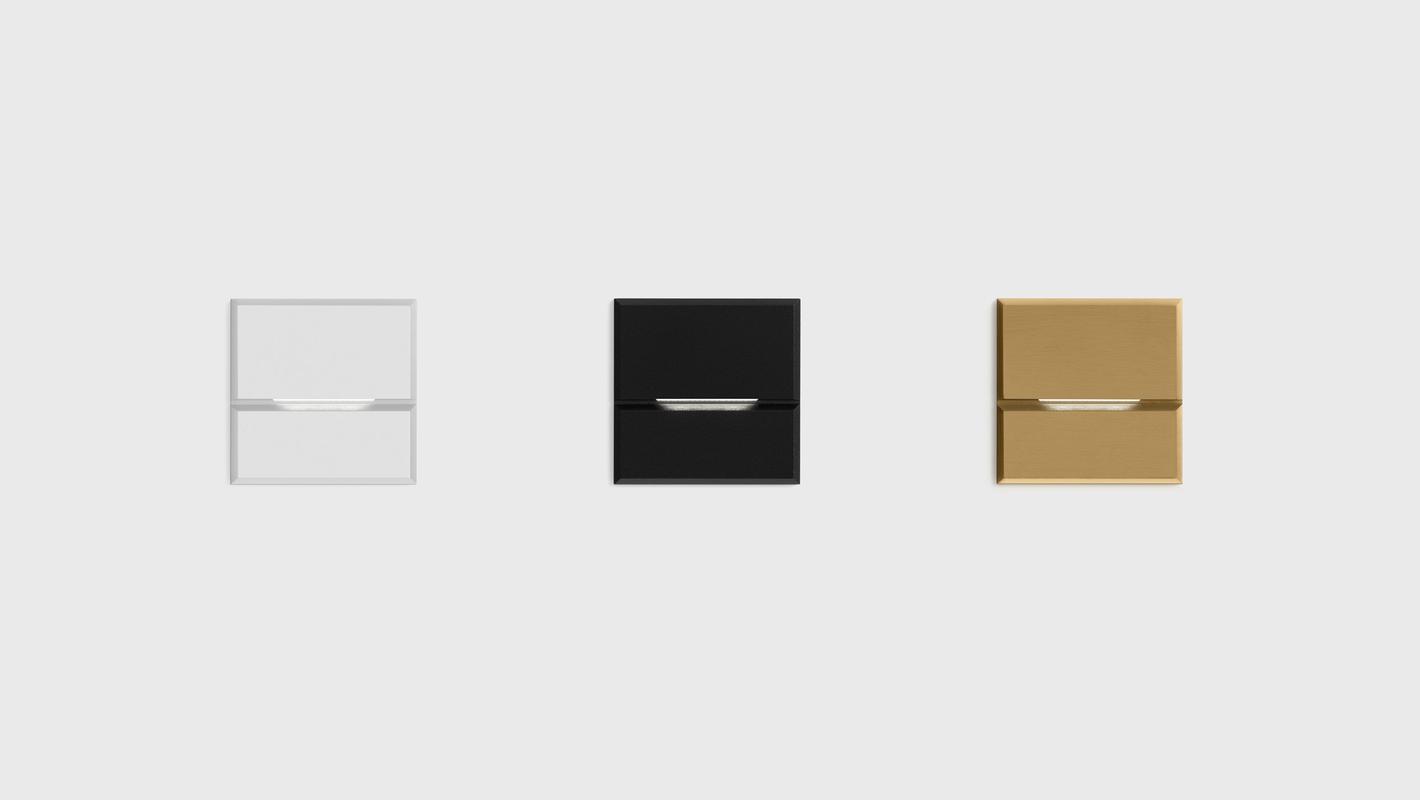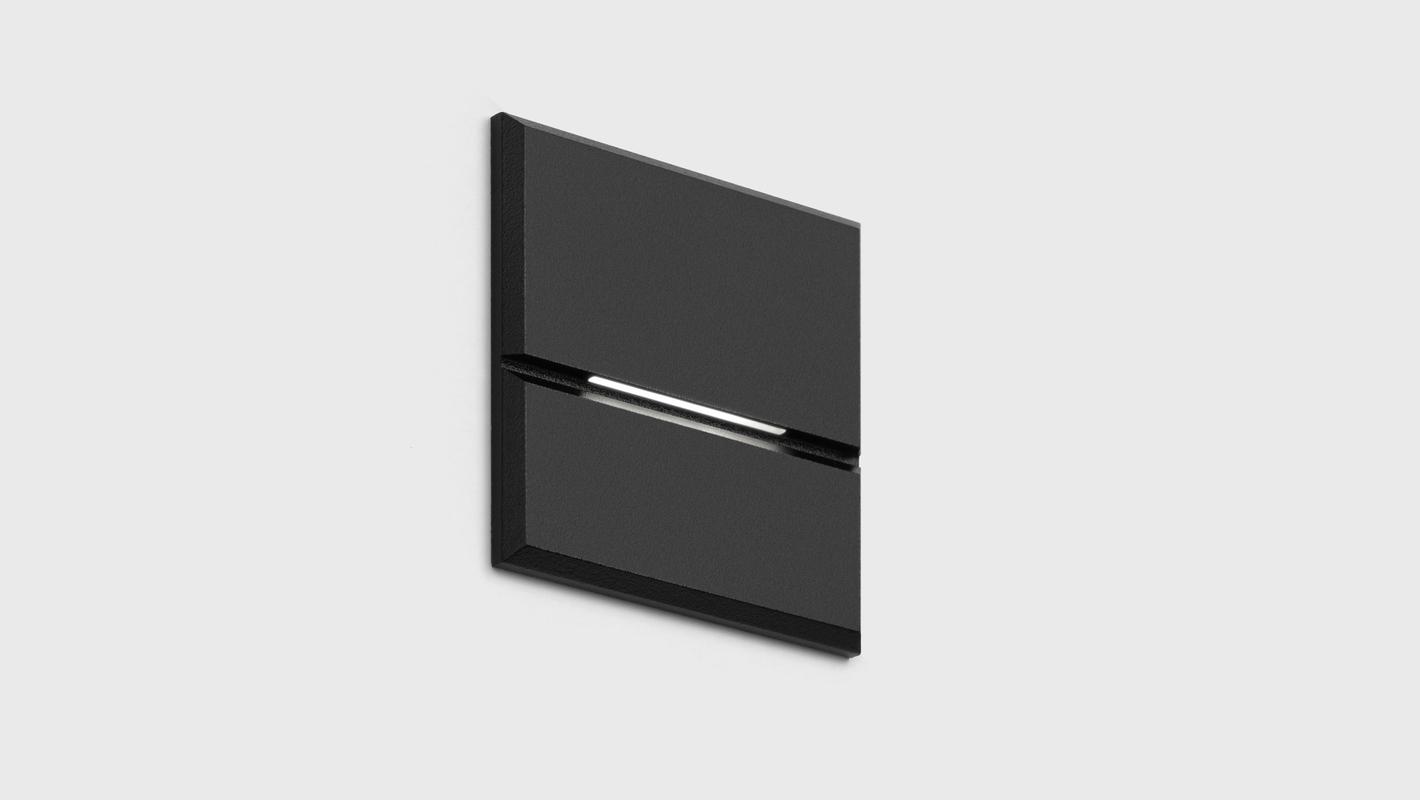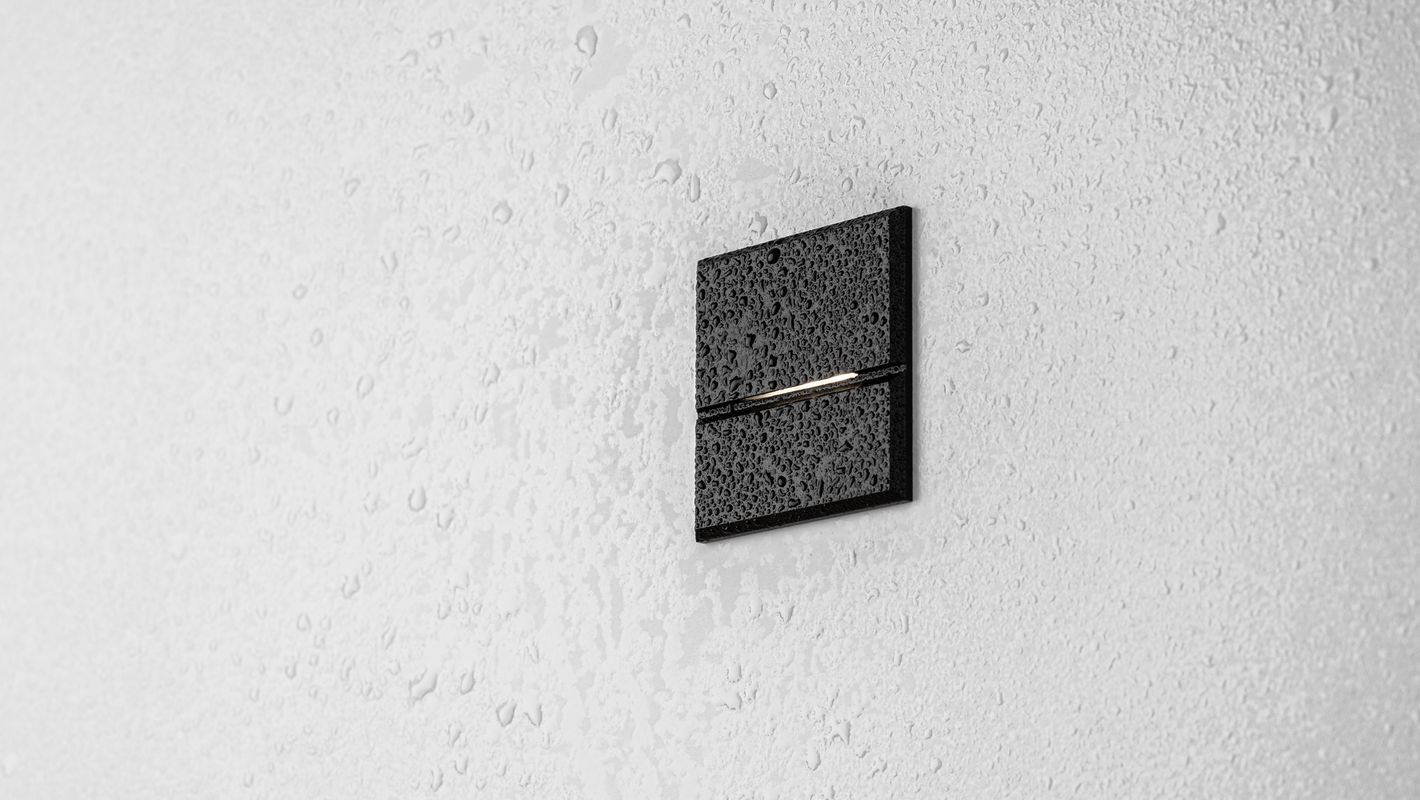 STEP LIGHT CLICK recessed wall-mounted luminaire
Строгие геометрические формы продолжает четко очерченный световой рисунок. Мощность 3 Вт. Высокая степень защиты от влаги и пыли IP65 позволяет устанавливать светильник в помещениях с повышенной влажностью или на улице. Насыщенный луч позволяет обозначить траекторию движения, подсветить ступени лестницы. Утопленный светодиодный источник света обеспечивает высокий зрительный комфорт.
STEP LIGHT CLICK
The luminaire produces soft diffused lighting that allows to define the trajectory of movement and illuminate steps of a staircase. Recessed LEDs provide high level of visual comfort and eliminates glare. It is made of aluminum coated with paint, or pure brass.

IP65 protection against dust and water ingress allows to install the luminaires in rooms with high humidity and outdoors. The luminaire has compact dimensions: 44x44 mm.