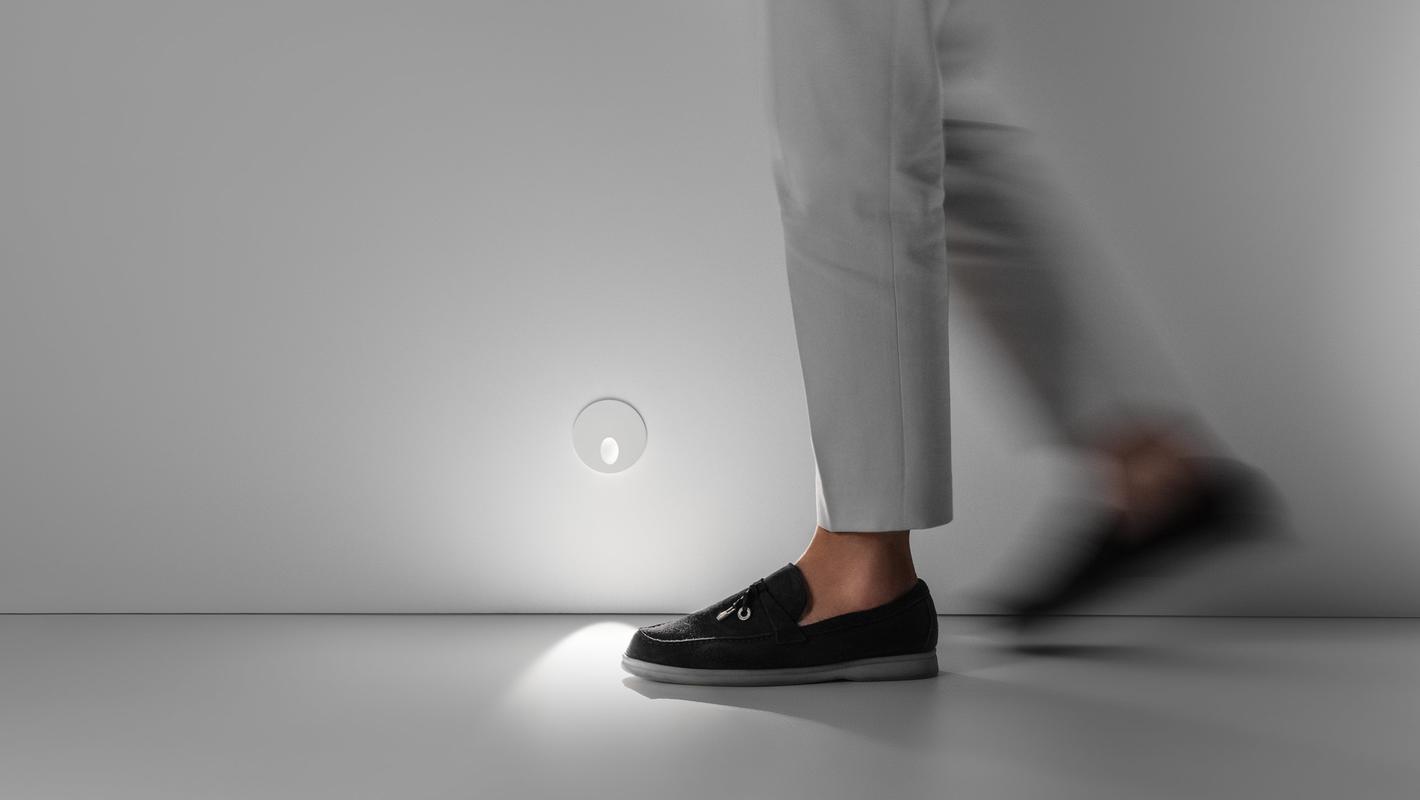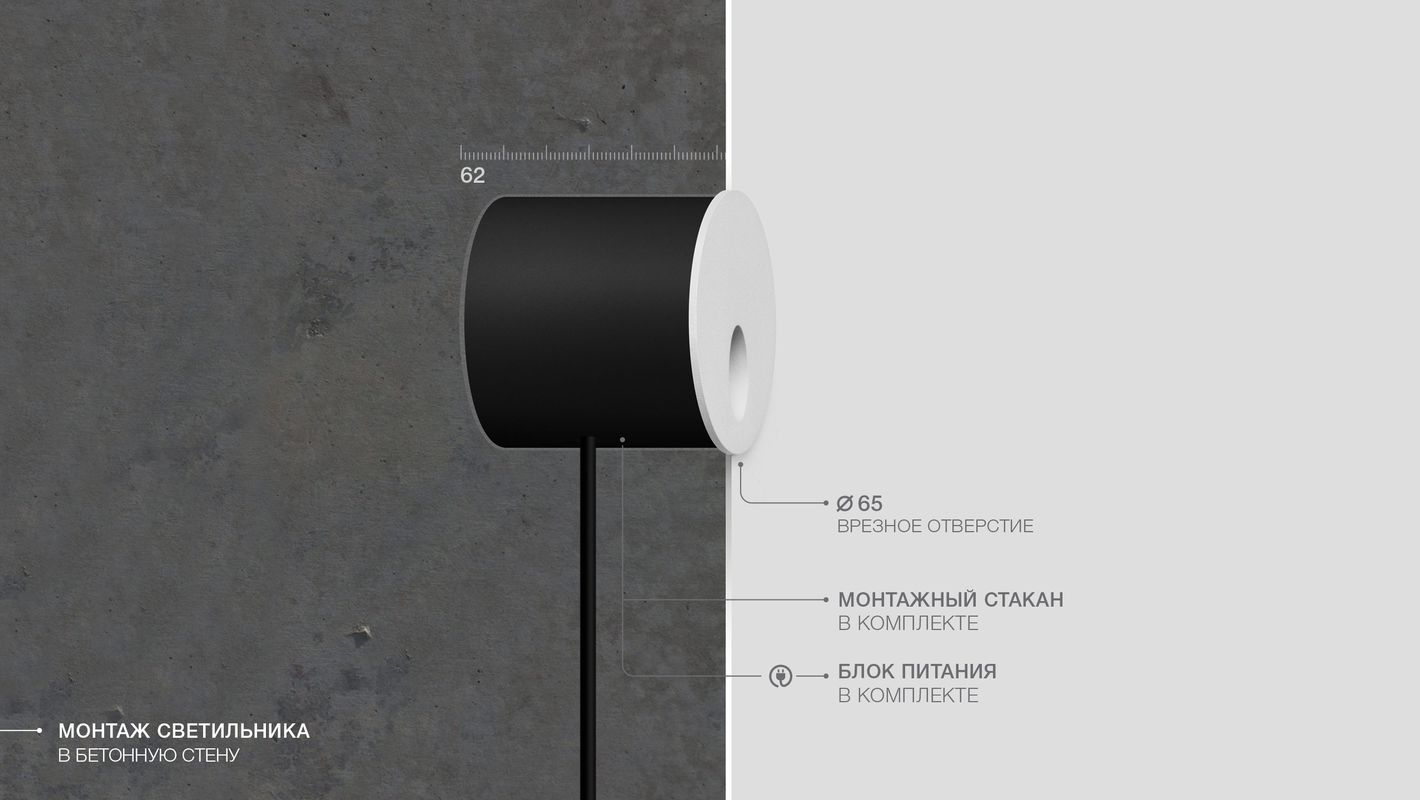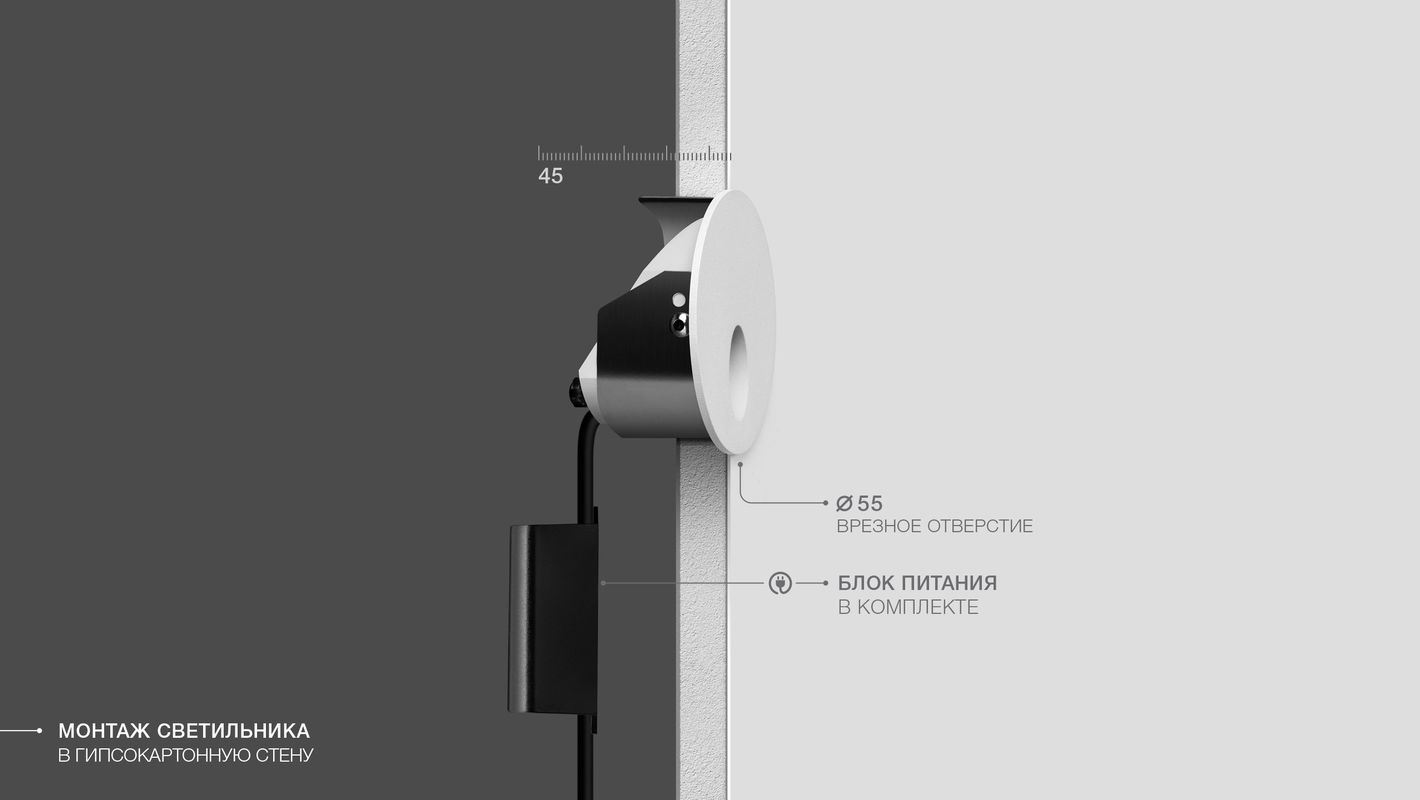 STEP LIGHT EGG RND wall-mounted recessed luminaire
Позволяют подсветить ступени лестницы, коридоры, обозначить границы помещений. Источник света расположен так, что остаётся незаметным для глаз, на виду лишь приятное матовое свечение, при маленьком размере очень широкий угол света. Мощность 2 Вт. Цветовая температура 2700К.

Подключение 220В. Компактные размеры: диаметр 65 мм. Корпус выполнен из алюминия, двойное окрашивание гарантирует долговечность покрытия. Светильник можно устанавливать в гипсокартонную стену или бетон, монтажная коробка в комплекте.
STEP LIGHT EGG RND
Allow to illuminate steps of staircases, hallways, define the boundaries of rooms. The light source is hidden from the view, only an eye-pleasing matte glow is visible.

220V connection. Reliable power source in the kit. Compact dimensions: 65 mm in diameter, 35 mm installation depth. Aluminum housing, double coating with paint guarantees longevity of the coating. Luminaire can be installed into drywall or concrete, mounting box is in the kit.