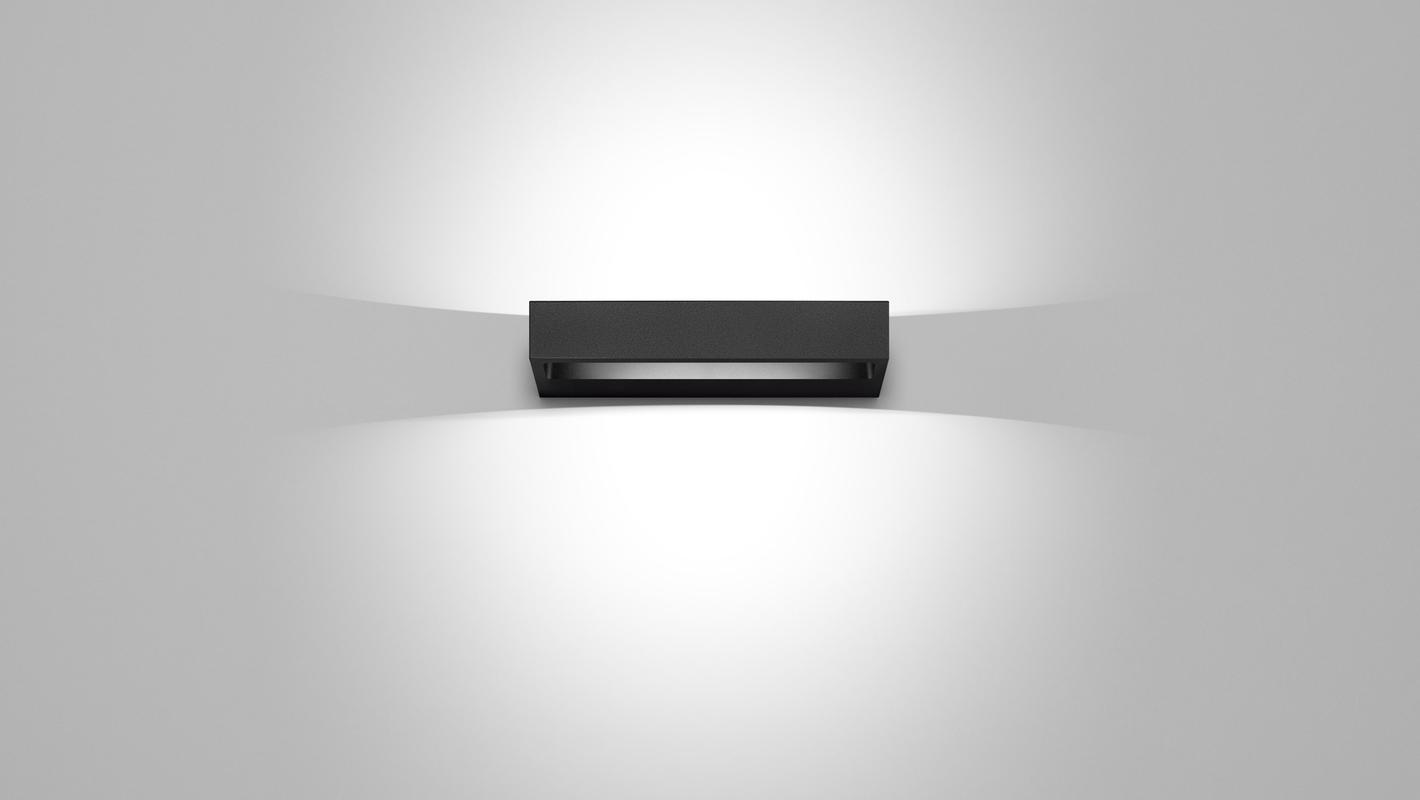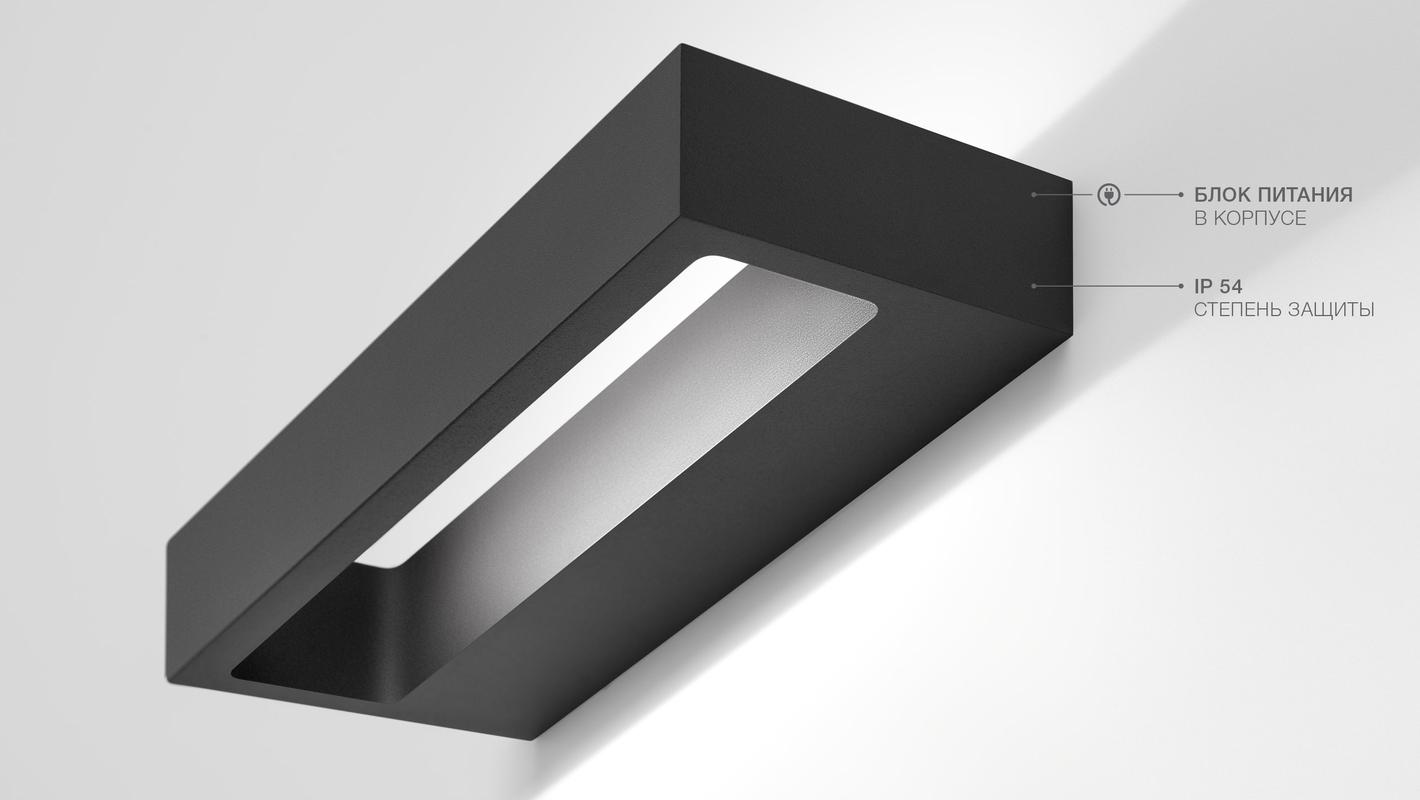 SIDEWALL wall-mounted outdoor luminaire
Предназначен для экстерьерного освещения: фасадов зданий и стен. Обладает высокой степенью защиты от проникновения влаги и пыли IP54. Может работать при низкой температуре воздуха.

Световой поток направлен в обе стороны. Алюминиевый корпус покрыт темно-серой матовой краской. Блок питания встроен в корпус.
SIDEWALL
Luminous flux goes in both directions. Both vertical and horizontal installation is possible. Aluminum housing coated with dark grey paint. Power unit built in the housing.

Designed for exterior lighting: facades of buildings and walls. They are highly protected agains water ingress, meeting IP54 requirements. Can operate at low temperatures.