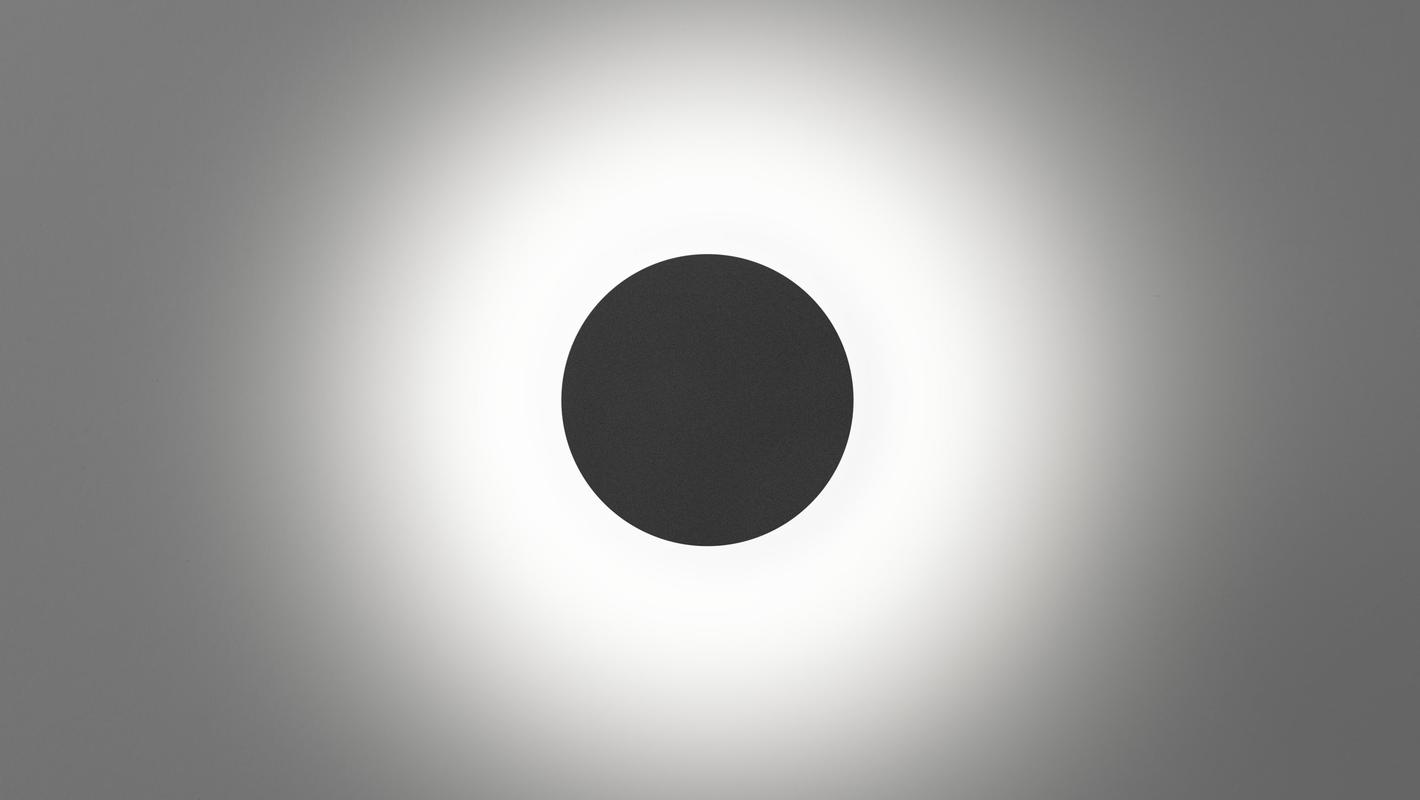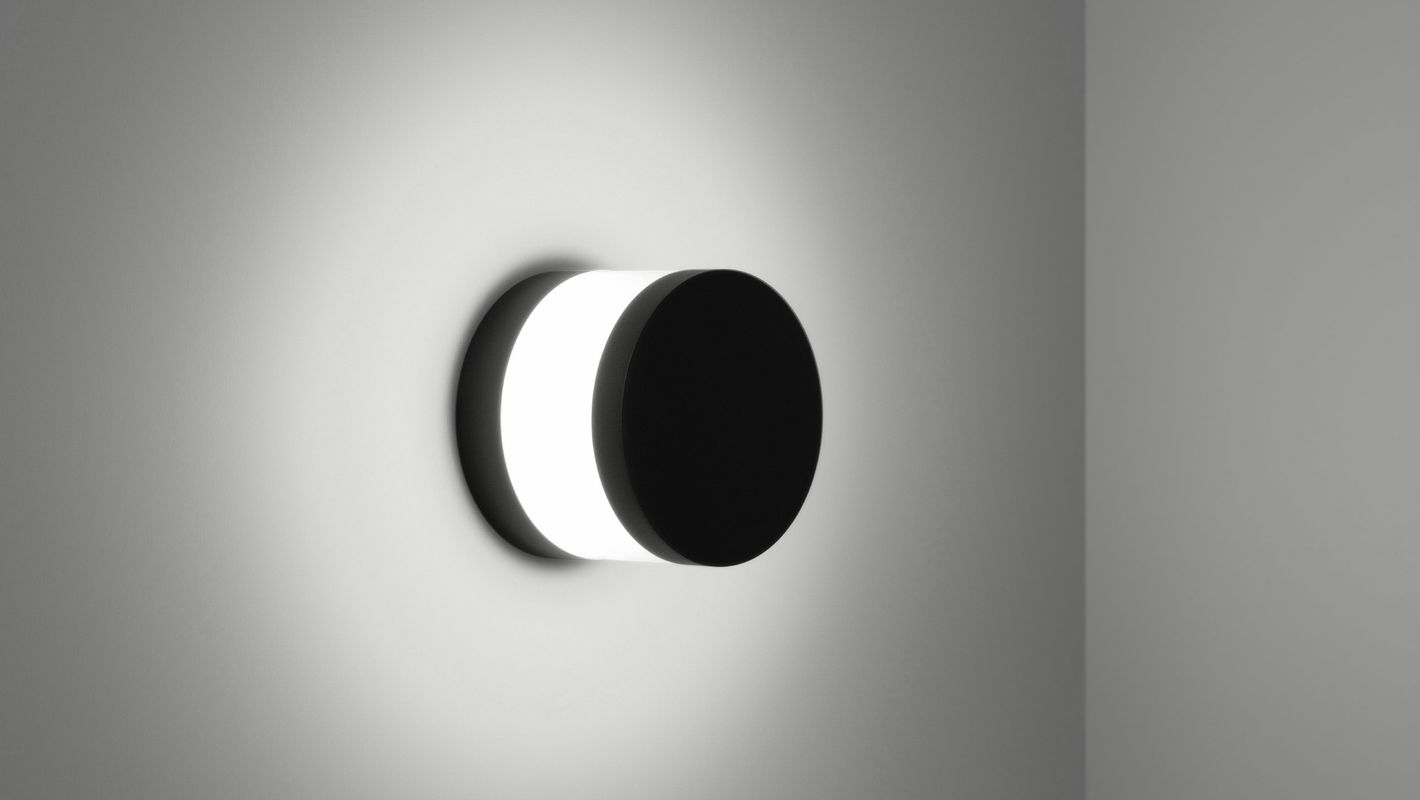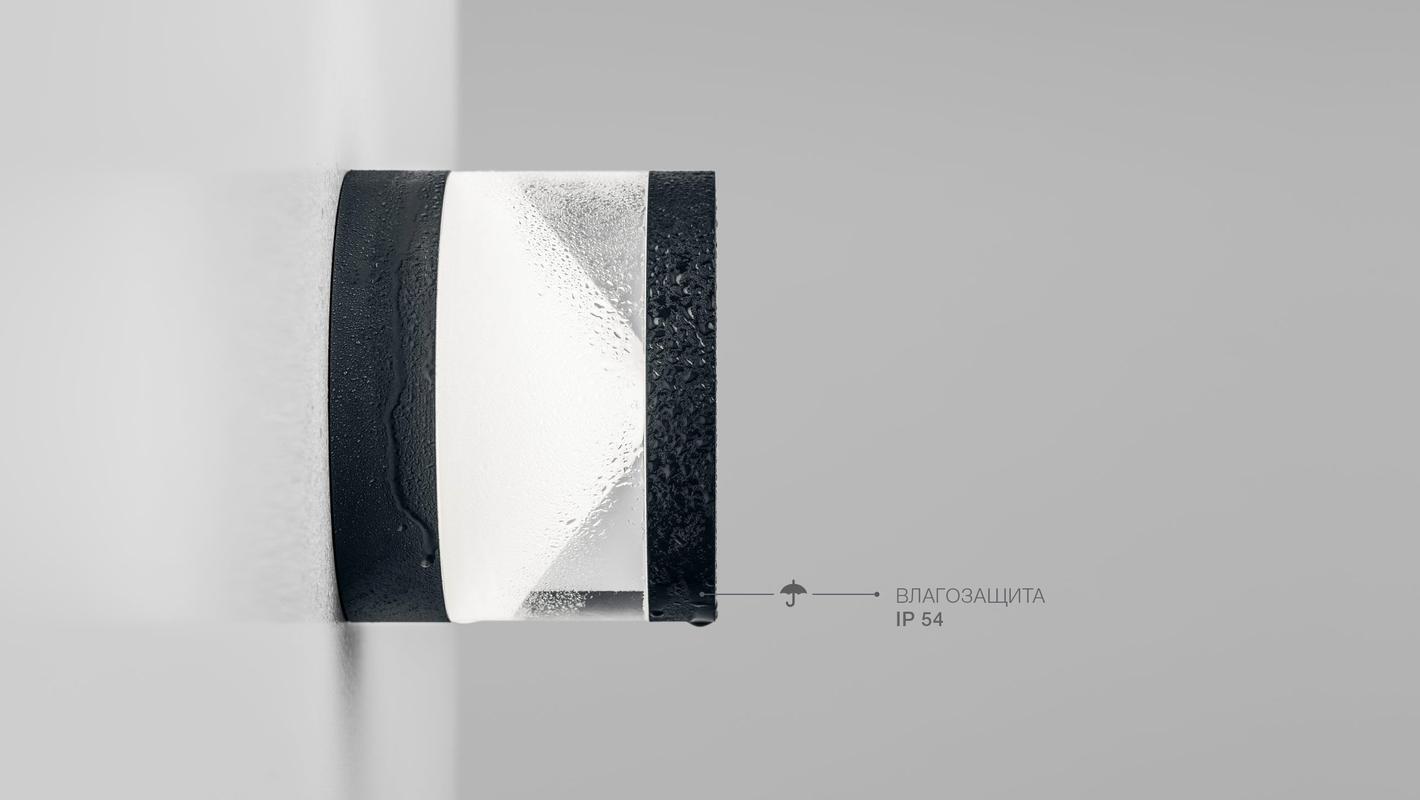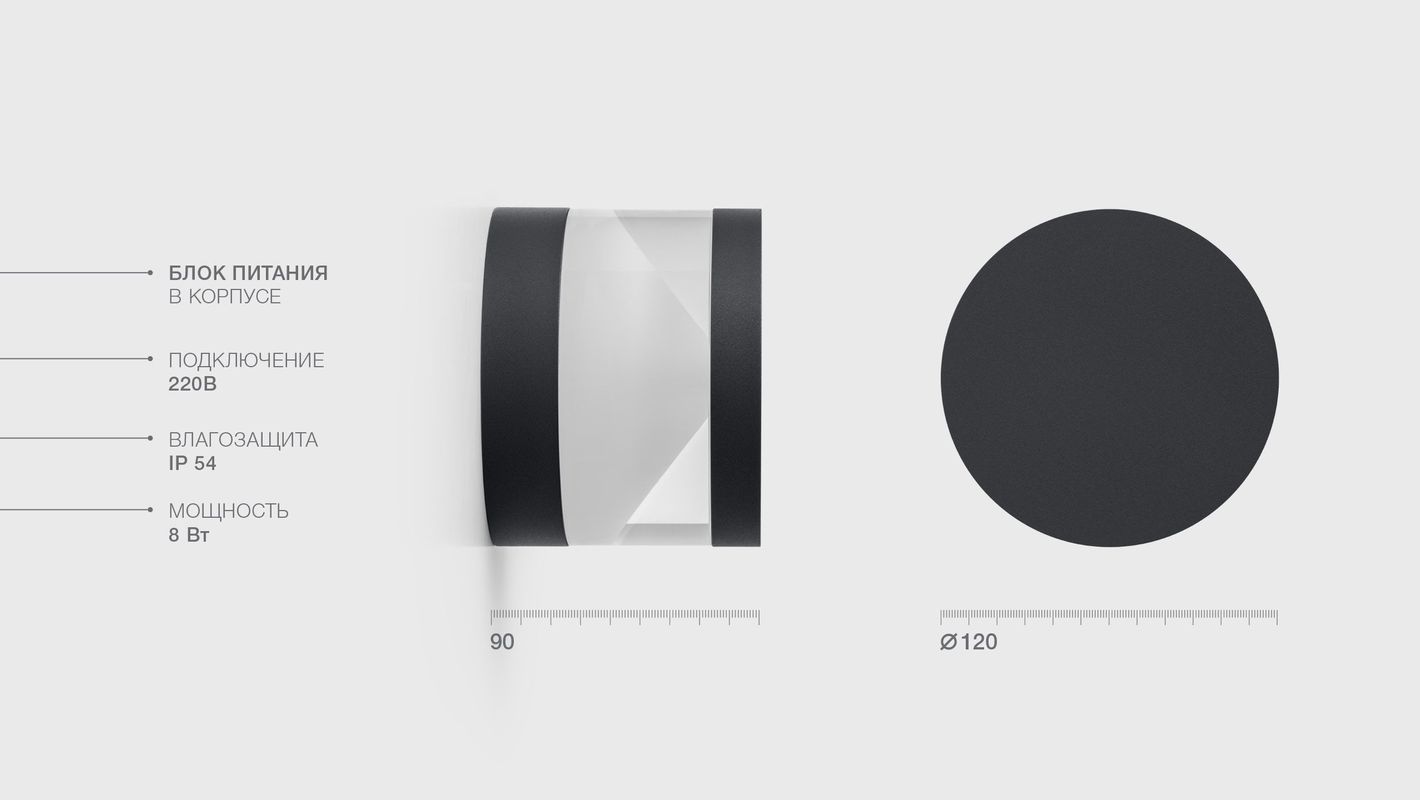 SHADOW wall-mounted outdoor luminaire
Фасадный светильник для экстерьерного освещения. Обладает высокой степенью защиты от влаги и пыли IP54. Напоминает солнечное затмение: вокруг диска можно увидеть корону света. Кроме того, диск закрывает источник света от прямого обзора, на виду лишь приятное матовое свечение.

Подключение 220В. Блок питания в корпусе. Светильник может работать при низкой температуре воздуха. Выполнен из алюминия, окрашенного в темно-серый цвет. Высота 90 мм, диаметр 120 мм. Мощность 8 Вт.
SHADOW
Facade light fixture for exterior lighting. The luminaire resembles the eclipse: a crown of light can be seen around the disk. Besides, the disk hides the light source from direct view, only soft matte light is visible. 8W capacity.

High protection against dust and water ingress IP54. Power supply is built in the housing. 220V connection. Aluminum housing coated with dark grey paint. Height 90 mm, diameter 120 mm.