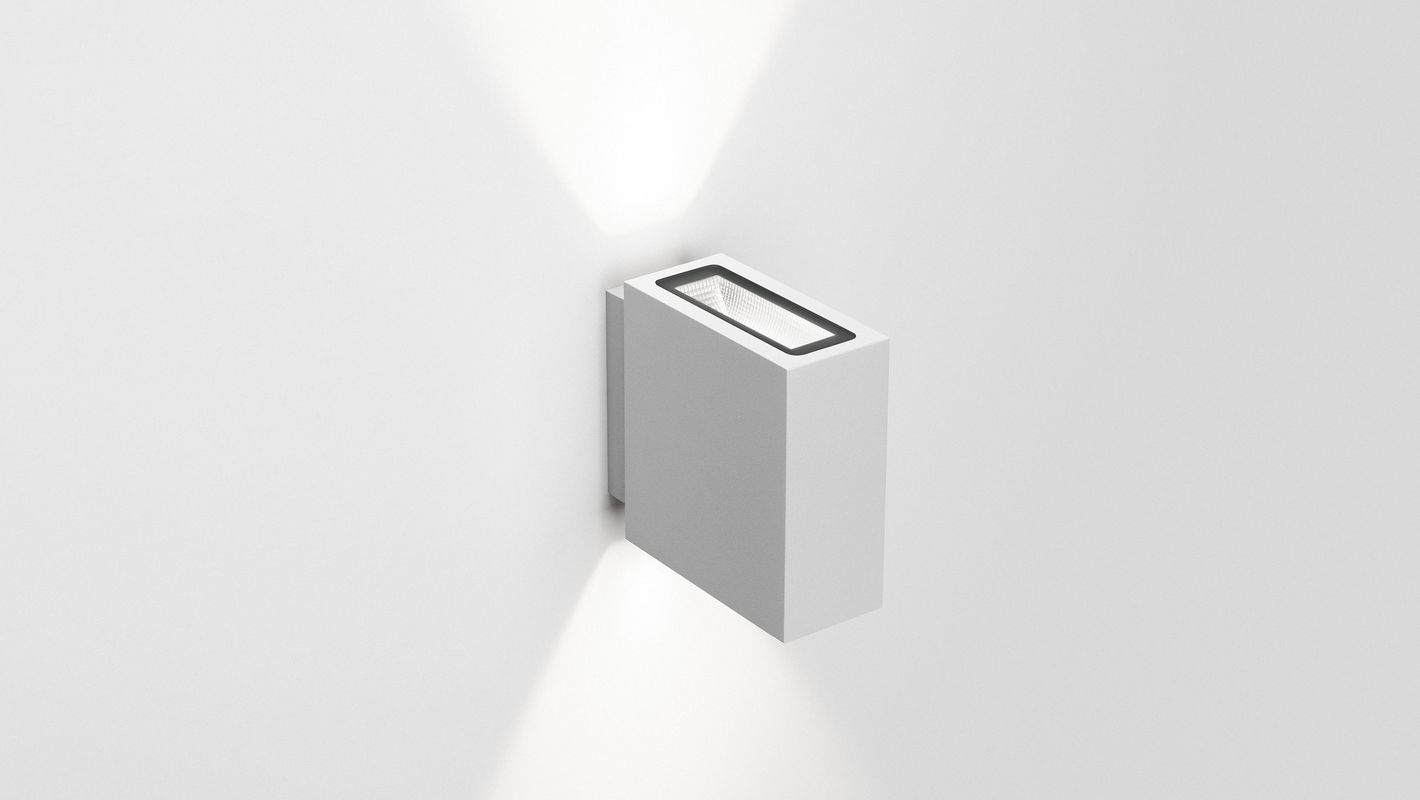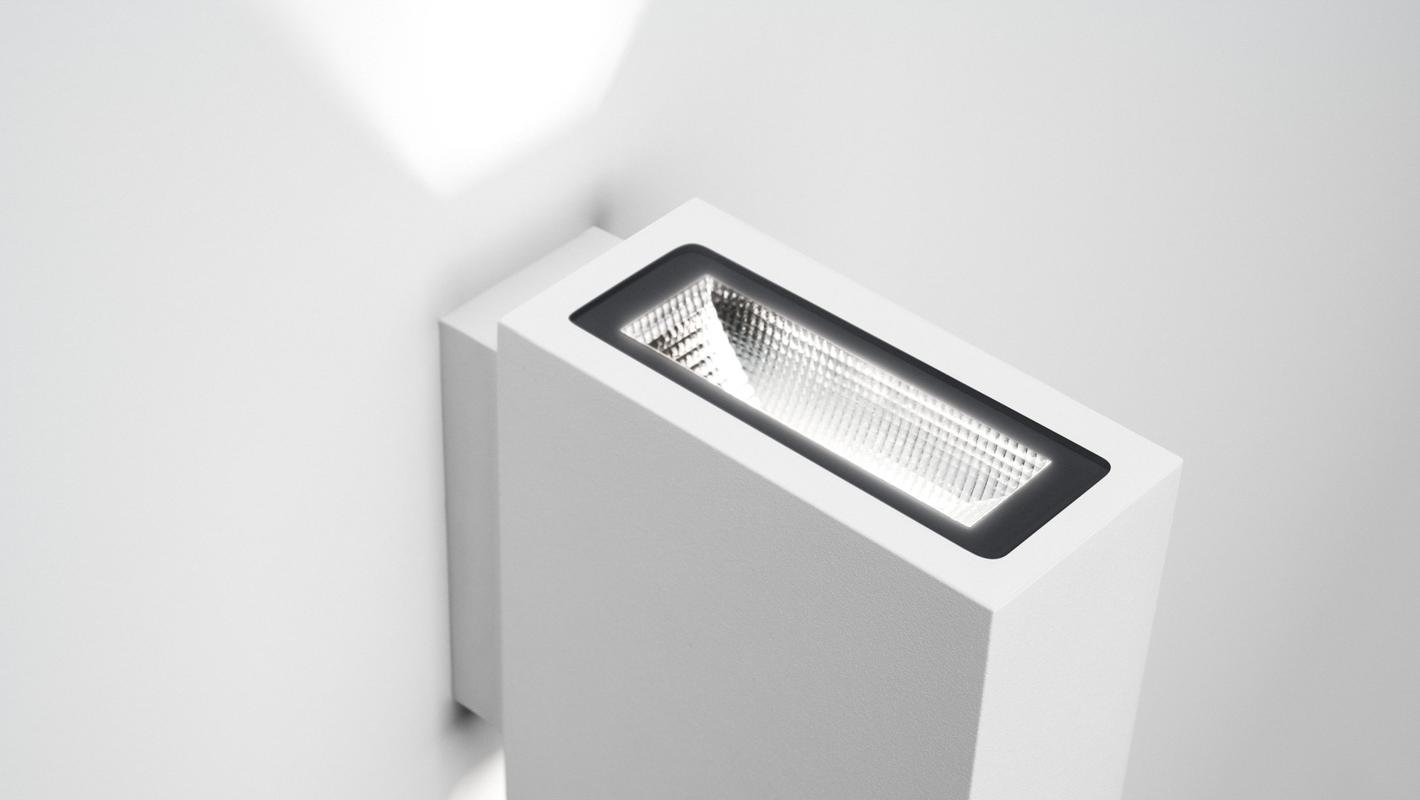 BLOCK wall-mounted outdoor luminaire
Накладные герметичные светильники прямоугольной формы используются для подсветки стен, фасадов зданий и элементов архитектуры. Минималистичный дизайн гармонично дополнят любой экстерьер. Поток света направлен вверх и вниз.

Корпус выполнен из литого алюминия, покрытого темно-серой матовой краской. Светильники обладают высокой степенью защиты от проникновения влаги и пыли - IP65. Встроенный блок питания позволяет светильникам работать даже при низкой температуре воздуха.
BLOCK
Surface mounted sealed rectangular luminaires are used for lighting walls, facades and architectural elements. Minimalistic design complements any exterior. Luminous flux is directed upwards and downwards.

The housing of the luminaire is made of cast aluminum coated with dark grey matte paint. The luminaire is highly protected against dust and water ingress – IP65. Built-in power supply unit allows operation even at low temperatures.