1 / 5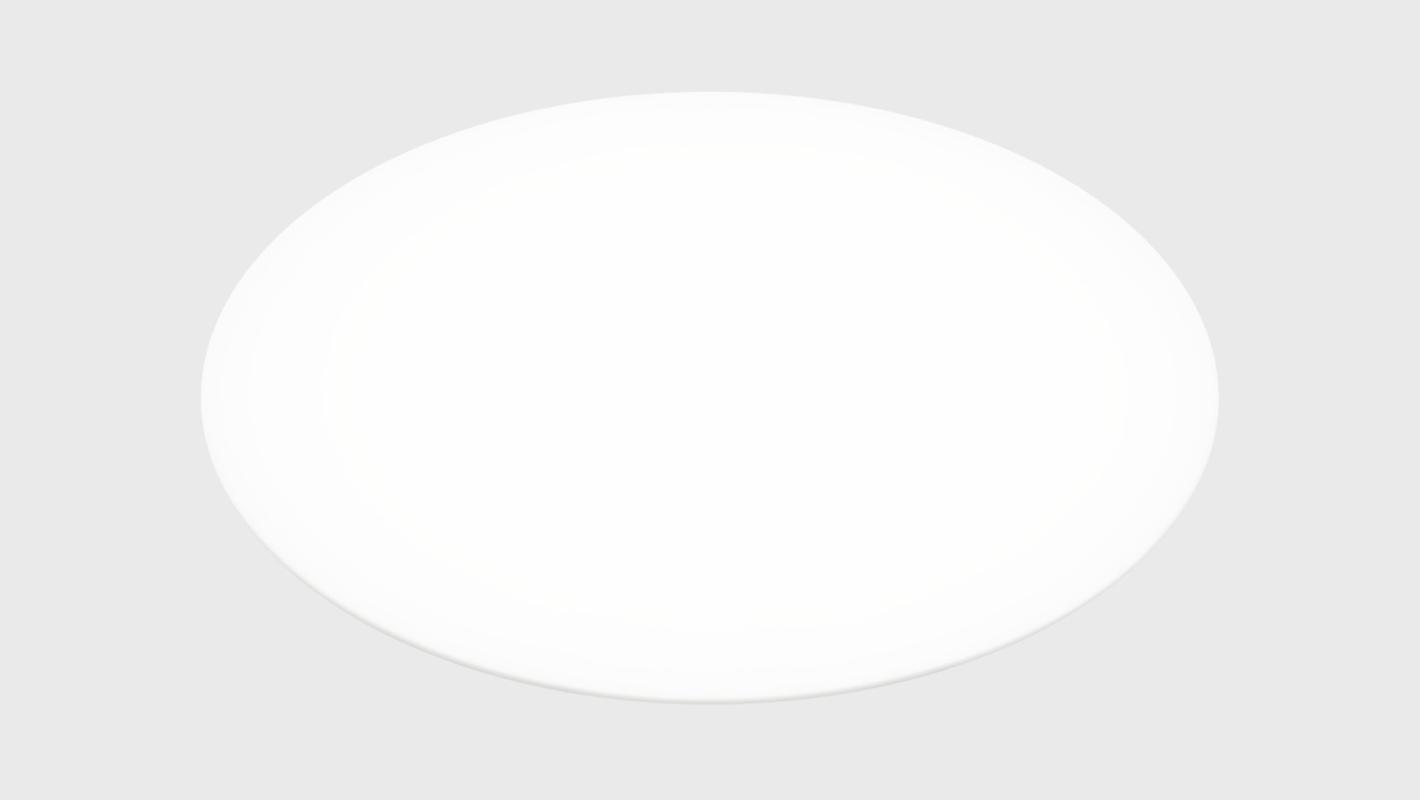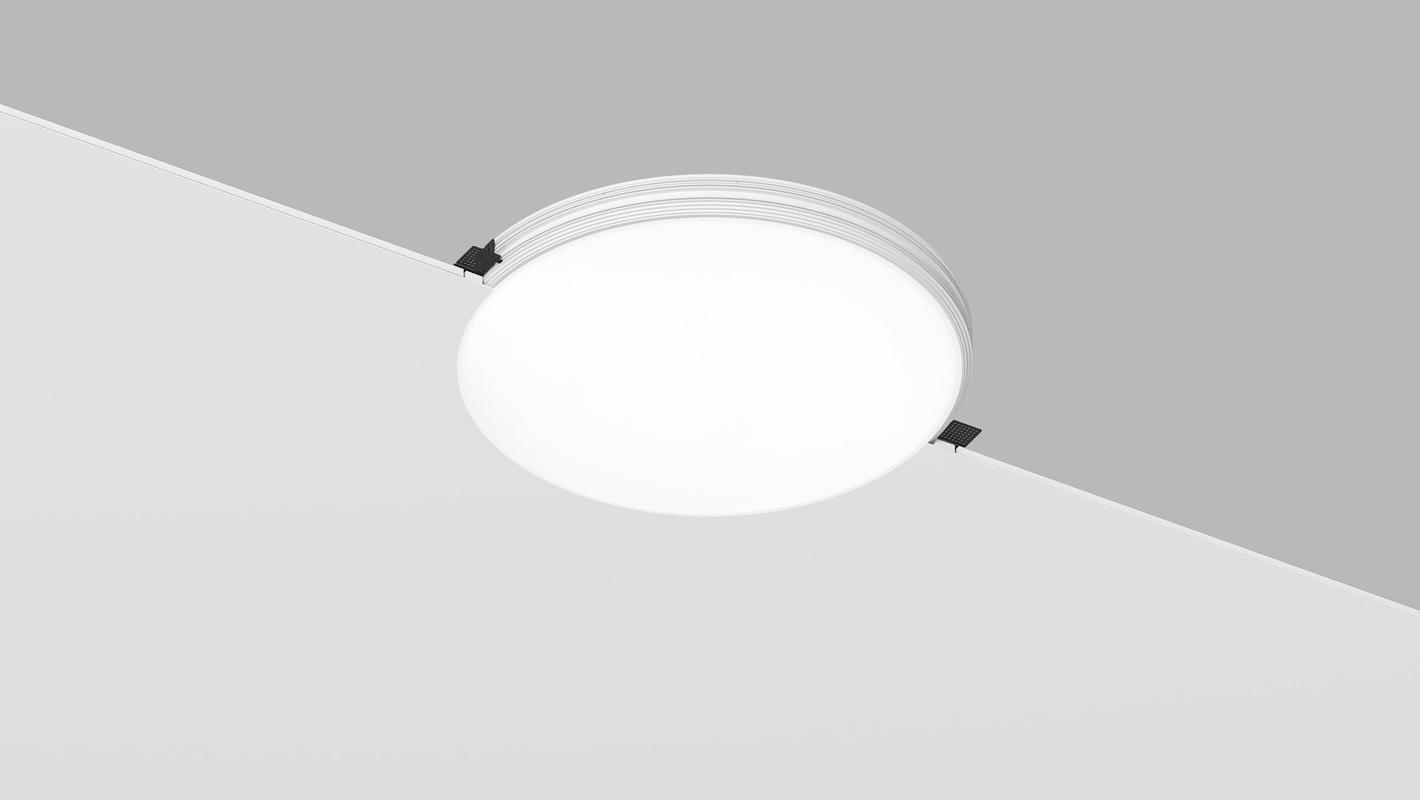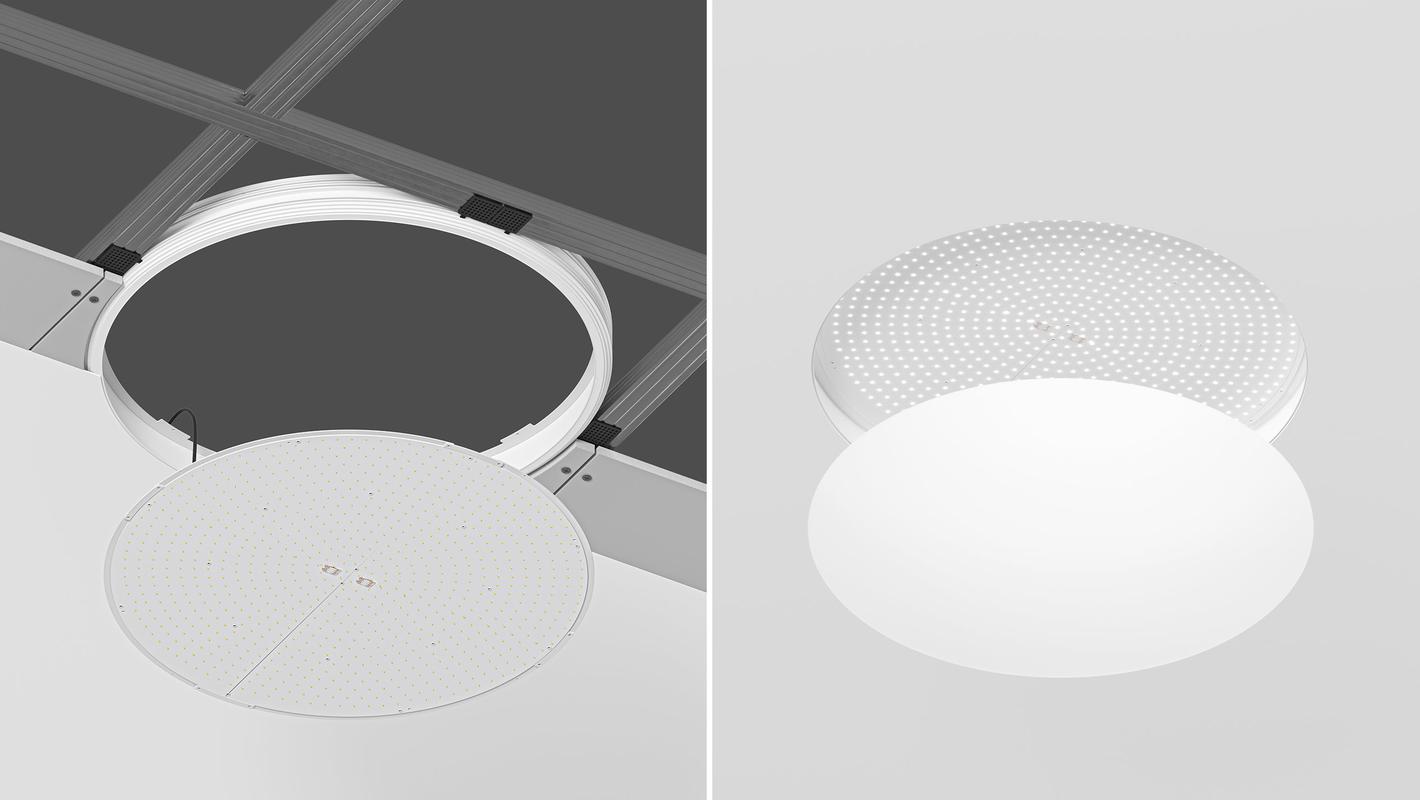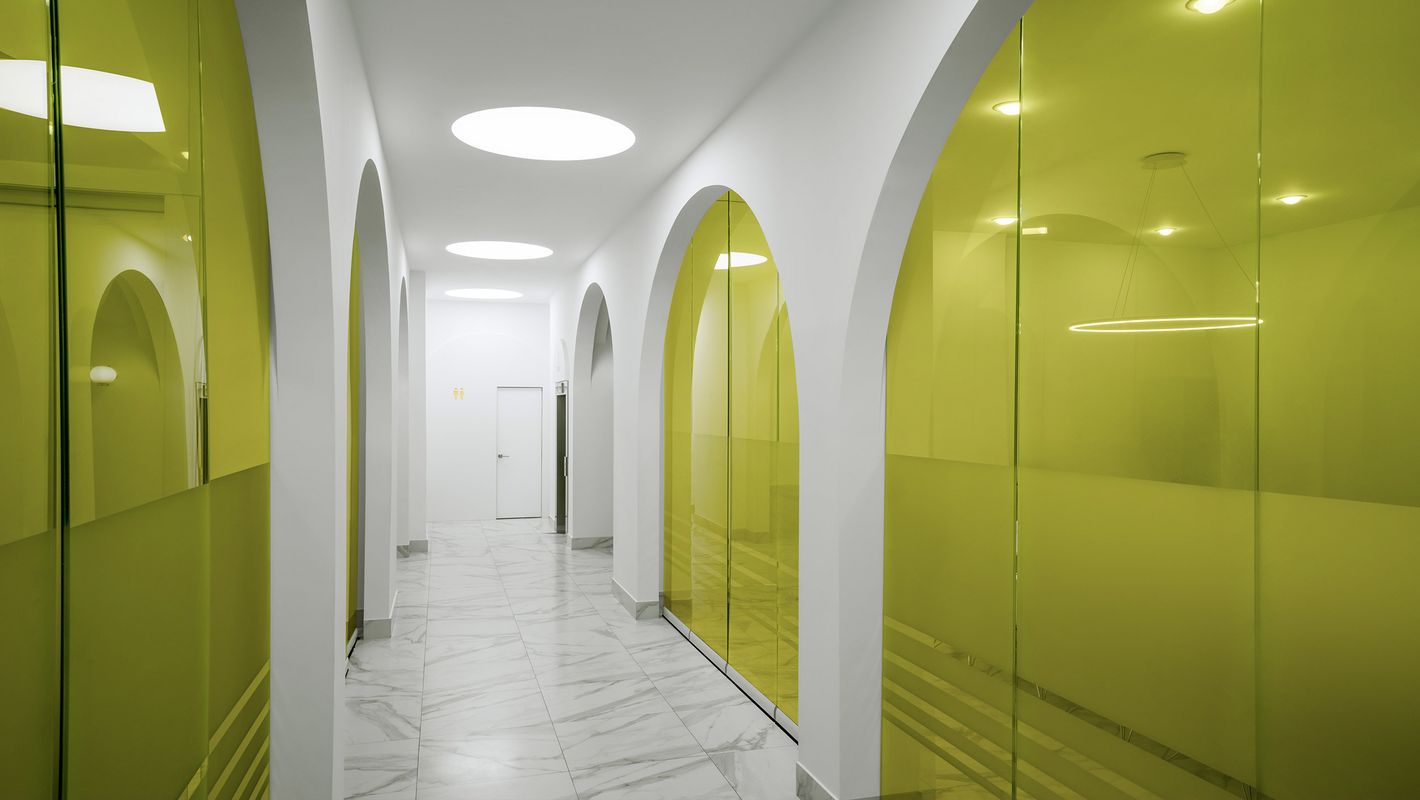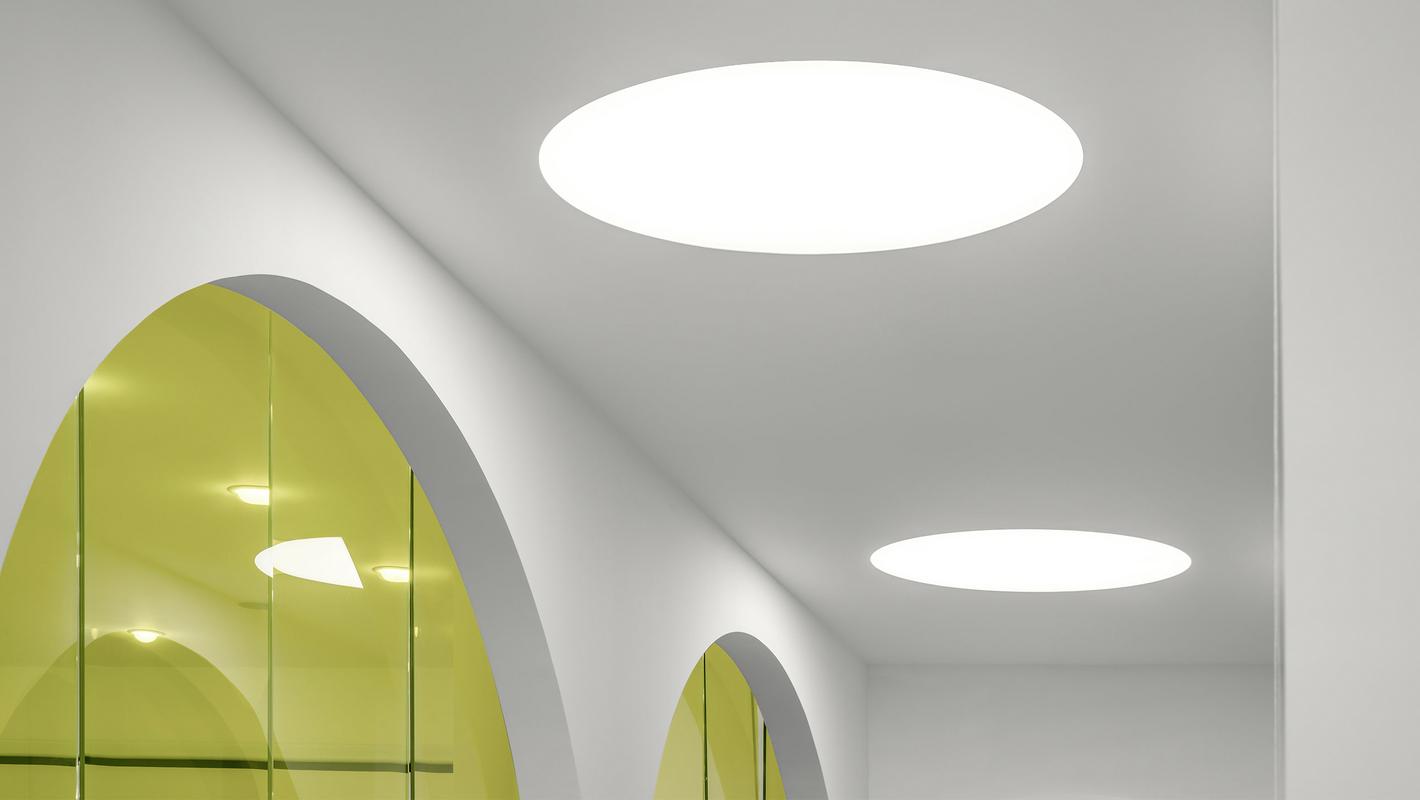 RONDO T recessed ceiling luminaire
Светильники устанавливаются вровень с поверхностью потолка и практически сливаются с ней, благодаря чему производят впечатление естественного света, льющегося с потолка. Матовое стекло и широкий угол в 120° создают равномерное и комфортное основное освещение.

Все модели серии поддерживают функцию регулировки яркости DIM 1-10. Светильники Rondo T45 и Rondo T90 также поддерживают управление по цифровому протоколу DALI. Для модели Rondo T60 необходимо приобрести драйвер с данной функцией. DALI позволяет управлять каждым светильником в отдельности или целой группой: включать/выключать, а также диммировать. Вы можете создавать собственные сценарии освещения: включение/выключение света происходит автоматически в запланированное вами время.
RONDO TRIM
Ground glass and wide 120° beam angle create an even and comfortable ambient lighting. Rondo T45 and Rondo T90 fixtures support DALI Digital Protocol. Driver with this option is purchased separately for Rondo T60 model. DALI allows controlling each luminaire individually or a group of luminaires at once: turning them on and off, dimming.

The luminaires are installed flush with the ceiling surface and blend in with it, creating an effect of natural light coming from the ceiling.