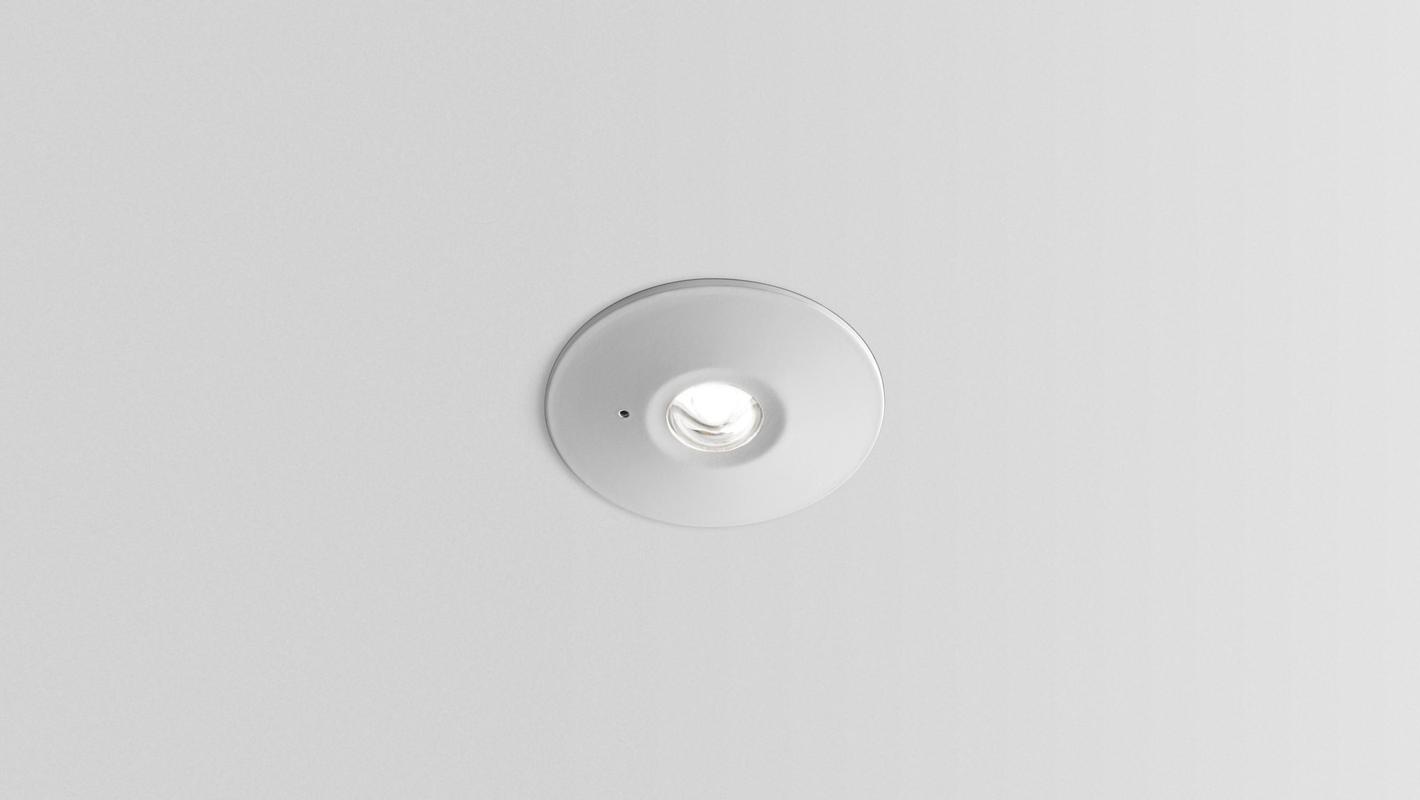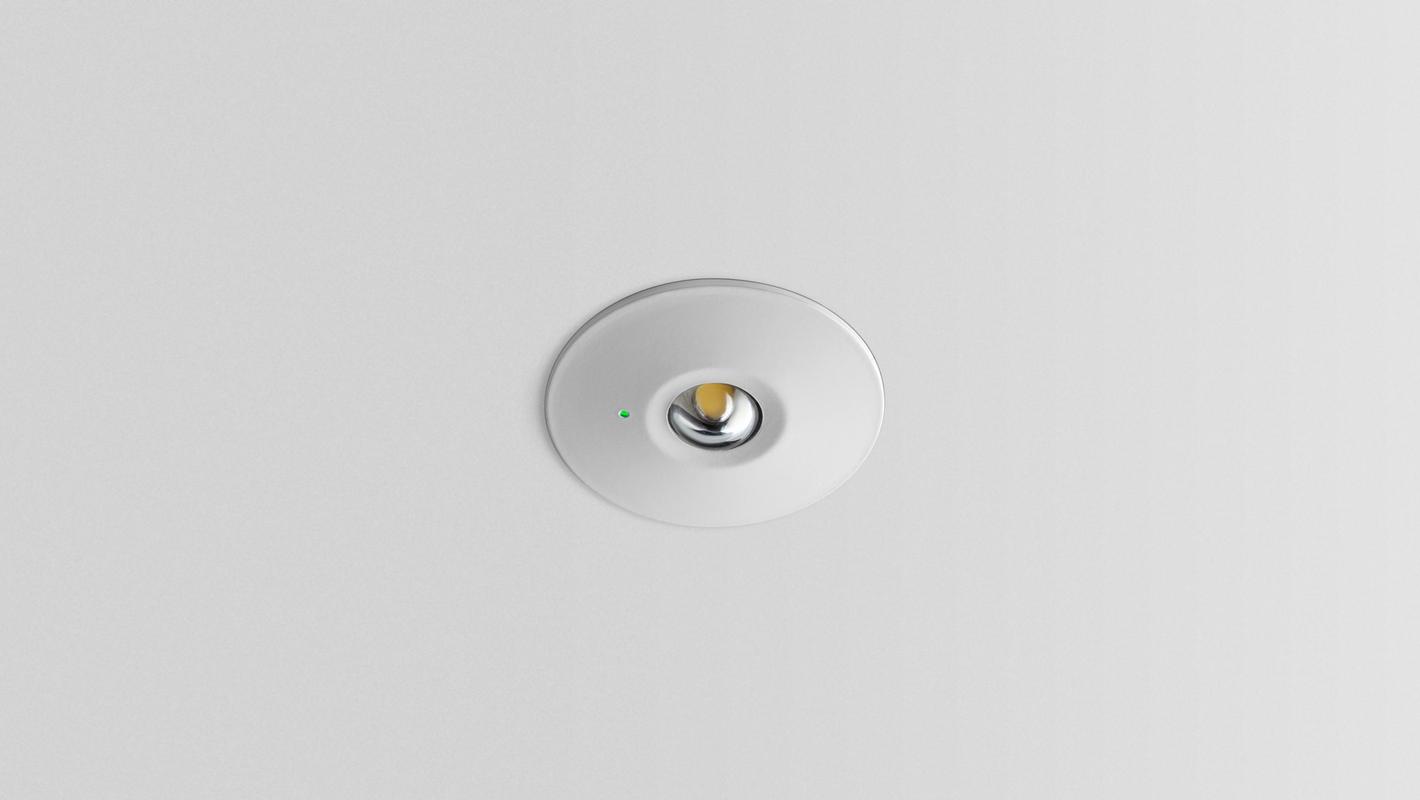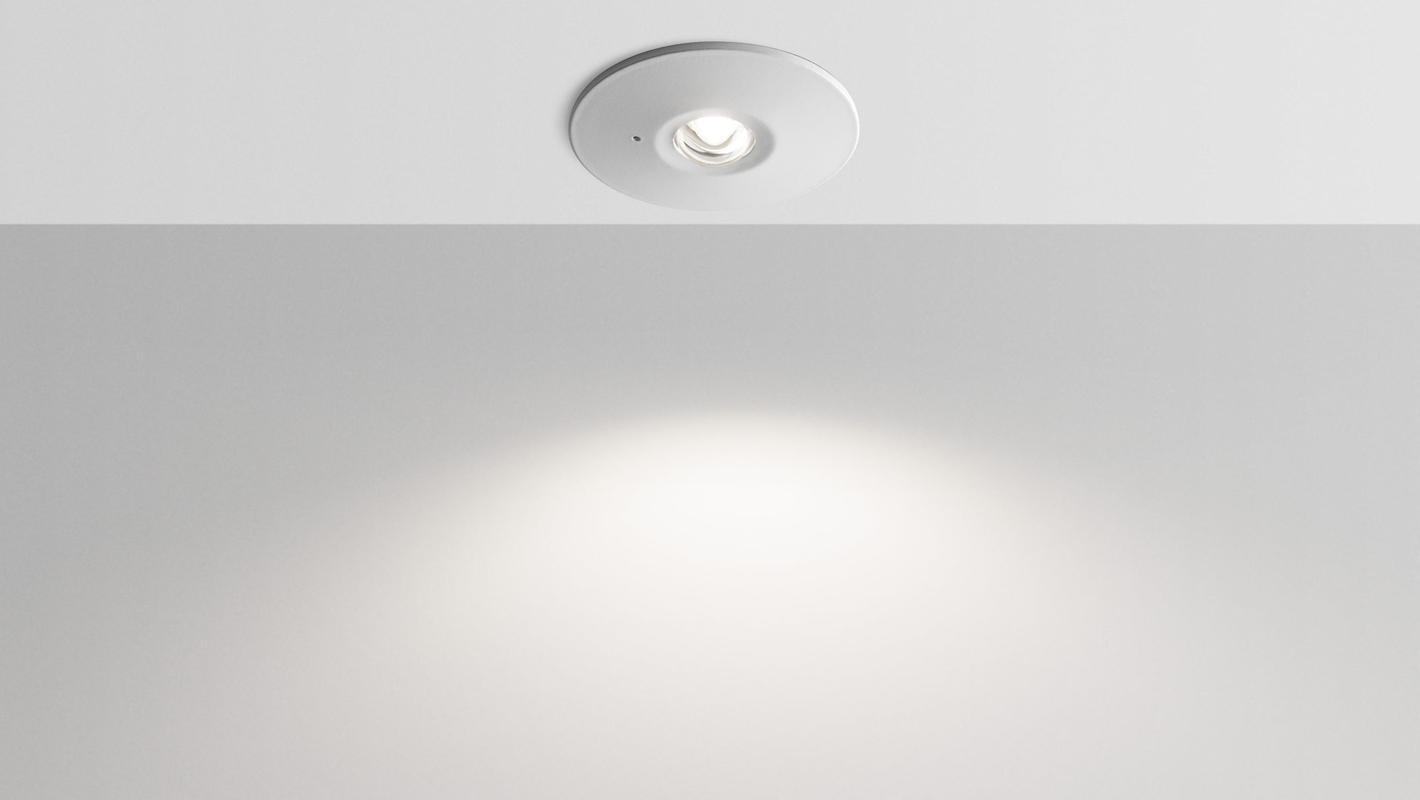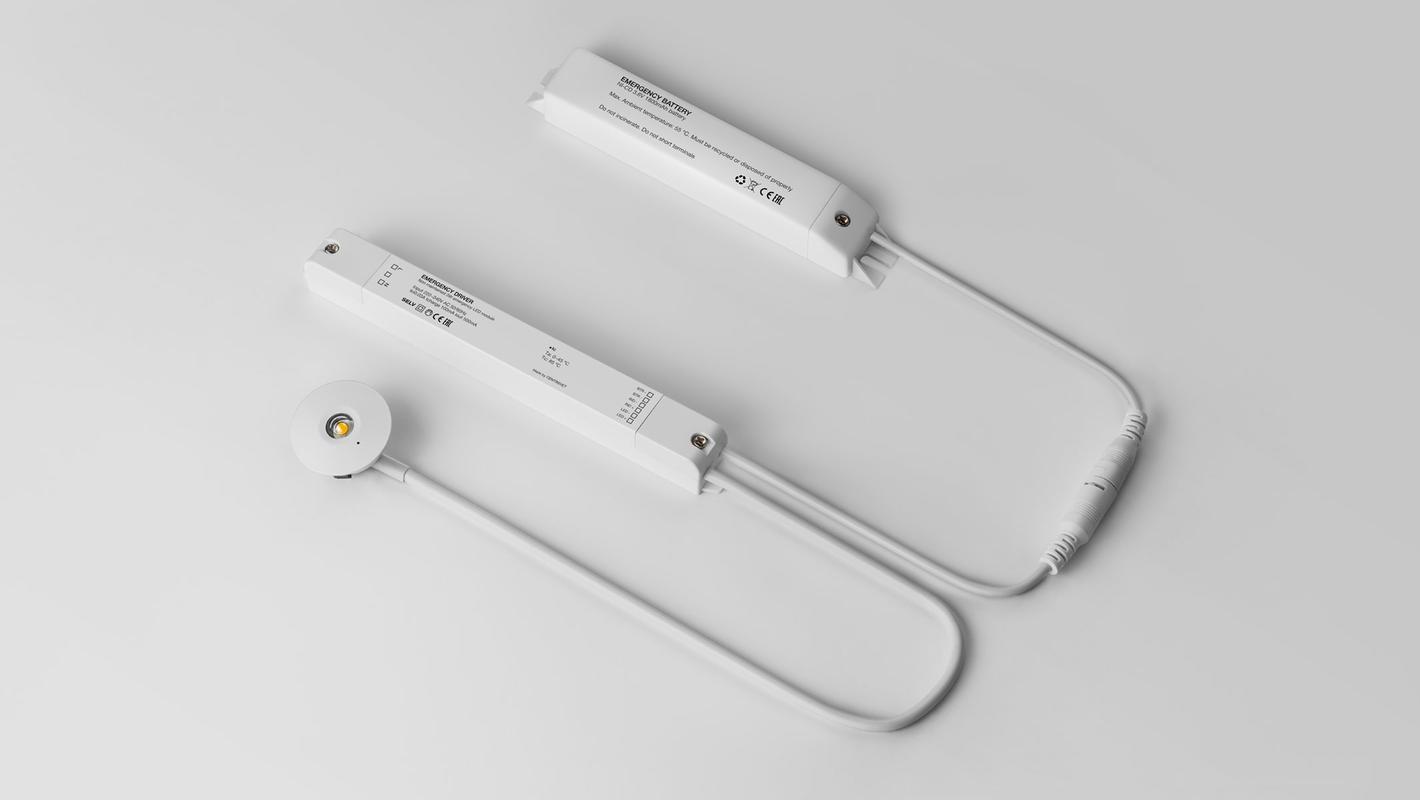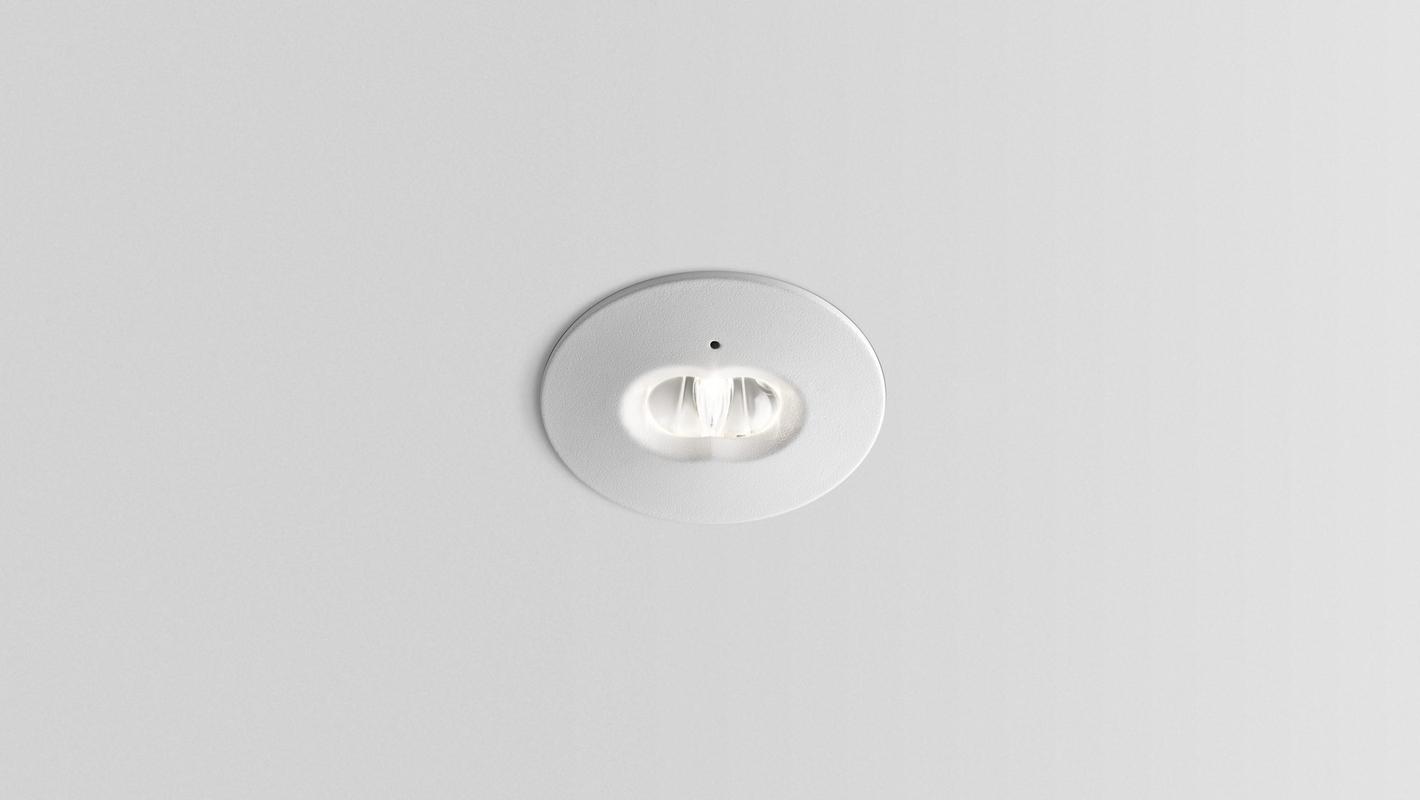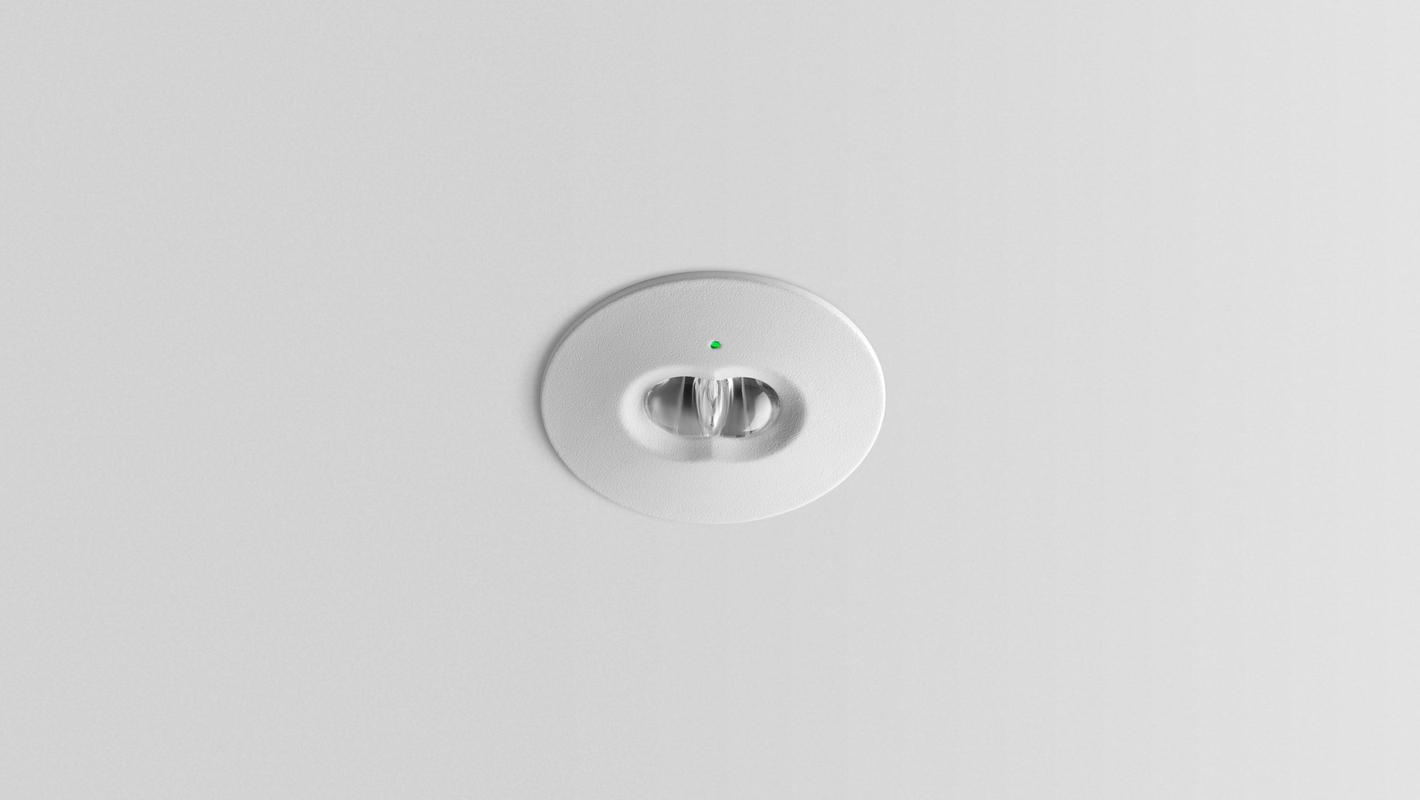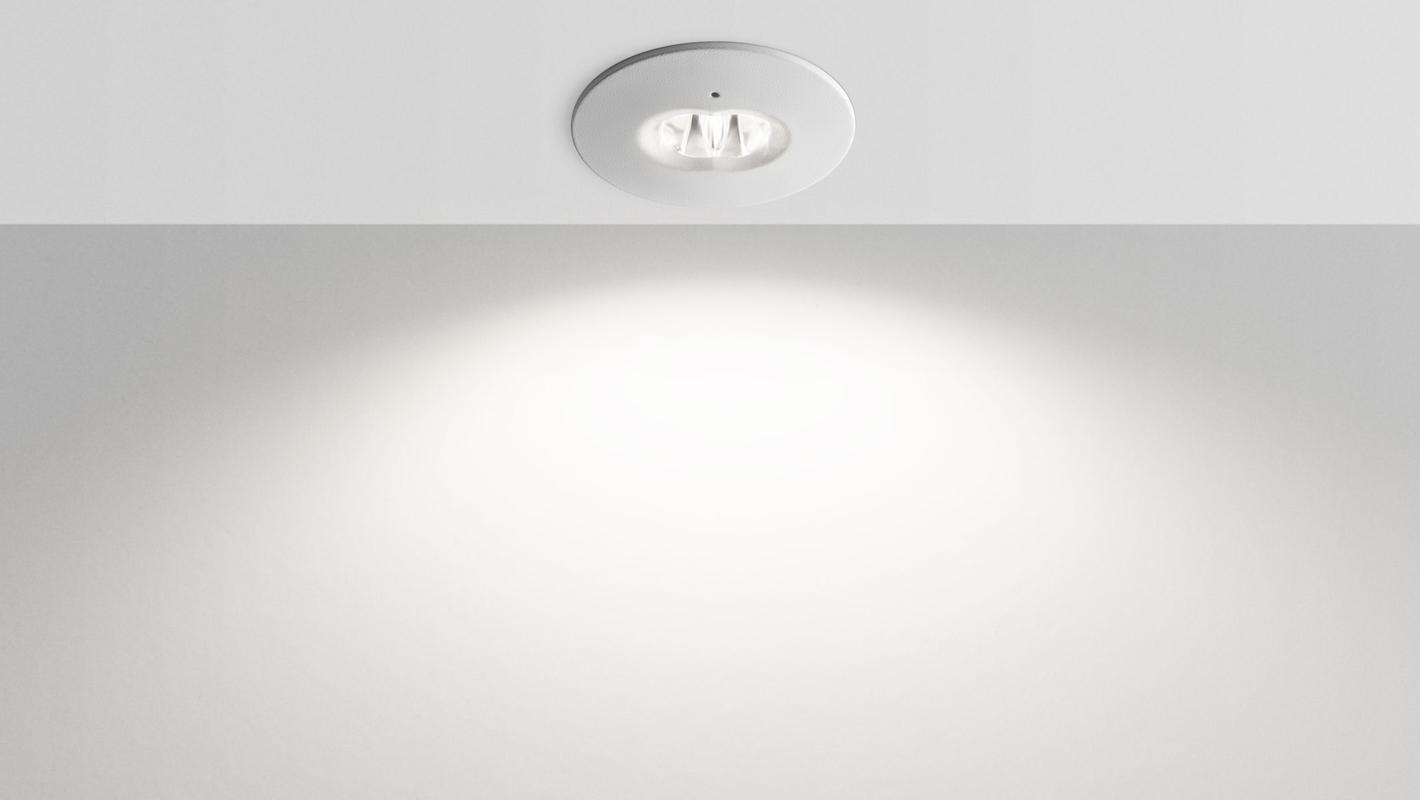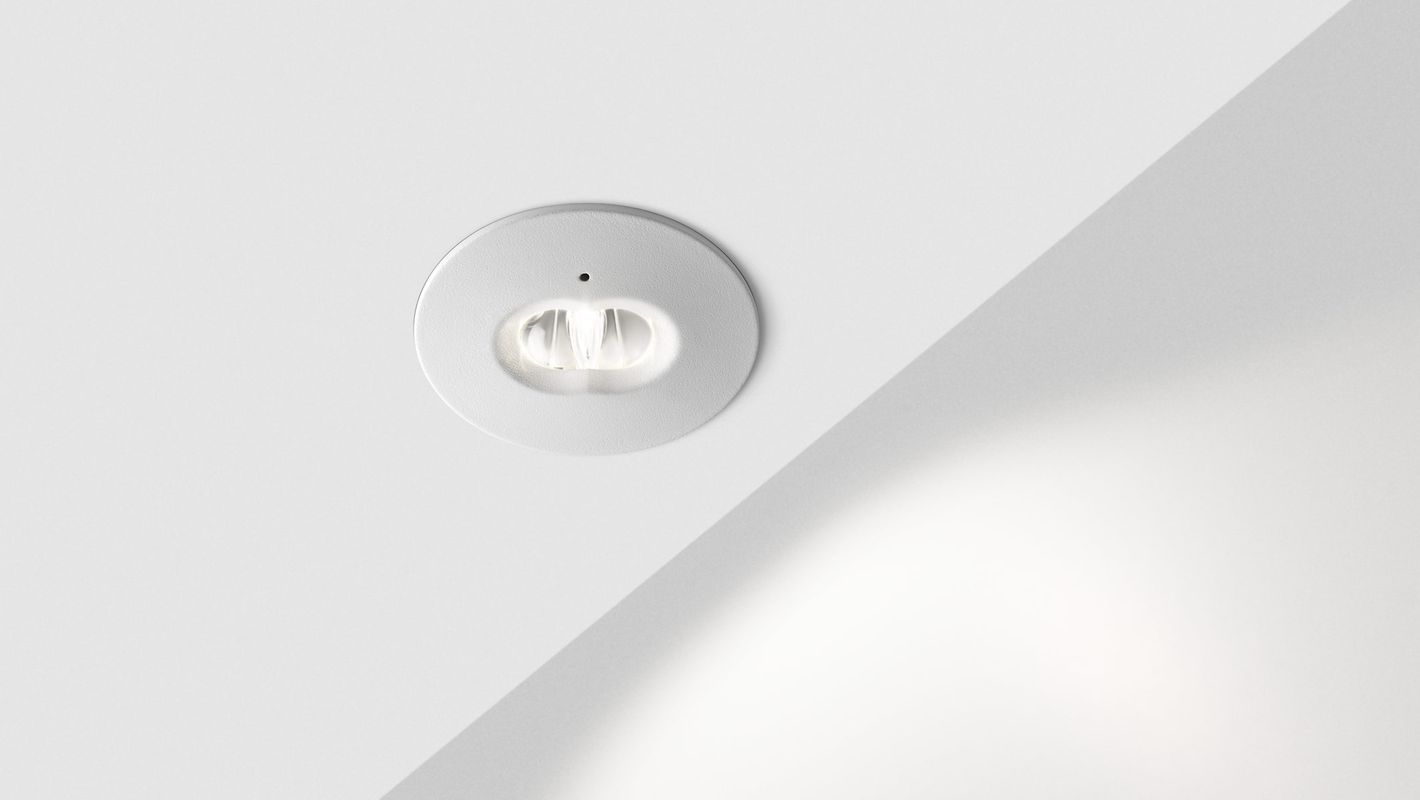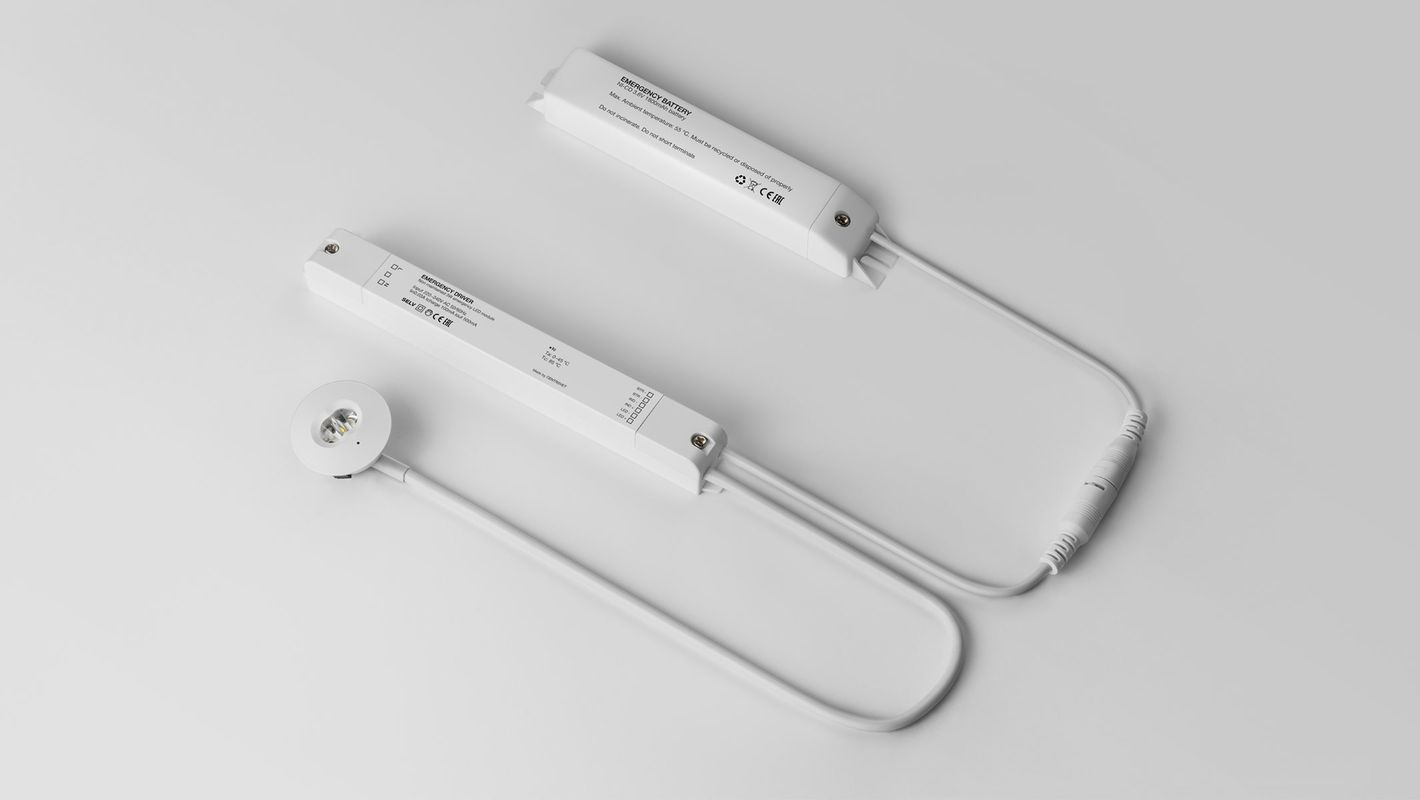 EMERGENCY recessed ceiling luminaire
Светильники предназначены для аварийно-эвакуационного освещения помещений. В обычном режиме, при поступлении тока от сети, на светильнике горит только зеленый индикатор. В аварийном режиме электропитание светильника автоматически переключается на встроенный аккумулятор (в комплекте), который обеспечивает непрерывное освещение в течение 3 часов.
EMERGENCY LUMINARIES
Luminaires for emergency and evacuation lighting. Emergency Spot has a notably wide 90° beam angle. A special lens of EMERGENCY S2S forms two asymmetrical crossing light beams with 90° and 120° beam angles.

In normal mode, when the power comes from electrical mains, only a green indicator is on. In emergency mode, electrical supply of the luminaire switches to a built-in battery (included in the kit) that provides steady lighting for 3 hours.