1 / 7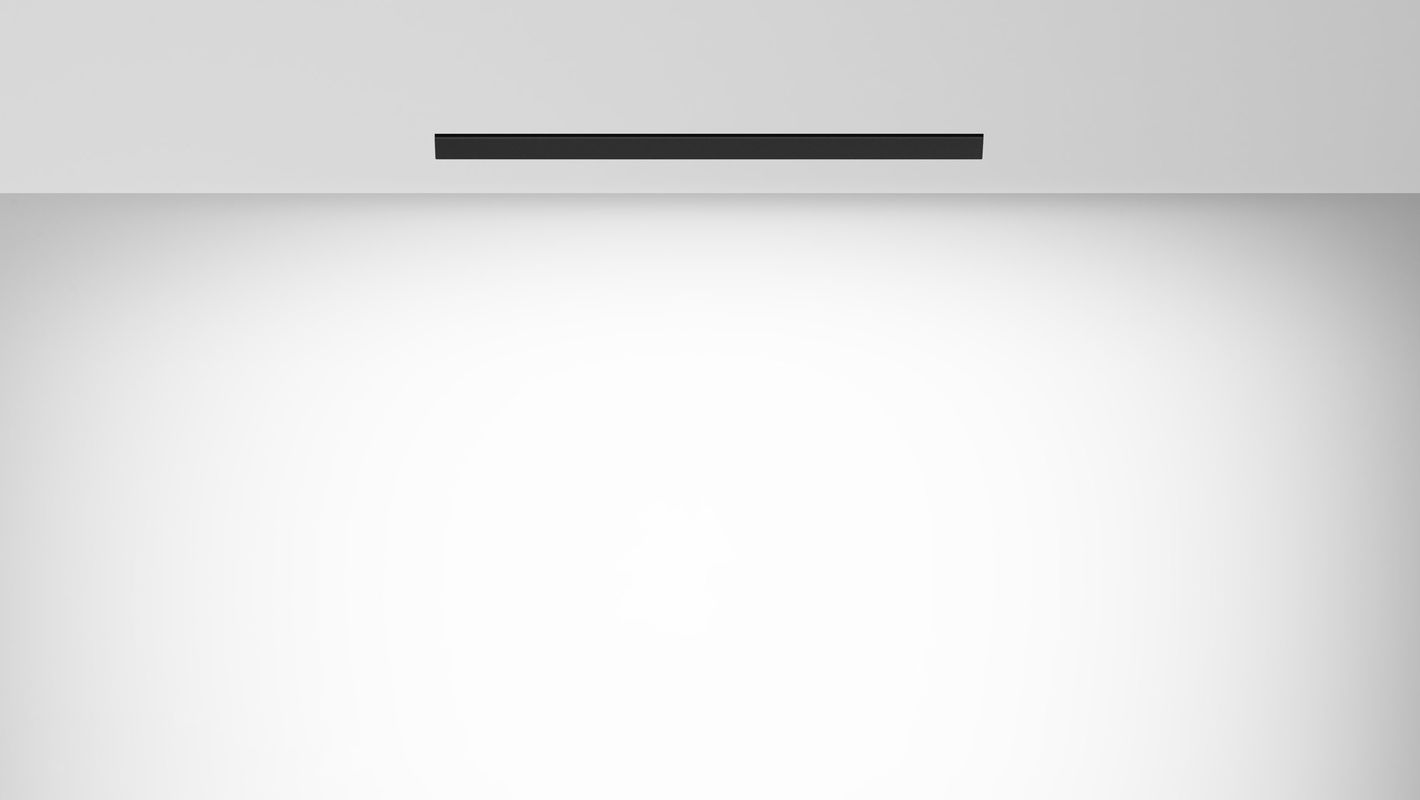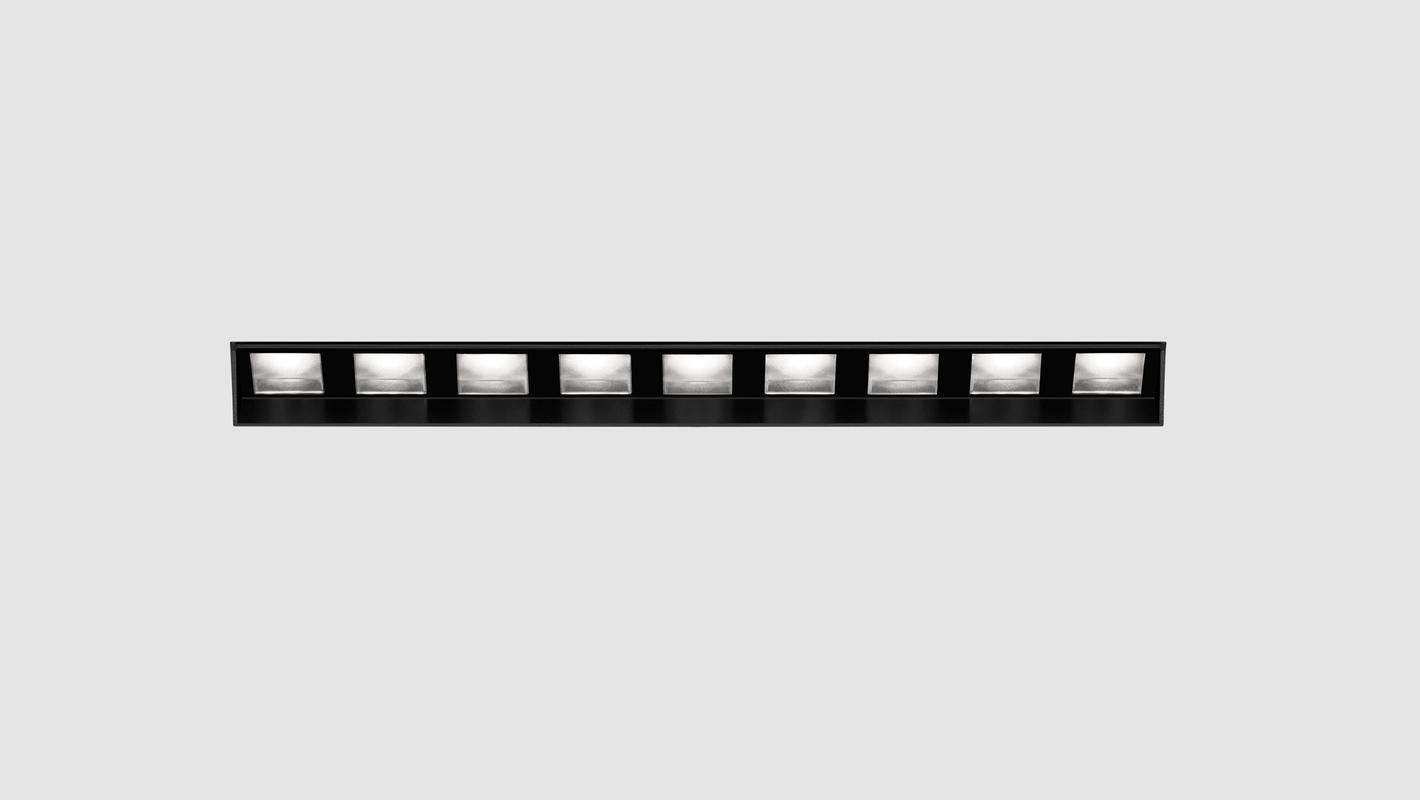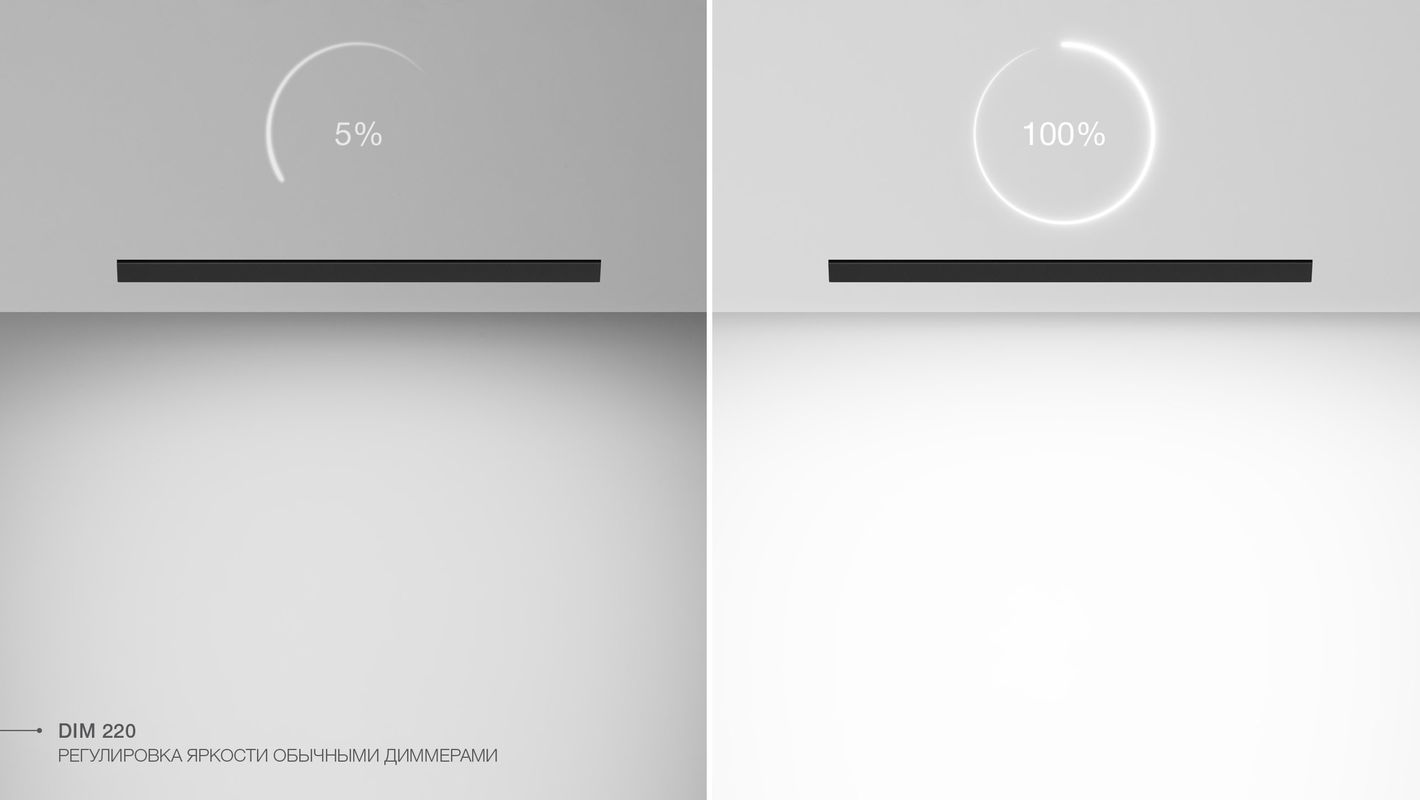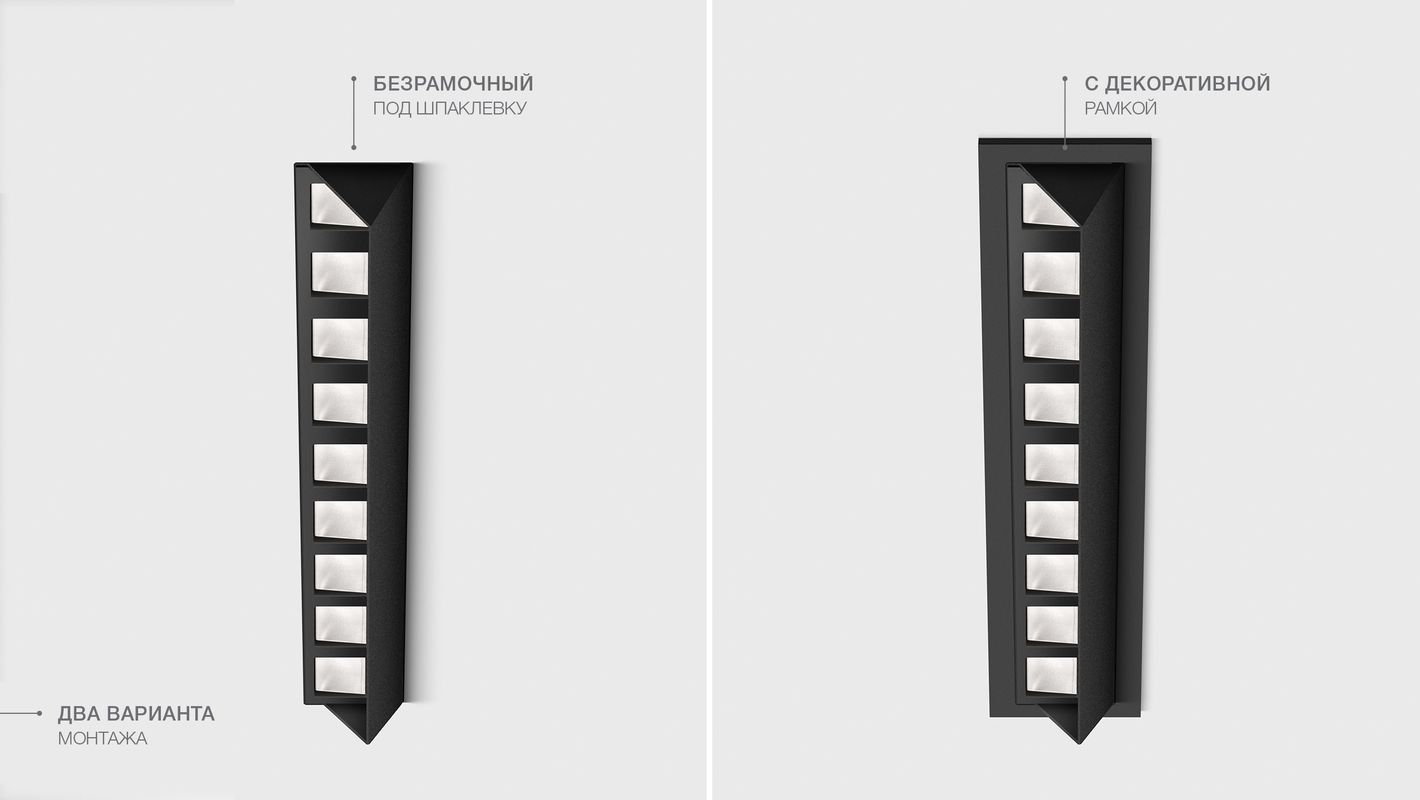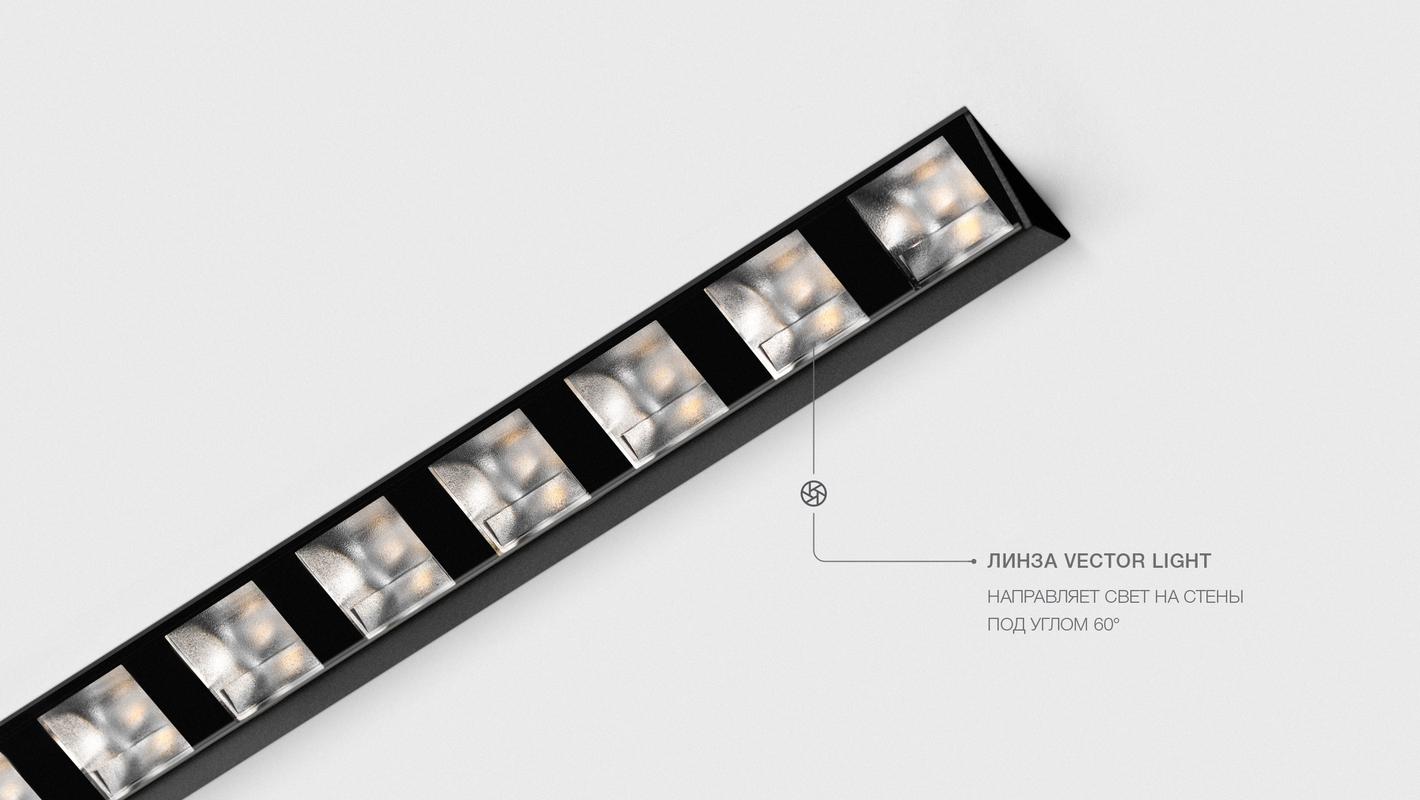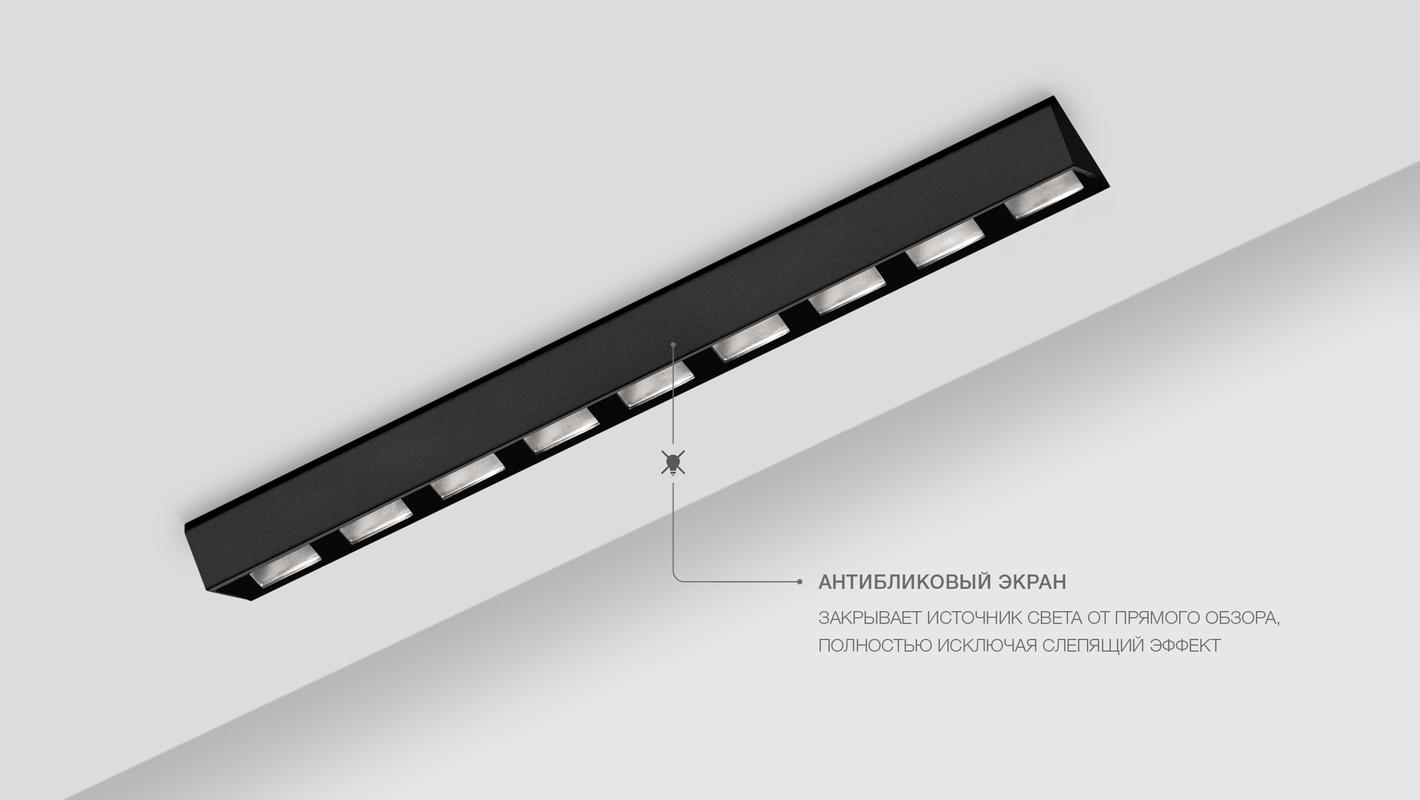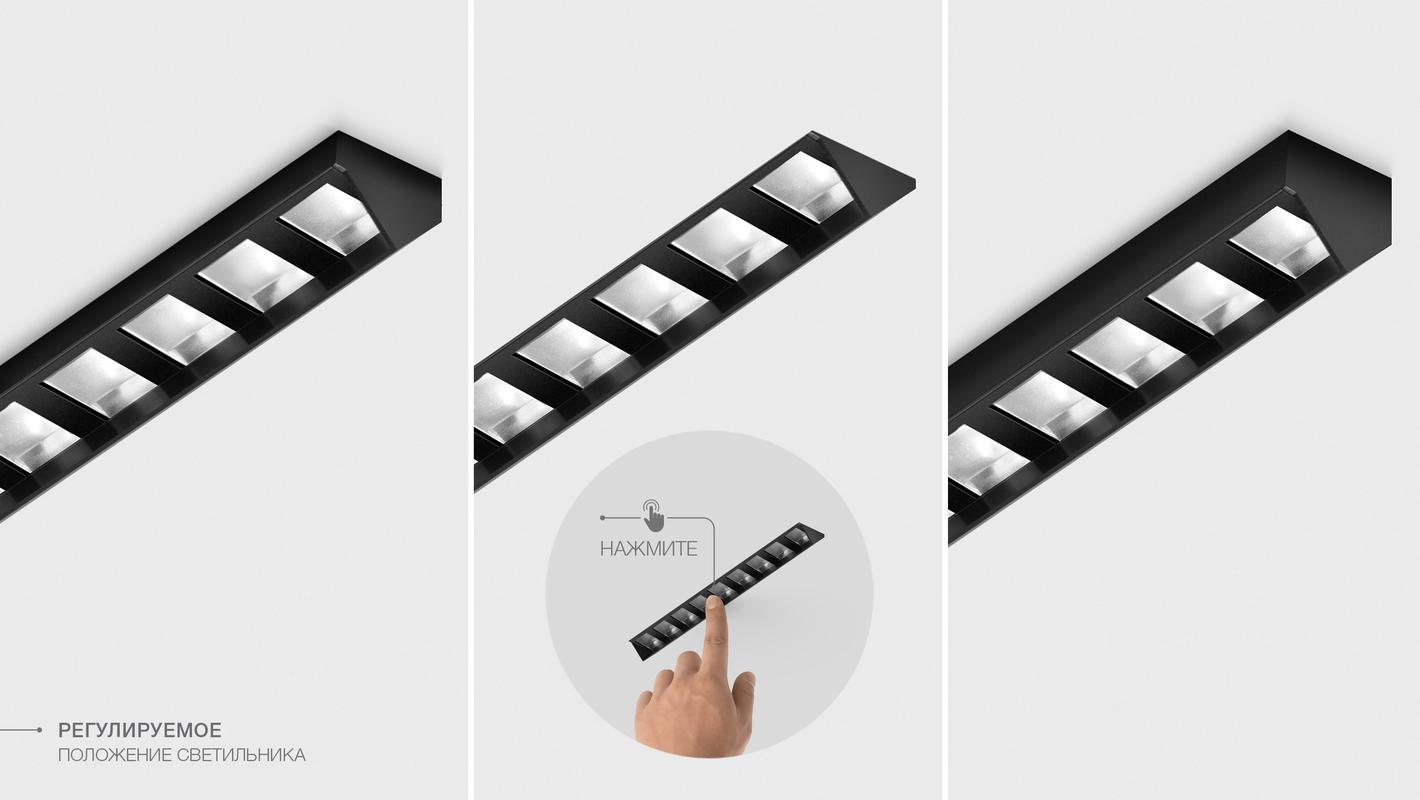 LINE 3M WALL recessed ceiling luminaire
Встроенный линейный светильник обеспечивает равномерное освещение стен. Специальный скос линзы Vector Light позволяет направить свет в нужную сторону. Антибликовый экран закрывает источник света от прямого обзора, полностью исключая слепящий эффект. Доступно 2 варианта монтажа: безрамочный под шпаклевку и с декоративной рамкой. При безрамочном варианте установки на потолке видна только световая линия. Установка светильника с декоративной рамкой позволяет скрыть возможные неровности монтажа.

Положение светильника относительно потолка регулируется нажатием на корпус. Предусмотрено три положения: ниже уровня потолка, вровень или над его поверхностью. Поддерживает функцию плавной регулировки яркости DIM 220V.
LINE 3M WALL
Recessed linear luminaire provides homogenous illumination of walls. A special bevel of Vector Light lens allows to direct the light in any direction. Anti-glare screen shields the light source from direct view, which eliminates glare. The light fixtures can support the function of smoothly adjusting brightness, DIM 220V.

There are two installation options available: frameless installation using putty, and with a decorative frame. When using frameless installation, there is only a line of light visible on the ceiling. When installed with a decorative frame, the light fixture makes it possible to hide possible installation irregularities. The position of the light fixture relative to the ceiling can be adjusted by pressing on the body. Three options are available: below the level of the ceiling, flush, or above its surface.