1 / 6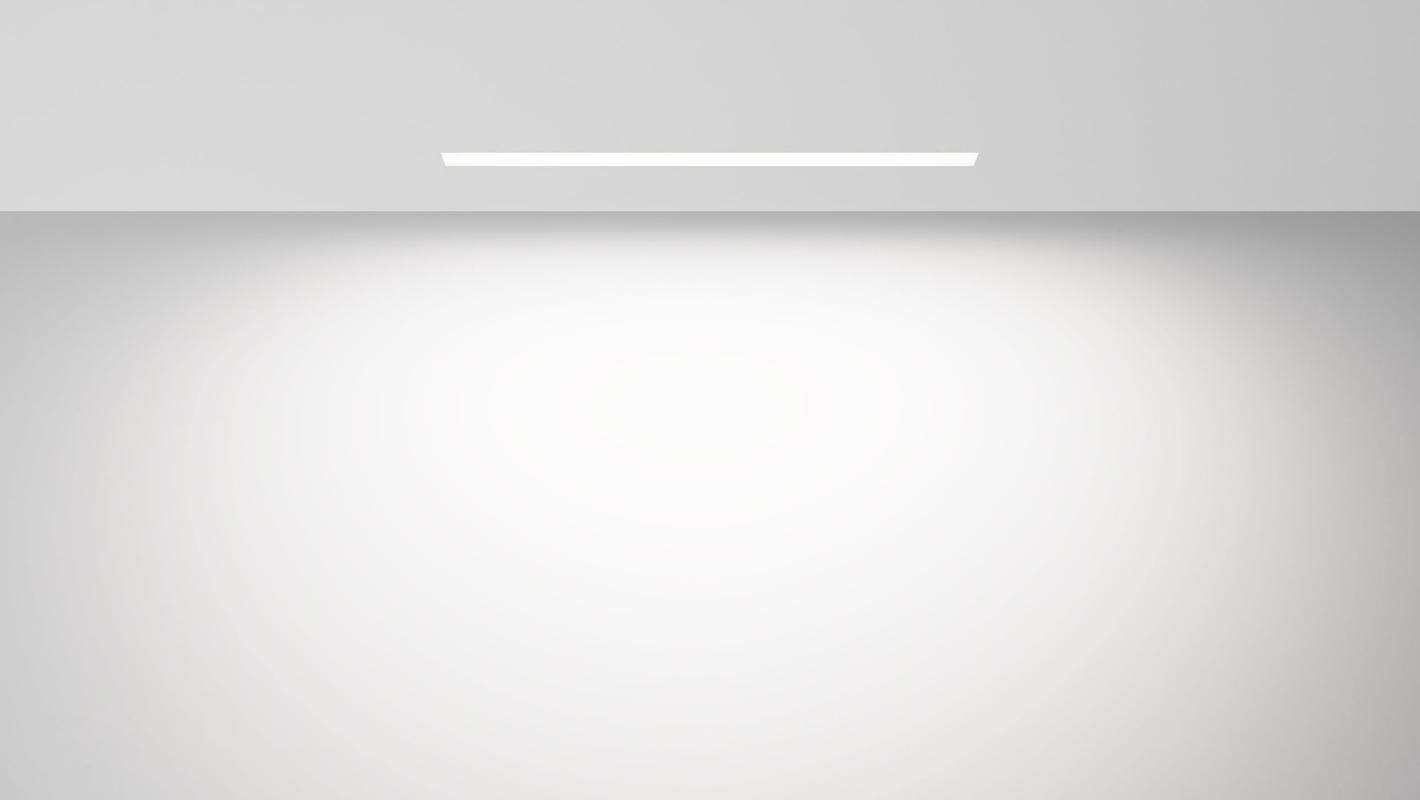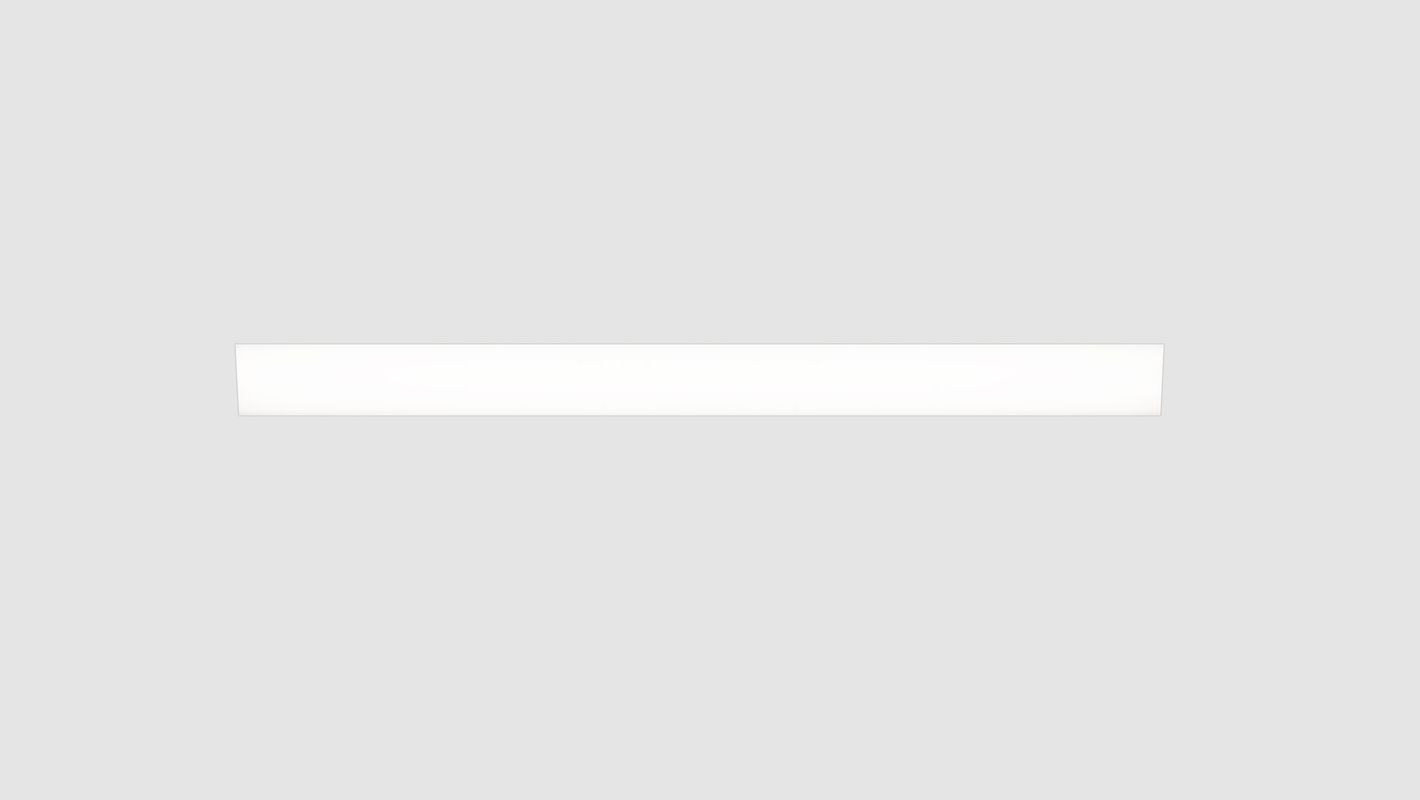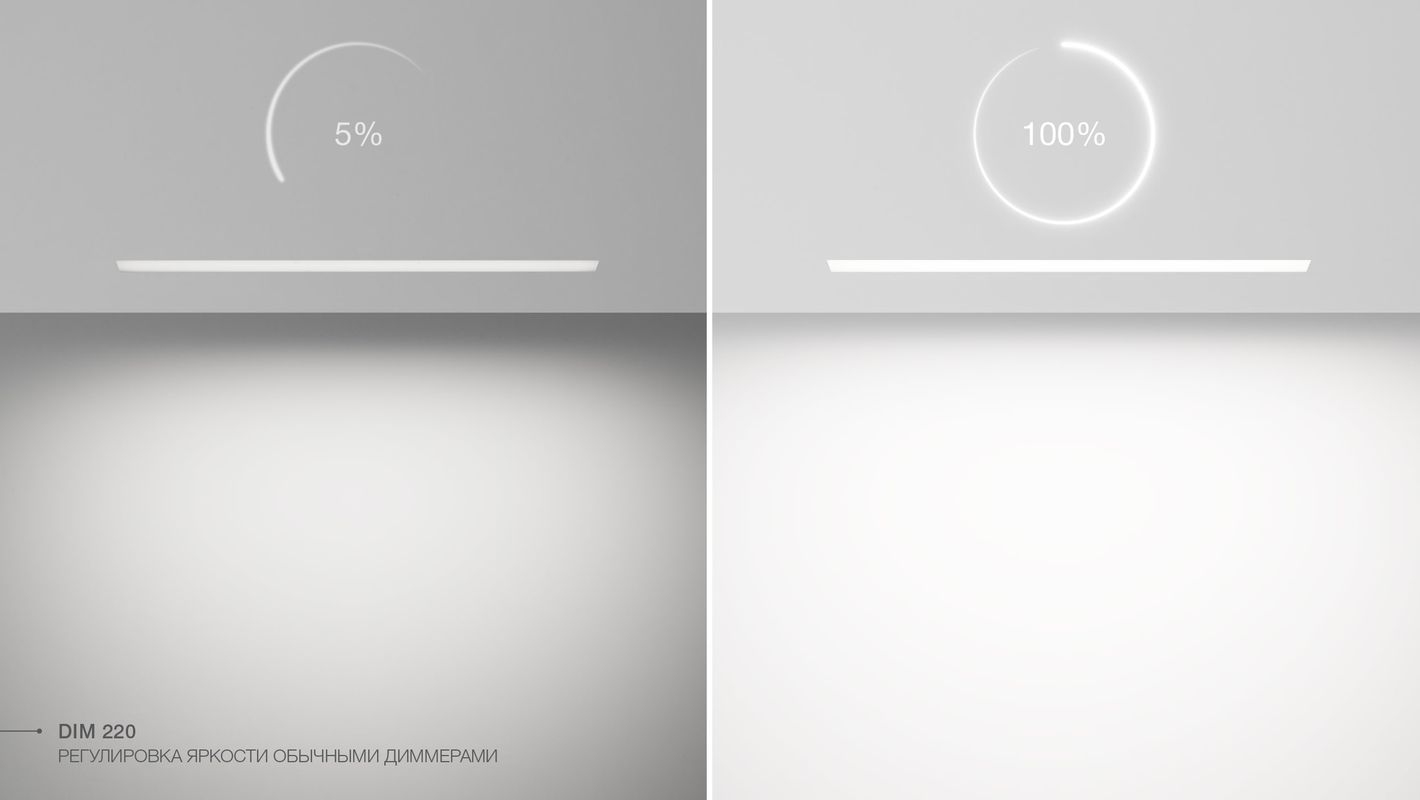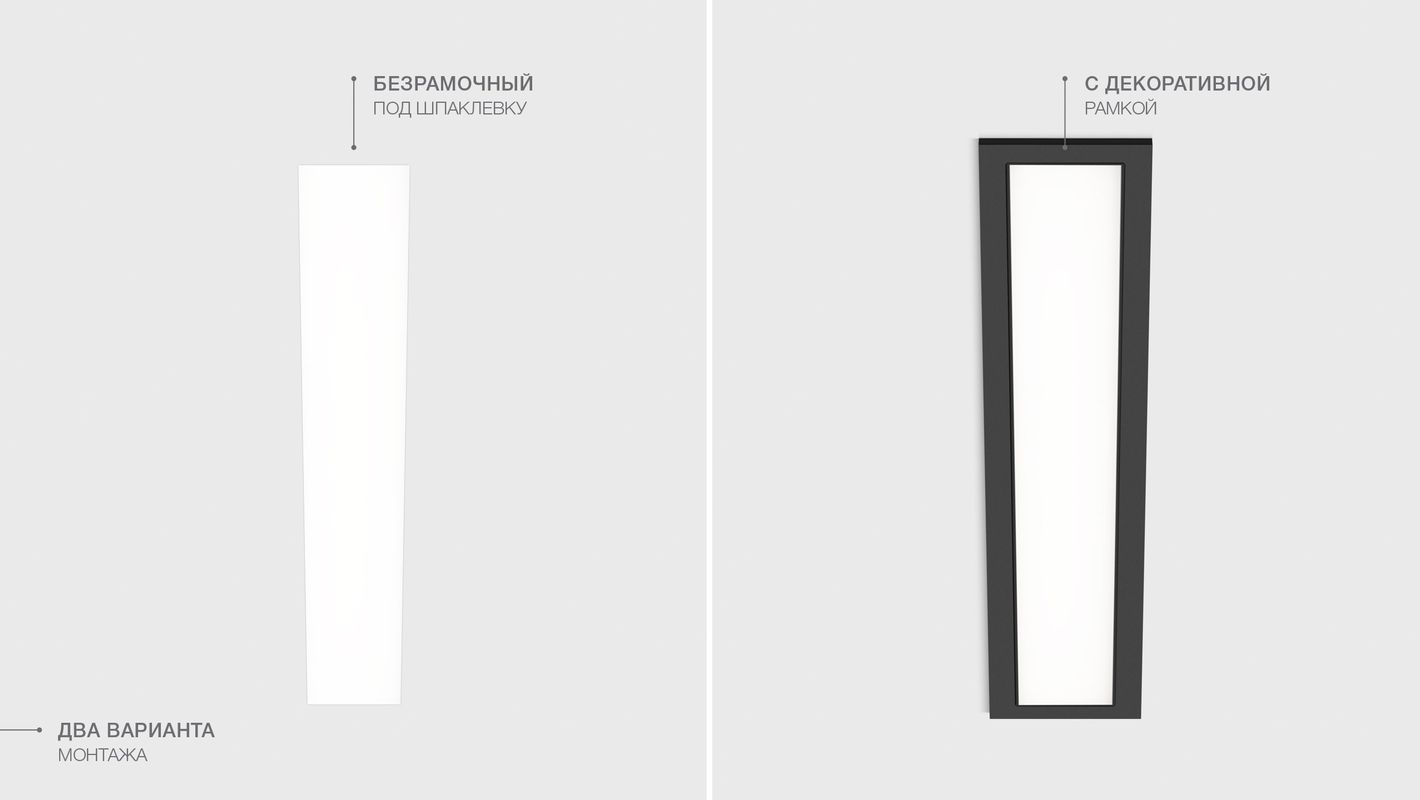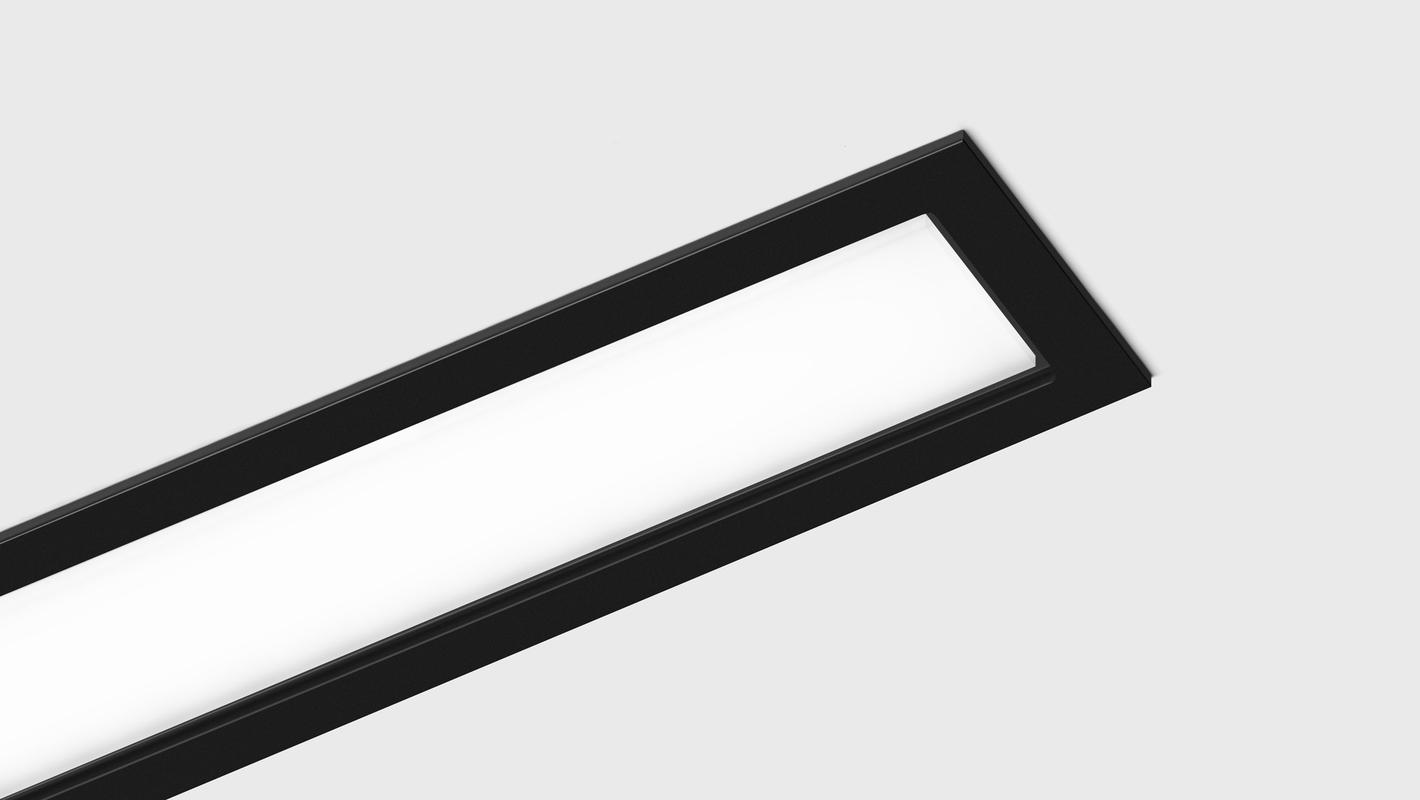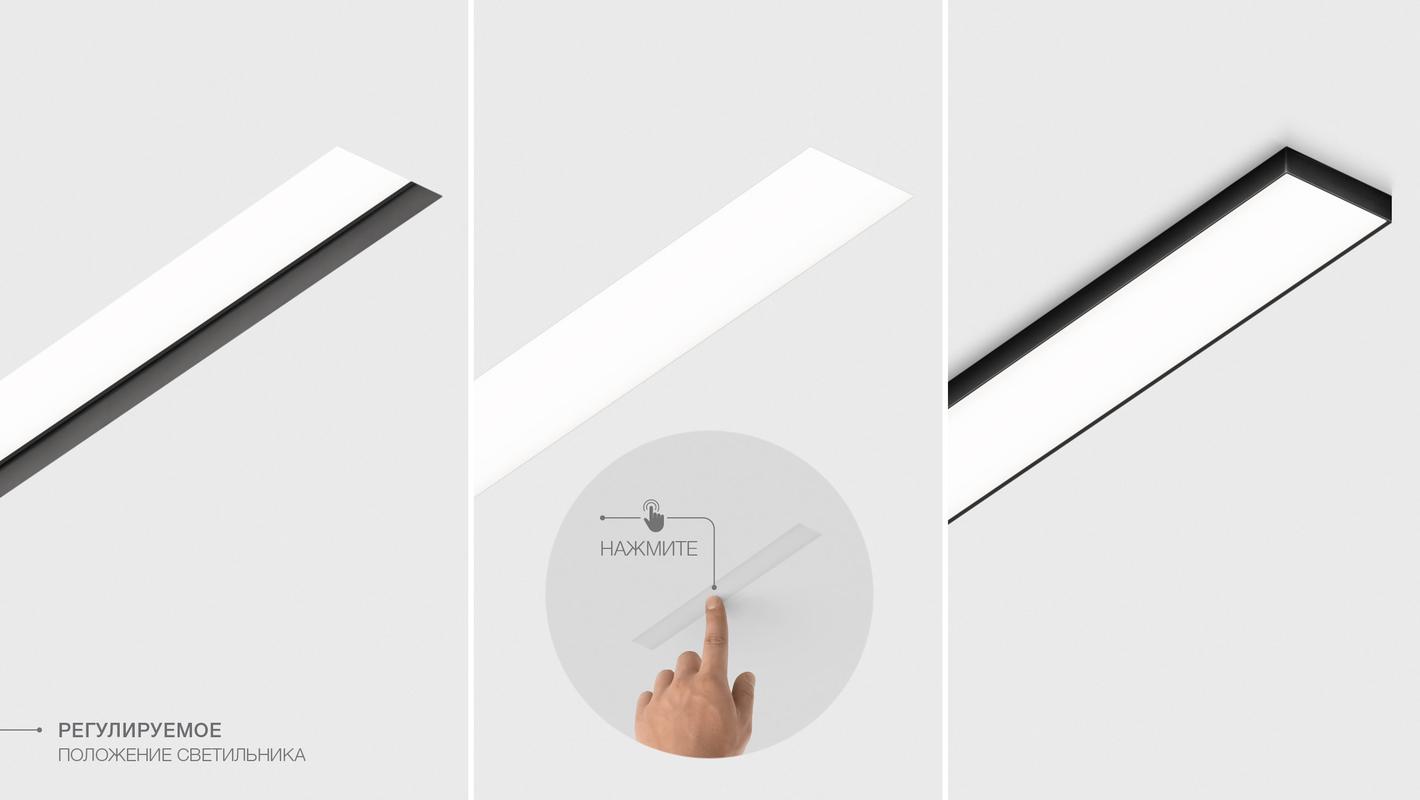 LINE 3M DIF recessed ceiling luminaire
Серия линейных светодиодных светильников представлена тремя моделями: для создания рассеянного света, направленного и для освещения стен. Доступно 2 варианта монтажа: безрамочный под шпаклевку и с декоративной рамкой. При безрамочном варианте установки на потолке видна только световая линия. Установка светильника с декоративной рамкой позволяет скрыть возможные неровности монтажа.

Положение светильника относительно потолка регулируется нажатием на корпус. Предусмотрено три положения: ниже уровня потолка, вровень или над его поверхностью. Поддерживает функцию плавной регулировки яркости DIM 220V.
LINE 3M DIF
Recessed linear luminaire for diffused lighting. Ground glass diffuser is made of a high-quality polymer. This diffuser will not turn yellow over time. It provides homogenous diffused lighting. Wide 120° beam angle. The light are fixtures DIM 220 dimmable.

There are two options for installation: trimless installation using putty, and with a decorative trim.With trimless installation, only a line of light will be visible on the ceiling. When installed with a decorative trim, the light fixture allows to hide any unevenness of surfaces. You can adjust the luminaire's position relative to the ceiling by pushing on the housing. You can put the luminaire in three positions: below the level of the ceiling, flush, or above its surface.