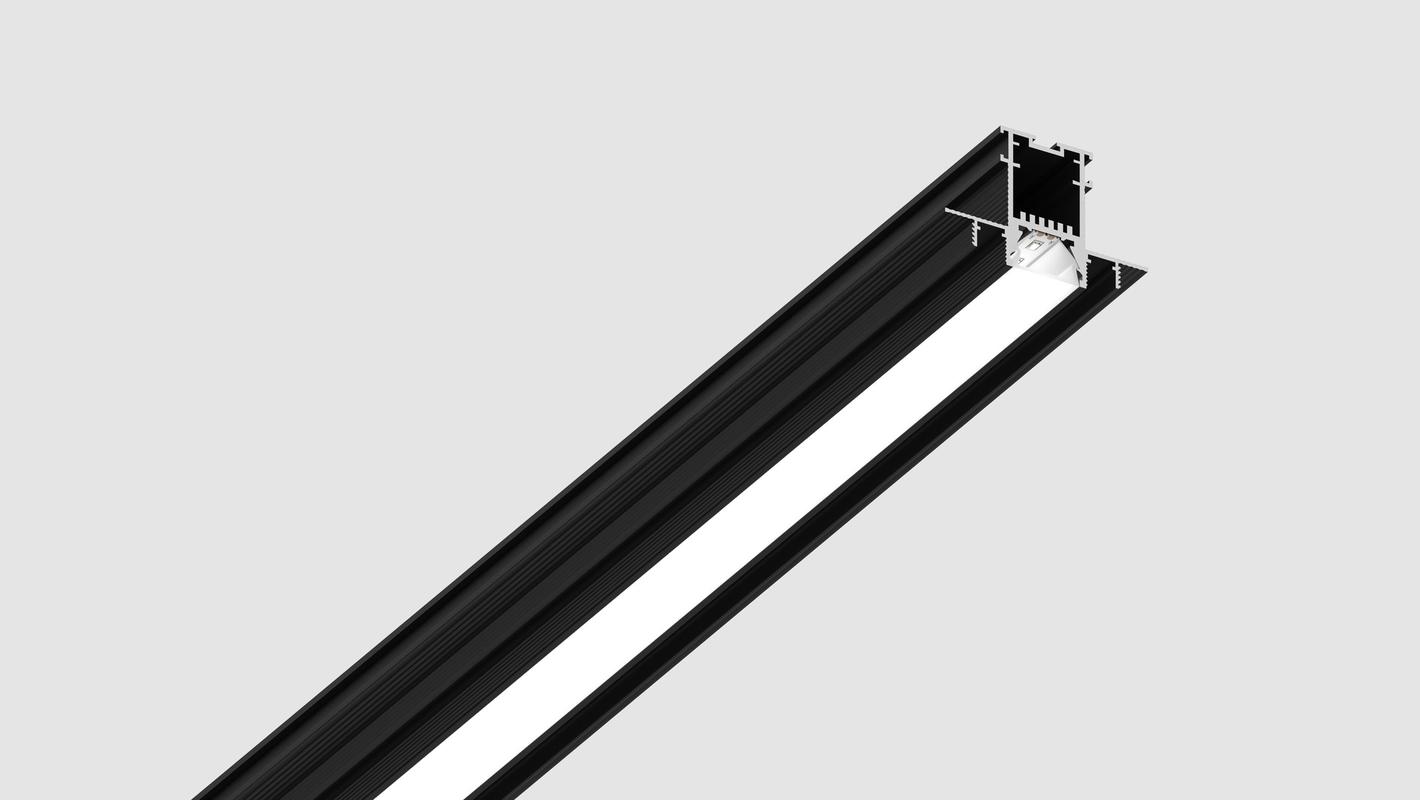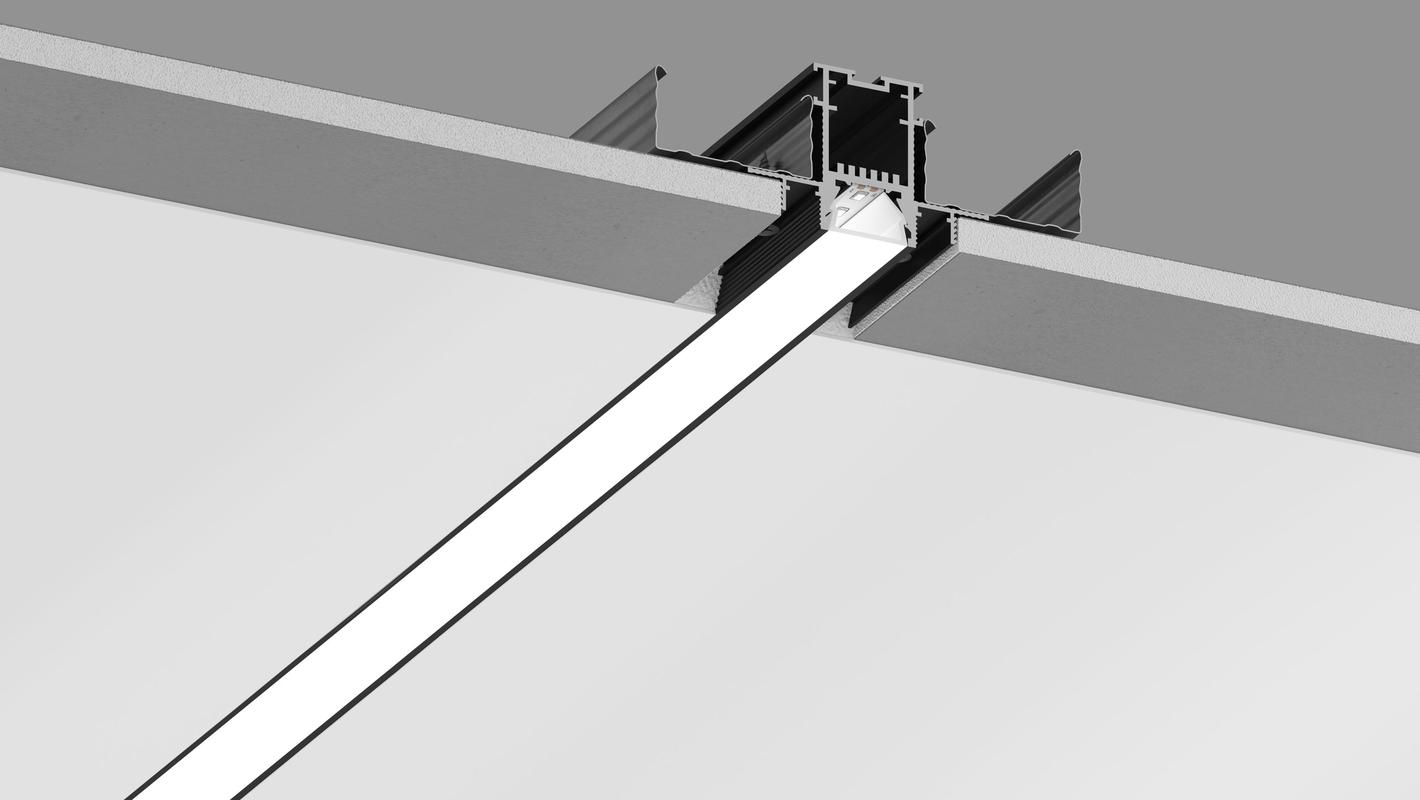 Recessed profile for LED strip
INFINITY RECESSED
The profile system can be combined with INFINITY track system. Profiles and the track have the same design and width and look identical, this forming an integrated whole. No visible trim. The width of the light line is 25 mm. High quality of materials and elaborate housing design dissipate heat efficiently, allowing to preserve the initial brightness. Protective edges of the housing prevent diffuser damage during installation.

We have developed a brand new construction of a U-shaped diffuser. The diffuser is made of two types of plastic: white and matte. The white part on the sides of the strip serves as a reflector and enhances the brightness of light. Besides, it allows to secure the LED strip into the profile. The matte part diffuses light and makes it as soft and pleasant for the eyes as possible.

A special hollow is designed in the profile for a compact power source. Improved mounting is notable for minor coat of putty being used, which prevents the ceiling from cracking during operation. The profile can be any length and have any configuration with ceiling-wall andwall-wall transitions. Available in increments of 2.5 meters.