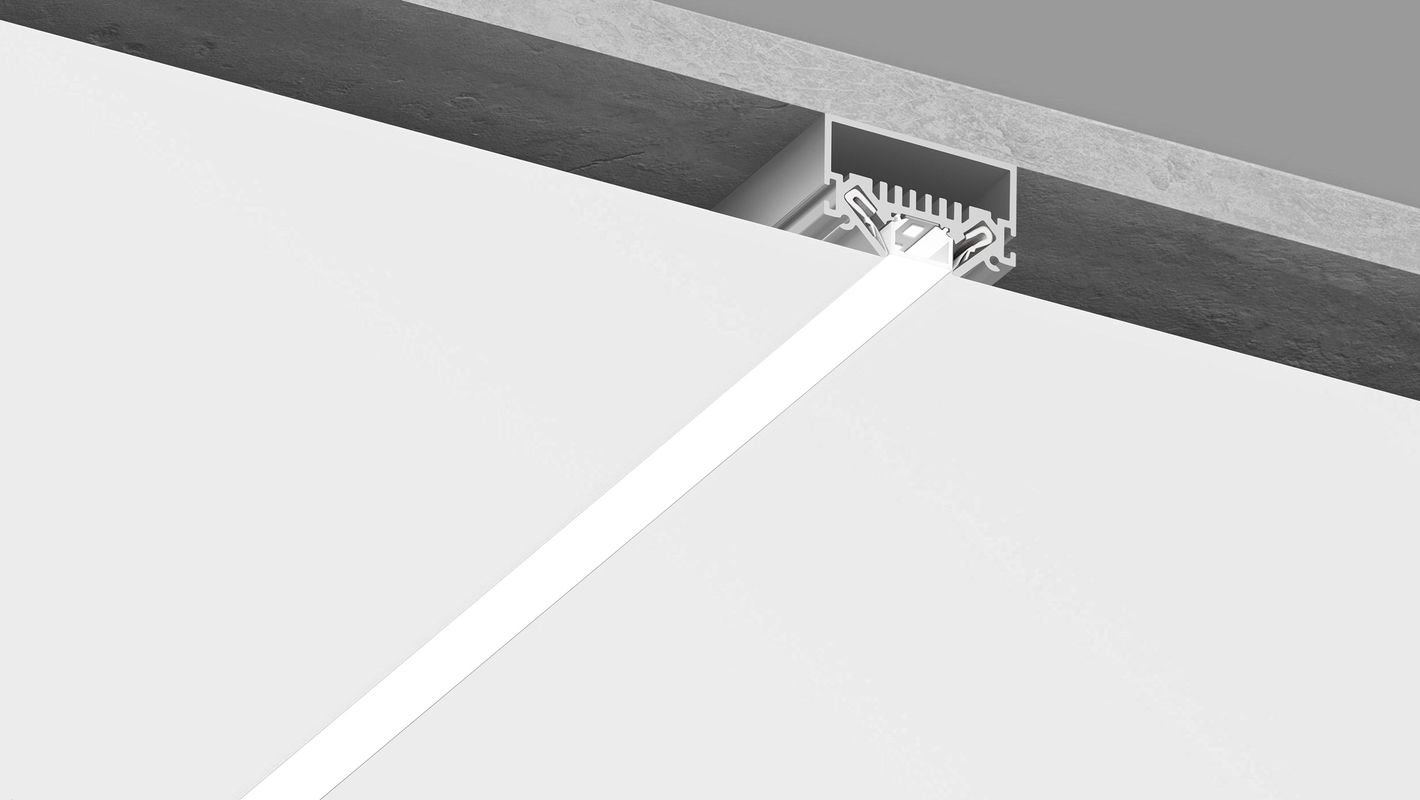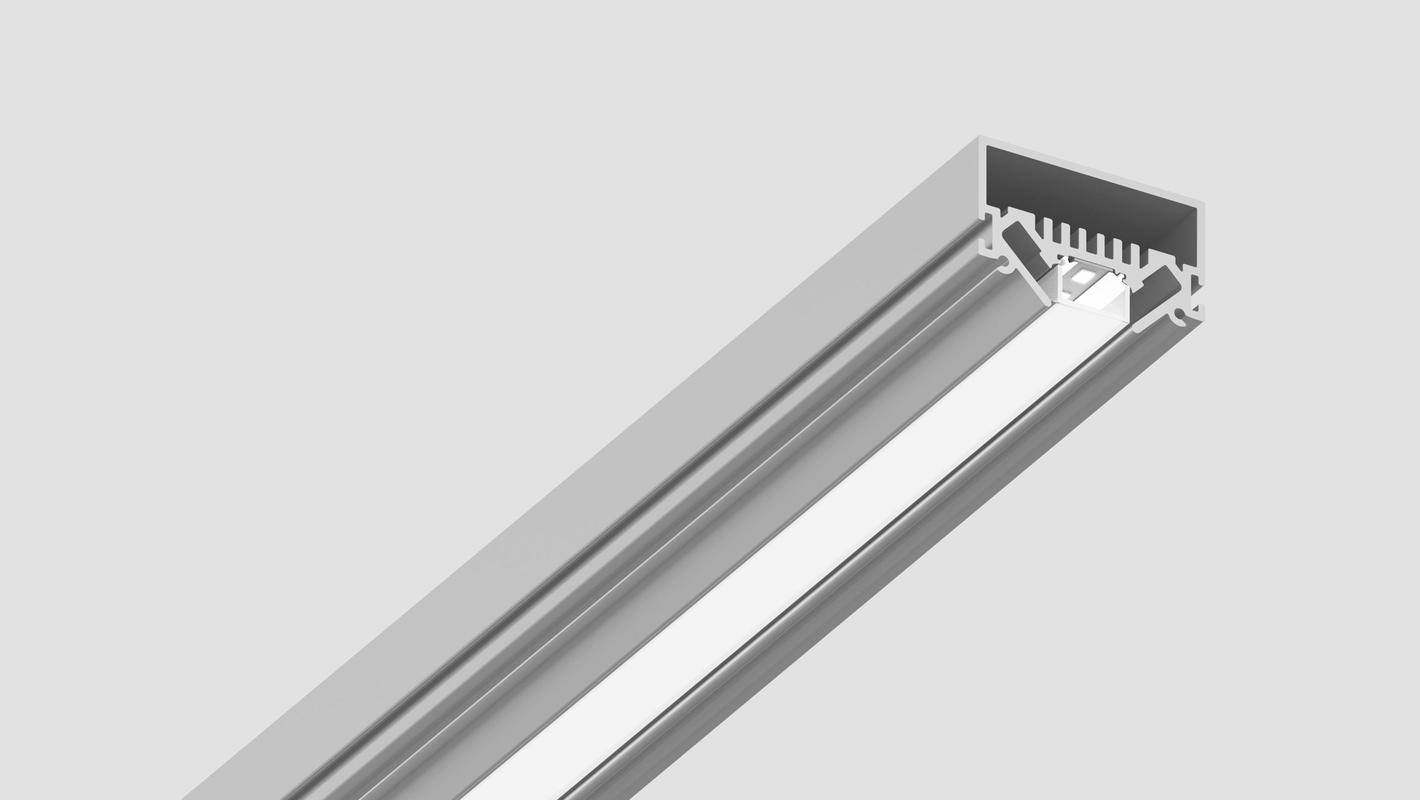 PROFLINE STC trimless profile for LED strip
PROFLINE STC
PROFLINE STC20
Profile system for installation into stretch ceilings. The system comprises only two elements: a profile and a diffuser. This ensures easy mounting and provides aesthetic design. Designated recesses allow to secure both PVC and fabric stretch ceiling sheets. Rigid construction of the housing allows to mount the profile into large stretch ceilings.

The profile is installed on the ceiling with conventional self-tapping screws. Mounting boxes placed on the sides of the profile allow to conceal screws and protect LED strip during installation. A 10 mm strip is fastened into the designated recess in the profile, lateral slots serve for fastening stretch ceiling sheets and for installation of diffusers.

Thanks to its U-shape, the diffuser is attached to the base of the profile next to the LED strip. This model's type of attachment is radically different from analogues on the market in which the diffuser is attached to the outer corners of the profile, which grips on the fabric of stretch ceiling and deforms it.