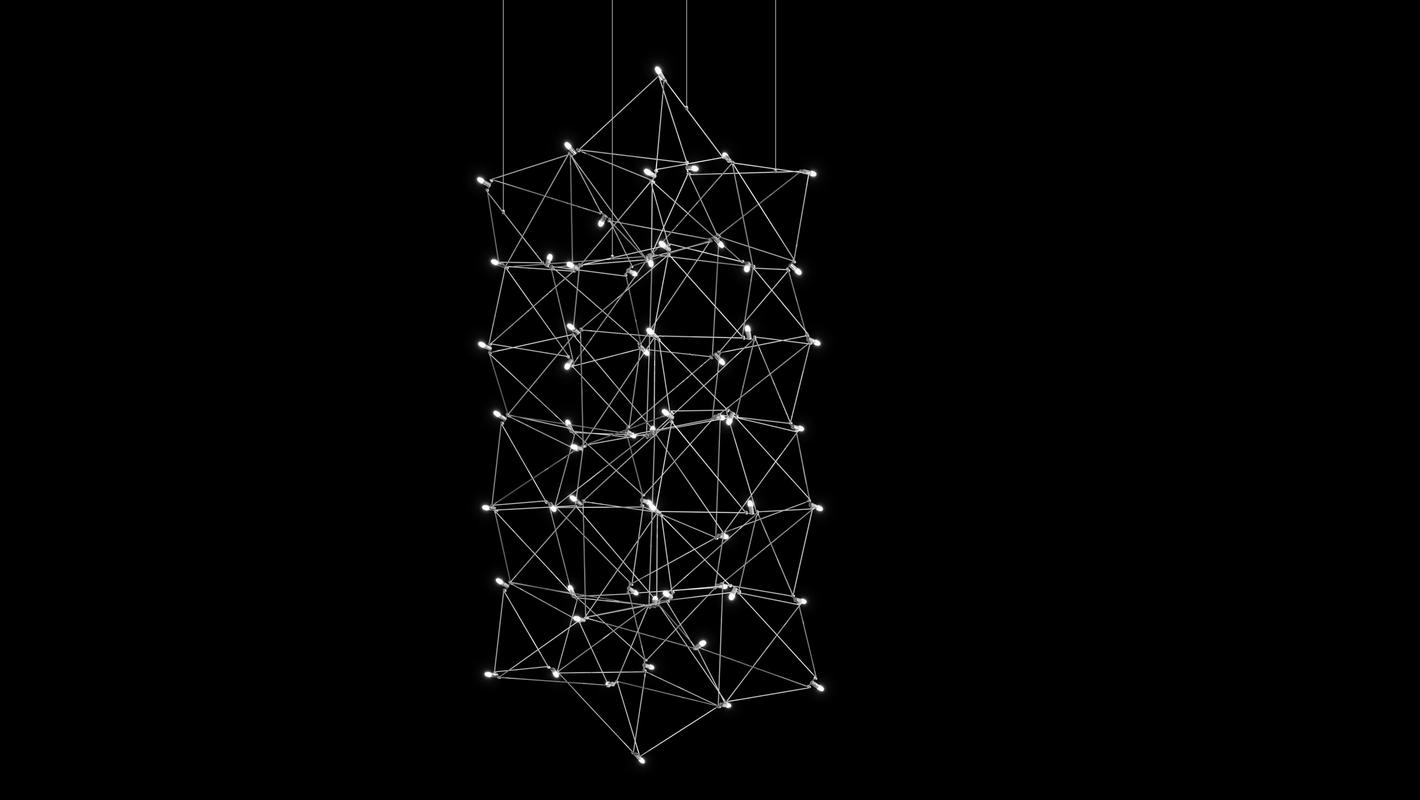 SOZVEZDIE
Несколько сотен источников света напоминают россыпь звезд в ночном небе. В основе сложной хаотичной структуры светильника - металлический каркас, объединяющий светодиодные лампы в единую электрическую сеть.

Может быть исполнен в любом размере и конфигурации.
SOZVEZDIE VERTICAL
Several hundred light sources resemble stars scattered in the night skies. Each lighting installation is assembled manually. At the core of the chaotic structure of the luminaire is a thin metallic frame that unites LED lamps into one electrical mains.

The construction is low-voltage and is safe to touch. Metallic suspension strands are height-adjustable to suit the parameters of your room. Power source in the kit.