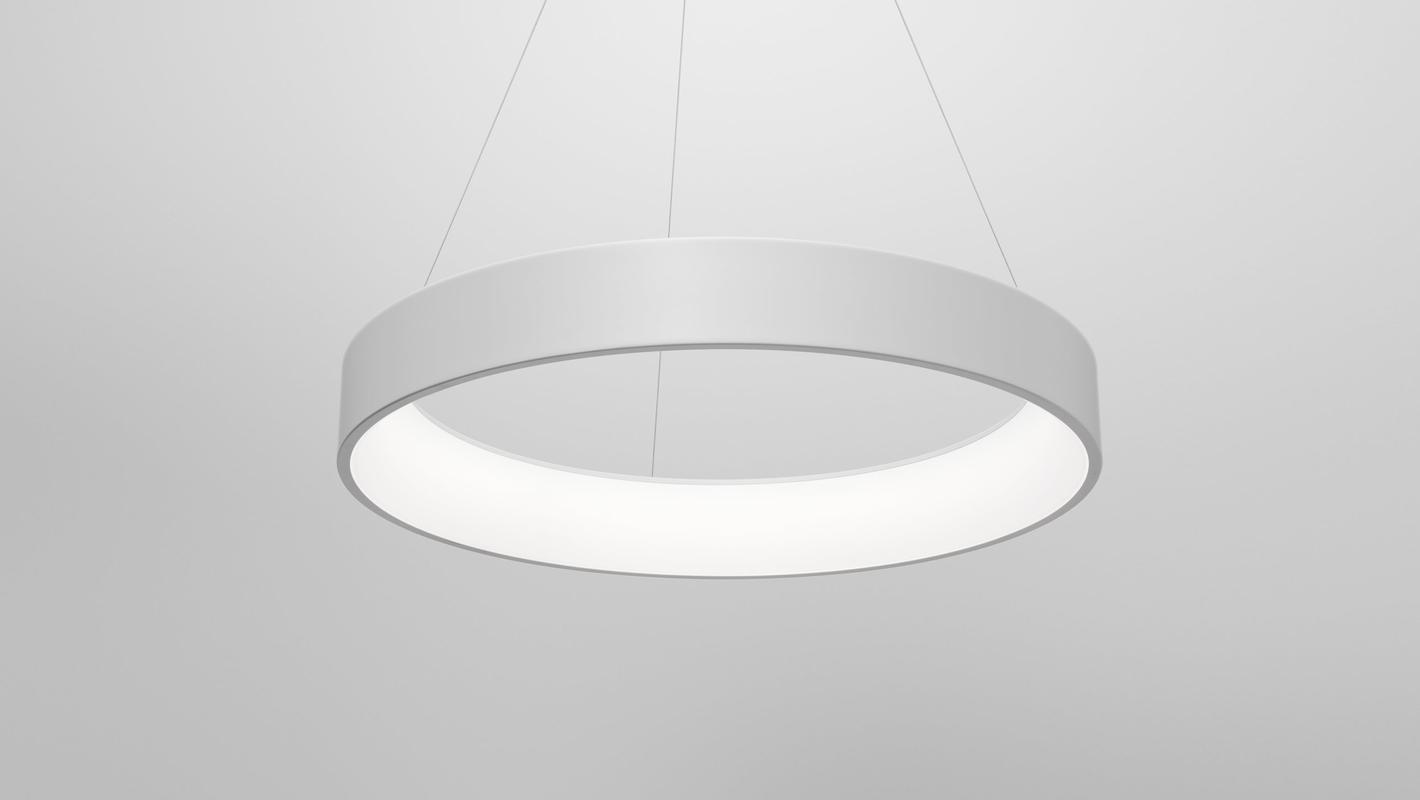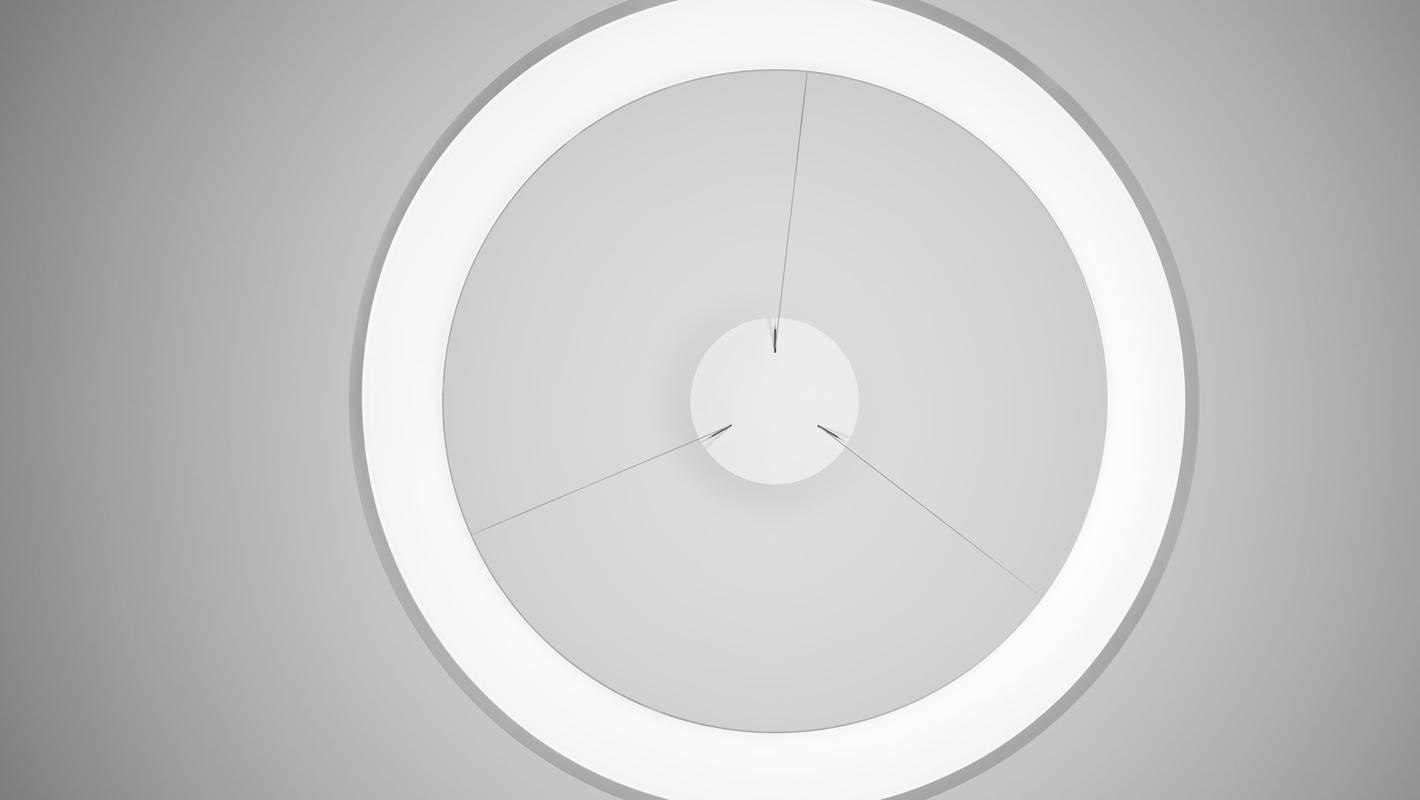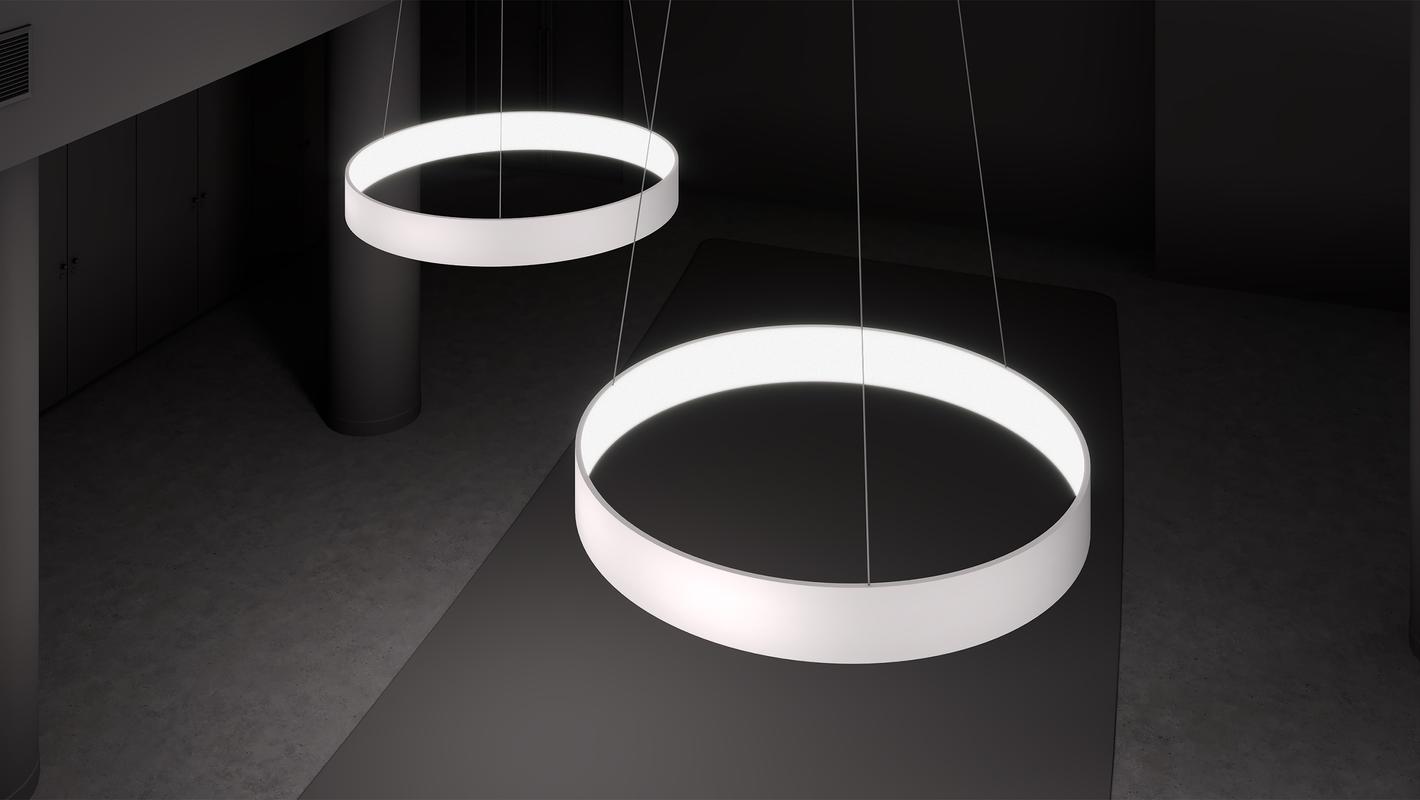 BINGO pendant ceiling luminaire
Отличается высокой яркостью и мощностью. Цельный литой корпус, без швов. Выполнен из прочного легкого алюминия, покрыт белой краской. 

Подвесная система Bingo максимально эстетична. Питающий провод отсутствует: питание идет непосредственно по тросам. Накладное основание скрывает место крепления светильника к потолку. Высота расположения светильника легко регулируется в пределах 2 метров от потолка. По запросу длина тросов может быть увеличена до 10 метров.
BINGO
The luminaire is notable for its high brightness and capacity. One piece cast housing without seams. Made of durable lightweight aluminum coated in white paint.

Bingo's suspension system is very aesthetically pleasing. There is no power lead: power comes directly through suspension strands. Surface mounted base hides the attachment point of the luminaire on the ceiling. The elevation is easily adjustable in the range of 2 meters from the ceiling. The length of suspension strands can be increased up to 10 meters.