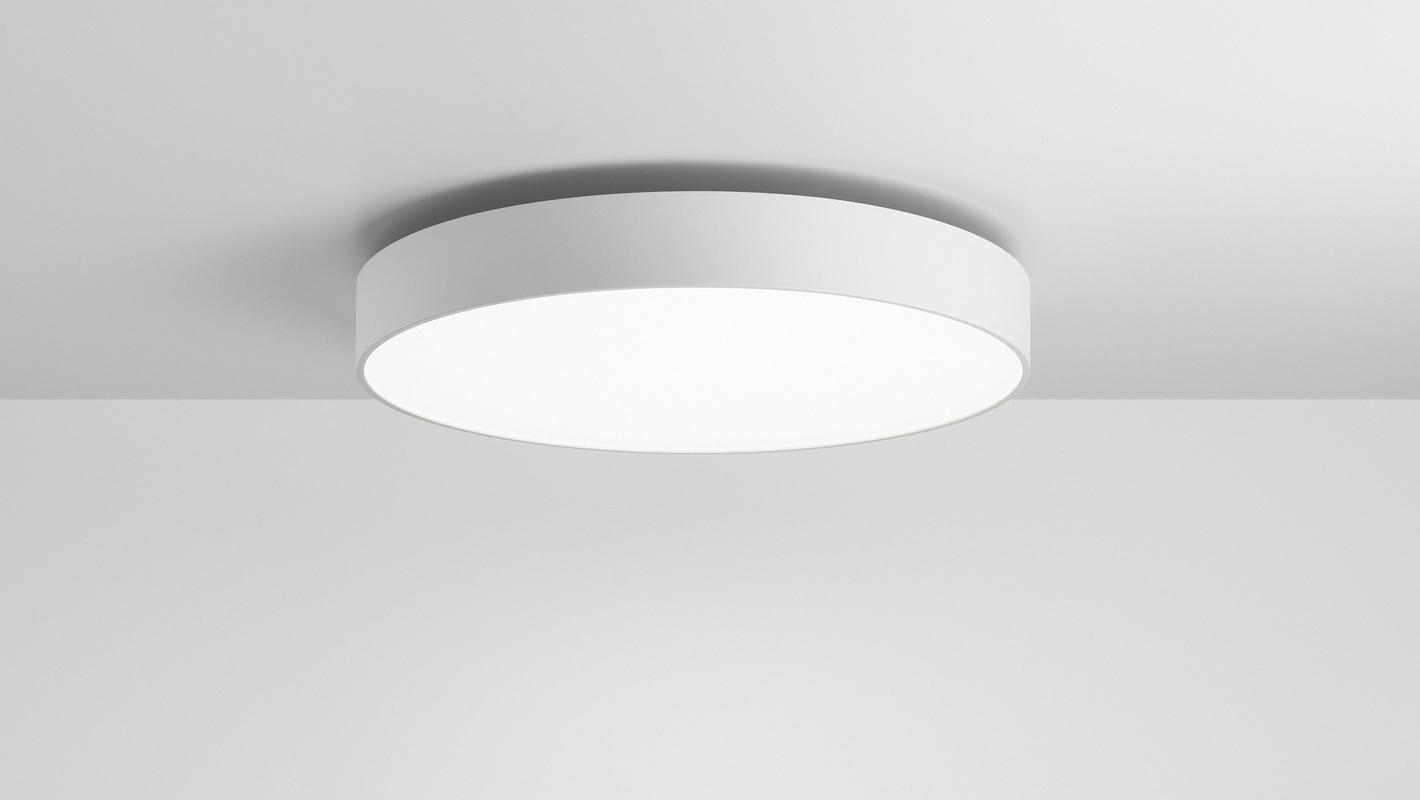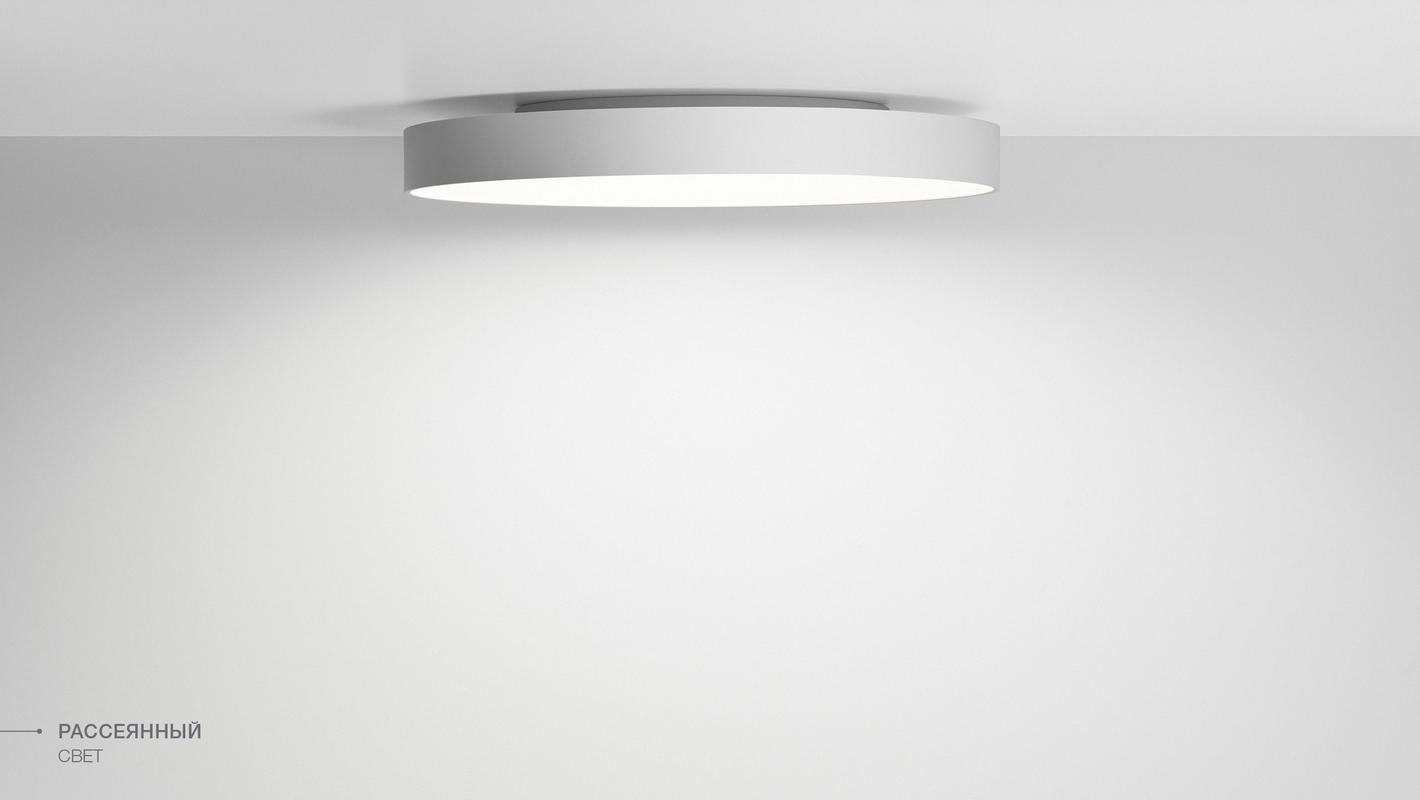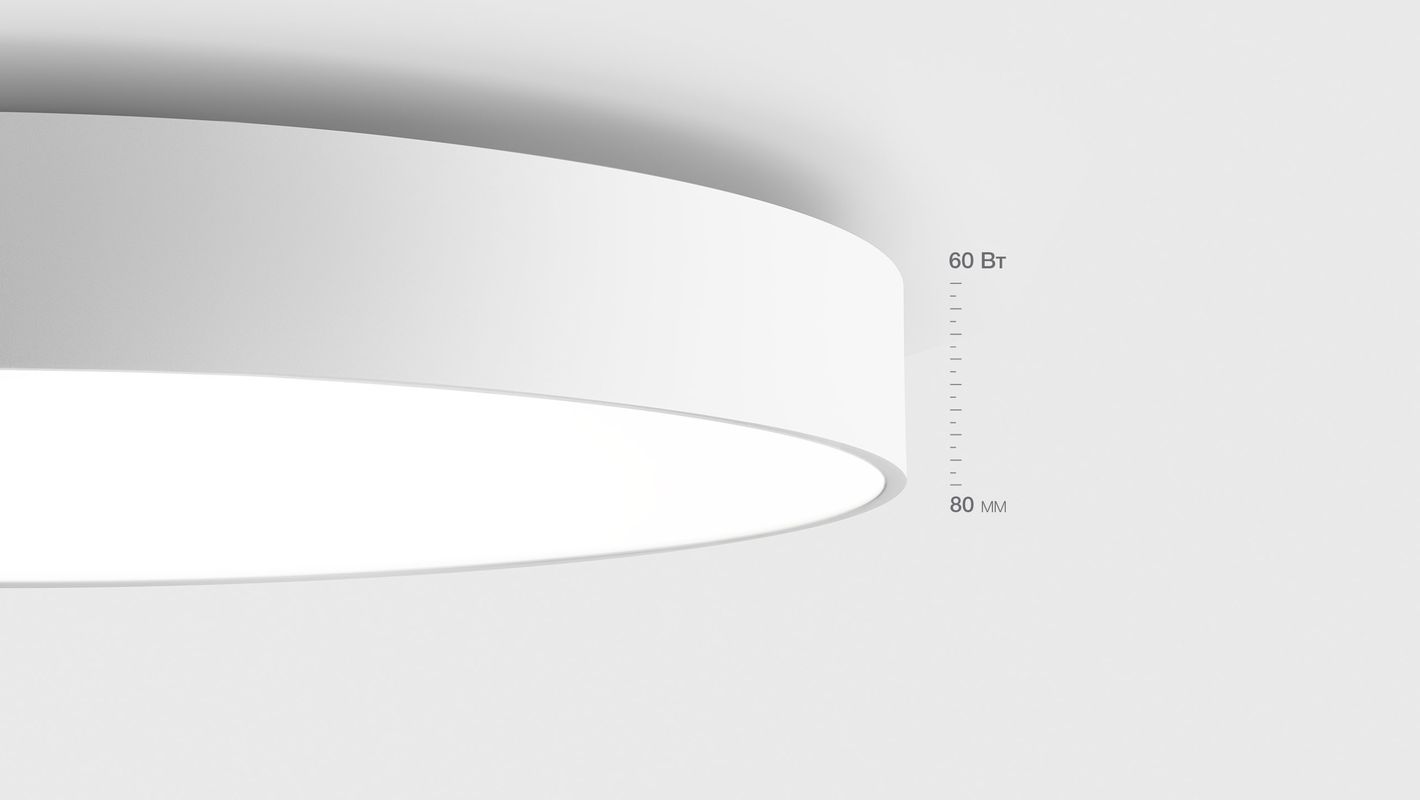 RONDO C pendant ceiling luminaire
Легкий корпус светильника выполнен из алюминия с порошковой покраской. Благодаря специальному креплению между потолком и светильником остается небольшой зазор, что придает Rondo "парящий" эффект. Высота видимой части светильника - 80 мм. Легко монтируется к потолку, фиксация корпуса осуществляется простым поворотом до характерного щелчка. Чтобы сделать монтаж и демонтаж светильника максимально безопасным, в его конструкции предусмотрен страховочный трос.

Правильное расположение светодиодов, а также матовый рассеиватель и широкий угол света обеспечивают равномерное освещение помещения. Rondo обладает высокой эффективностью - 100 лм/Вт. В комплекте источник питания, исключающий пульсацию света (технология Flicker-free). Опционально светильник можно сделать подвесным, в наличии подвесы, основания и кабели питания. Светильник диаметром 900 мм поддерживает функцию диммирования DIM DALI/1-10V. Данной моделью можно управлять с помощью мобильного приложения. Для этого необходимо приобрести контроллер CBU-ASD. Для остальных моделей диммирование доступно опционально, необходимо приобрести драйвер, поддерживающий данную функцию.
RONDO C XL
The luminaire's light housing is made of powder-coated aluminum. Due to special anchorage, there is a small gap between the ceiling and the luminaire, which gives Rondo a "soaring" effect. The visible part of the luminaire is 80 mm in height. Proper positioning of LEDs, as well as ground glass diffuser and wide beam angle provide ambient room lighting. Rondo is very efficient – 100 lm/W. Power source that eliminates flickering of light (Flicker-free technology) is supplied.

The luminaire is 900 mm, supports DIM DALI/1-10V dimming. This model can be controlled with the mobile app. CBU-ASD is necessary. For other models dimming is optional, it is necessary to purchase a driver that supports this option.

Easily mounted on the ceiling: turn until the housing audibly clicks into position. A safety tether is envisaged in the design of the luminaire to make mounting and dismantling as safe as possible. The luminaire can be suspended if required, suspension elements and power cords are in stock.