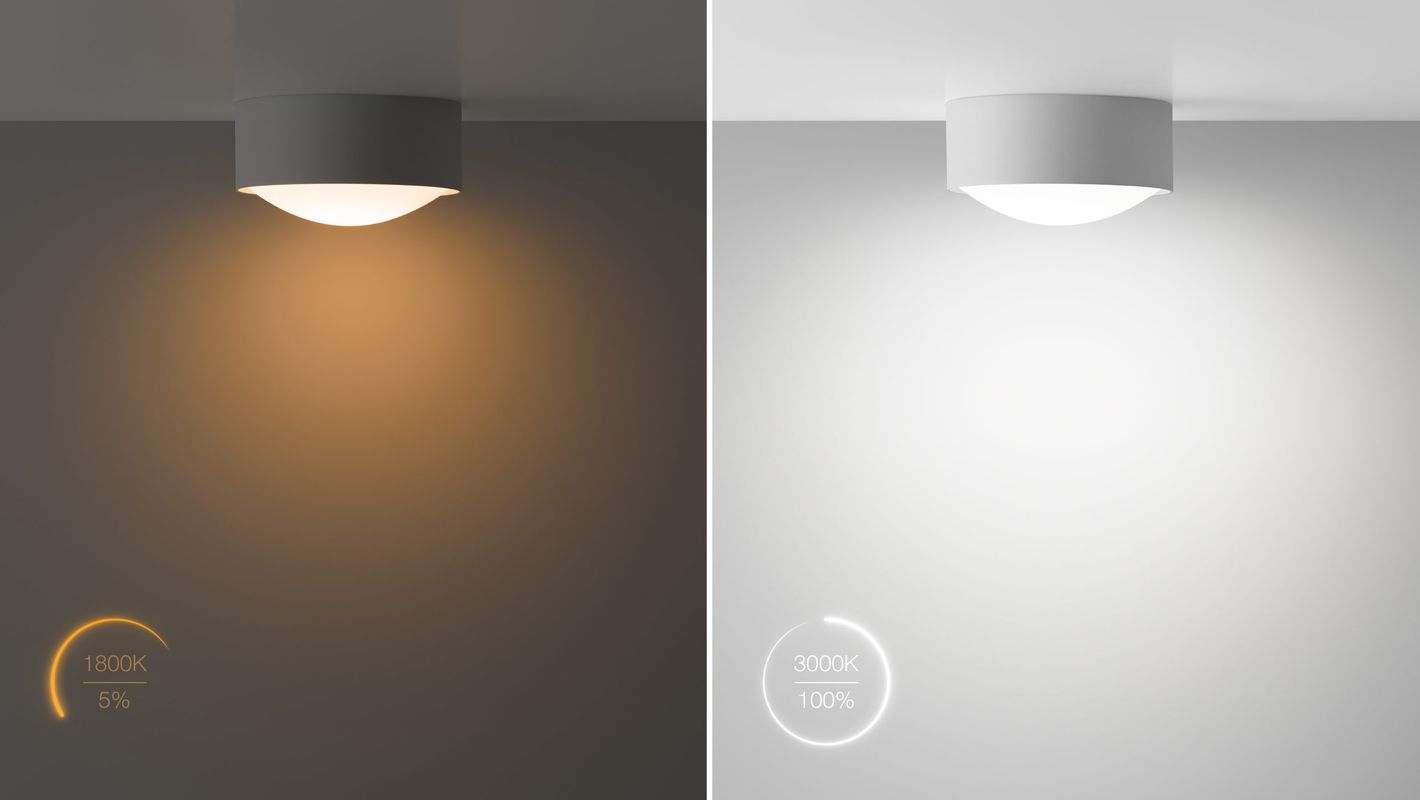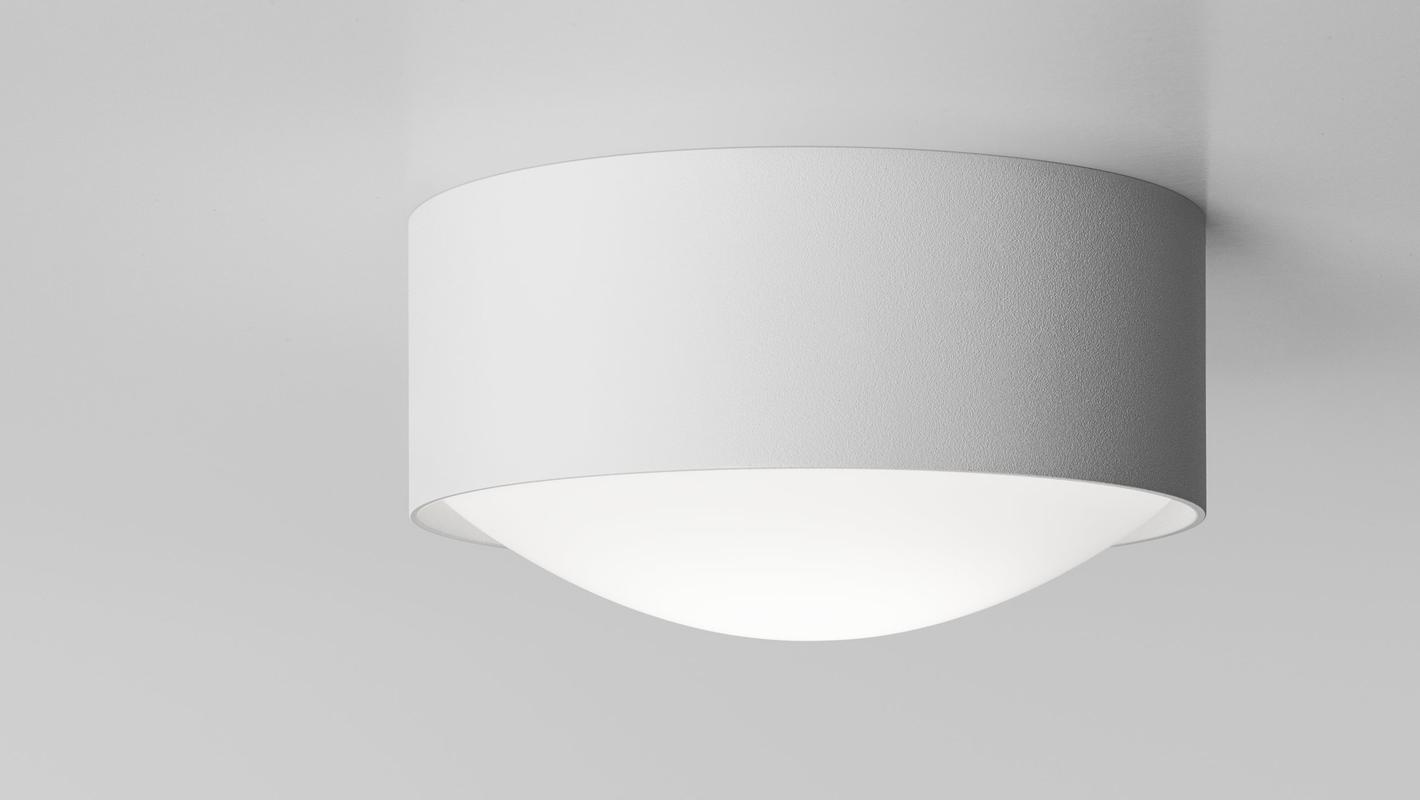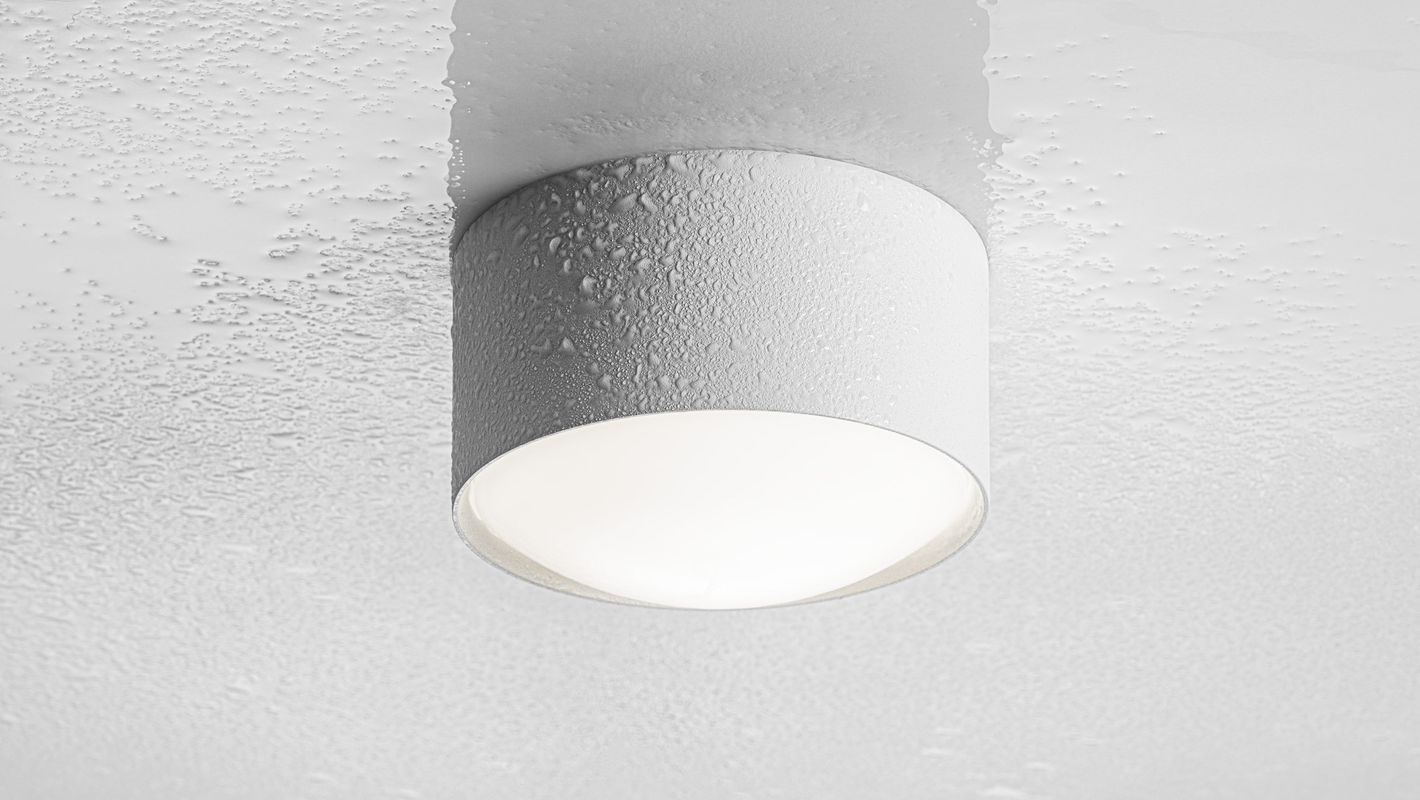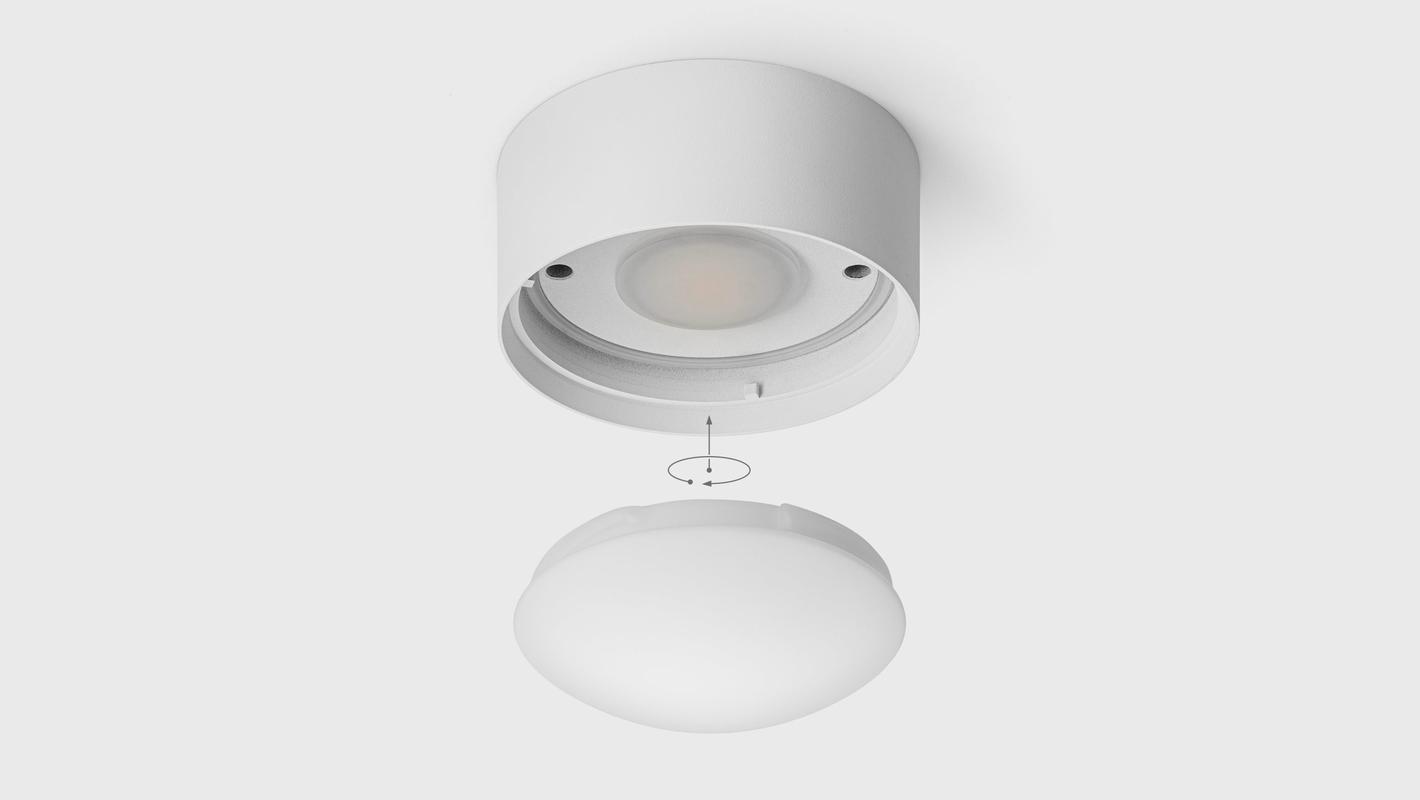 AURA C SPHERA surface-mounted ceiling luminaire
AURA C SPHERA
The luminaire is equipped with a diffuser made of high-quality ground glass shaped like a semi-sphere. It provides homogenous diffused lighting in the space. Models with 15W and 20W capacity are available. Rough matte surface coating blends in with the surface of the ceiling and does not stand out. Provides homogenous diffused lighting in the environment.

LEDs with dim to warm (DTW) dimming feature are used in the models: they change color temperature from 3000K at 100% brightness to 1800K at 5%. The luminaire is dimmable DIM 220/DIM DALI. High-quality and reliable power source is built in the housing.

The luminary is highly protected against dust and water ingress, meeting IP44 requirements. Suitable for bathrooms and other rooms with high humidity. Easy and reliable method of installation and maintenance. The first step is to install the housing of the luminaire on the ceiling. Then, the diffuser is fixed to the base without using any additional tools.