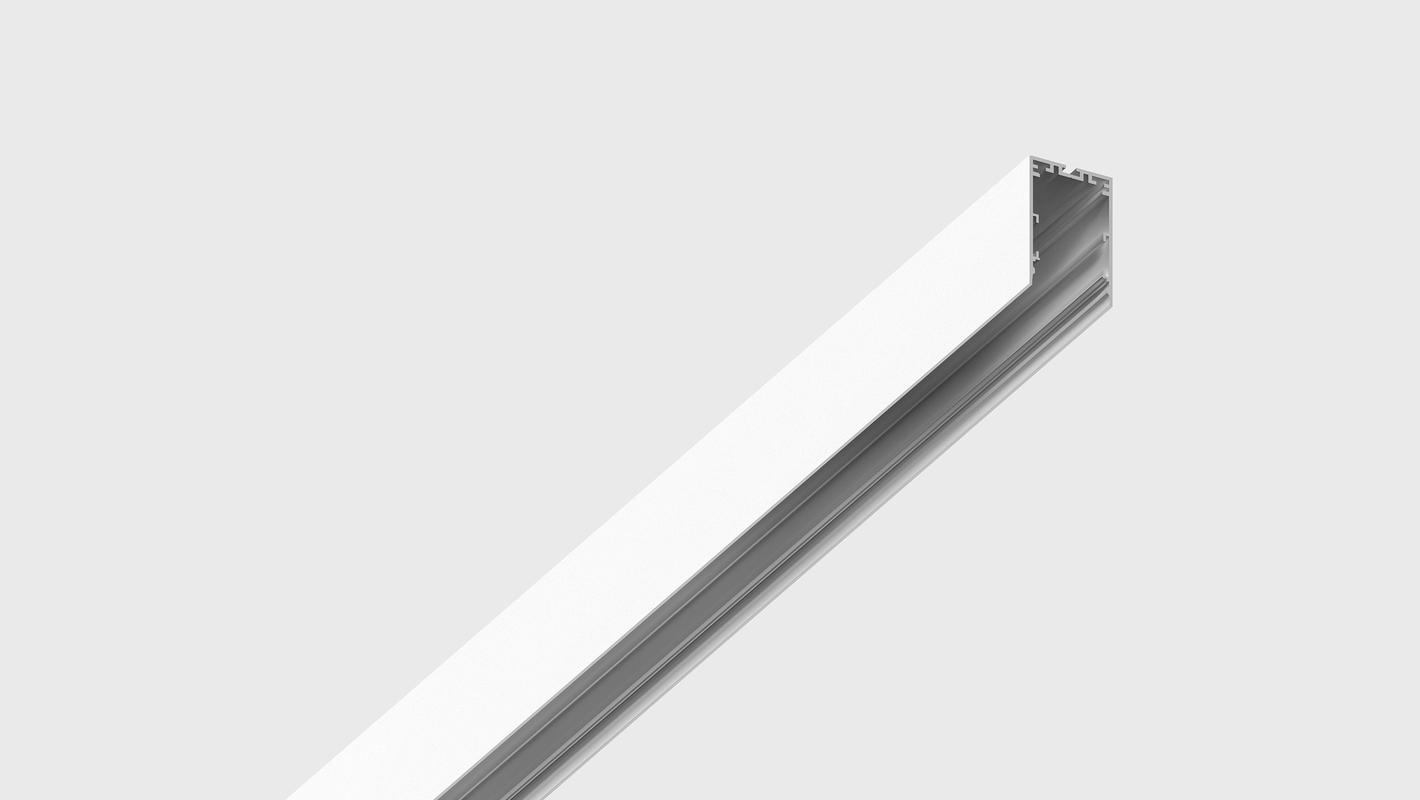 SURFACE-MOUNTED TRACK
Система на основе световых модулей. Ширина канала 40 мм.
SURFACE-MOUNTED TRACK
Surface mounted Modular 40 system. Easy to mount. Mounted flush with the ceiling with conventional self-tapping screws. The width of the track is only 40 mm. Height of the case – 65 mm. The case of the system is available in white and black. The system can be designed to be any length and form due to a wide assortment of connector and corner elements.