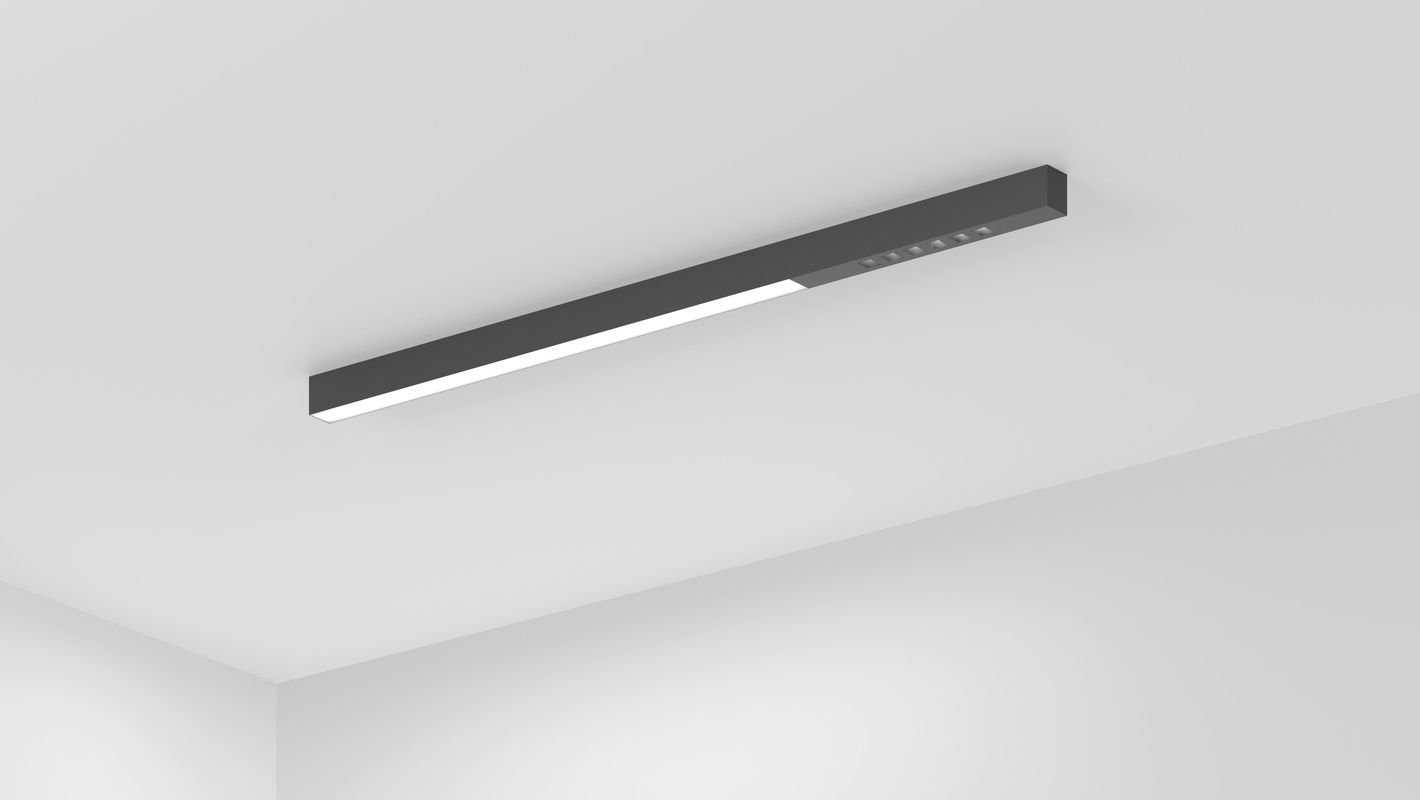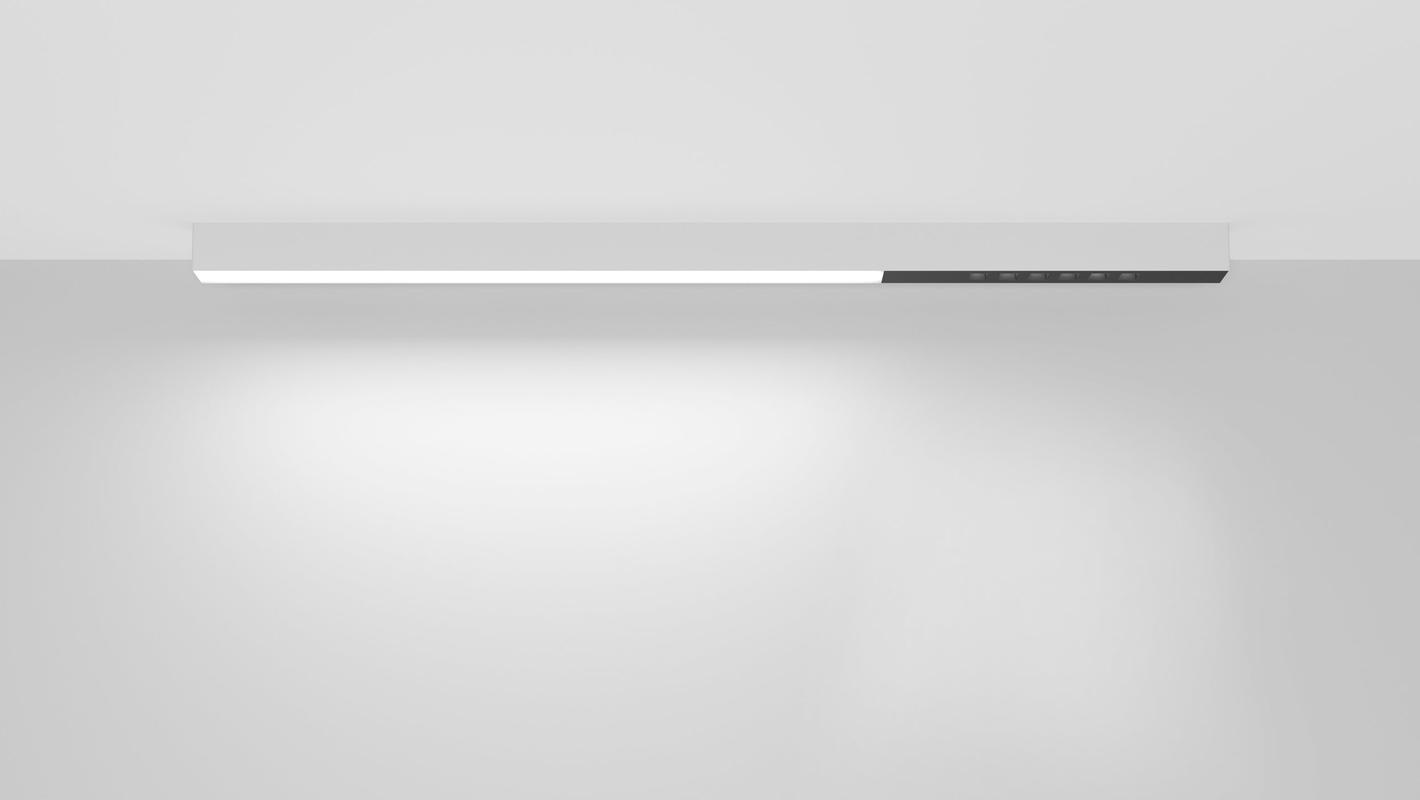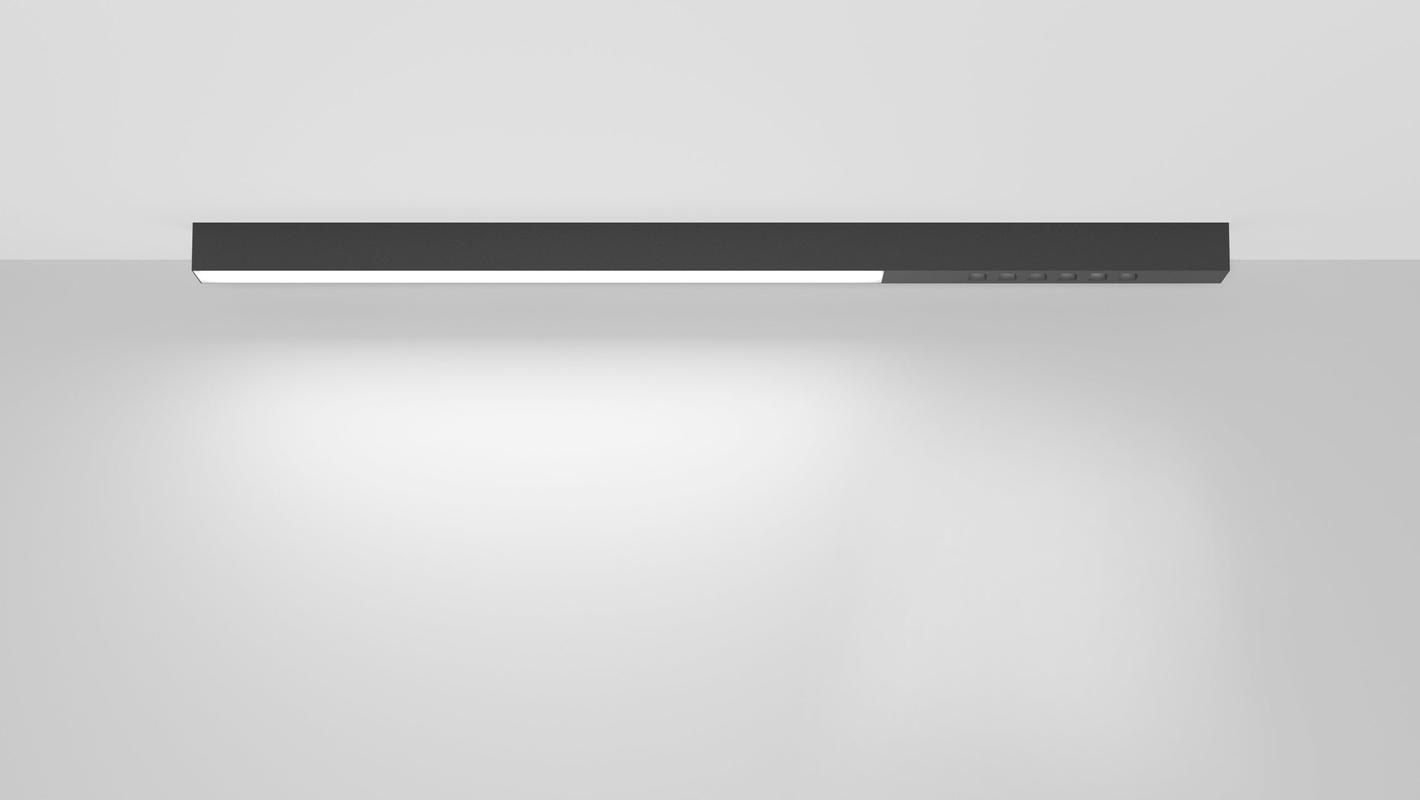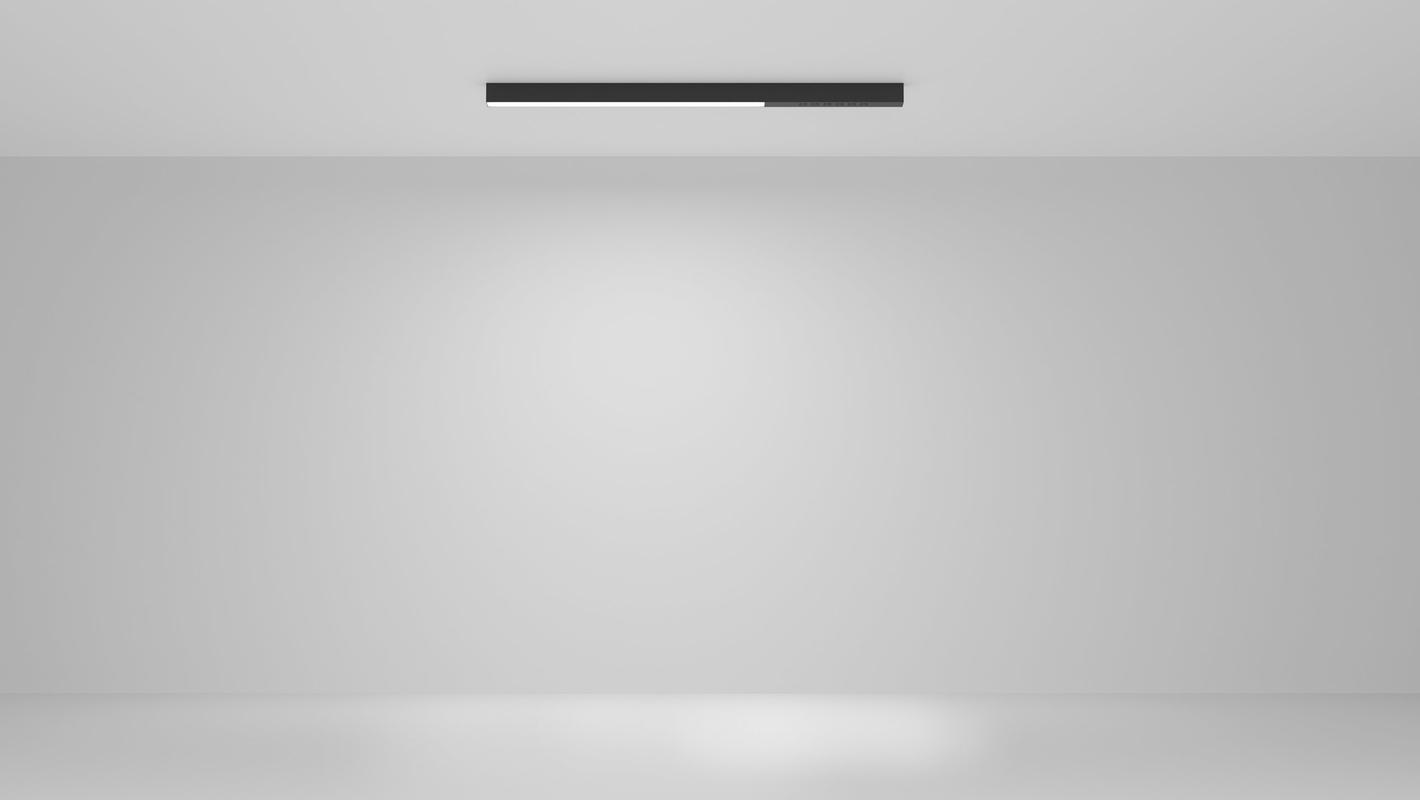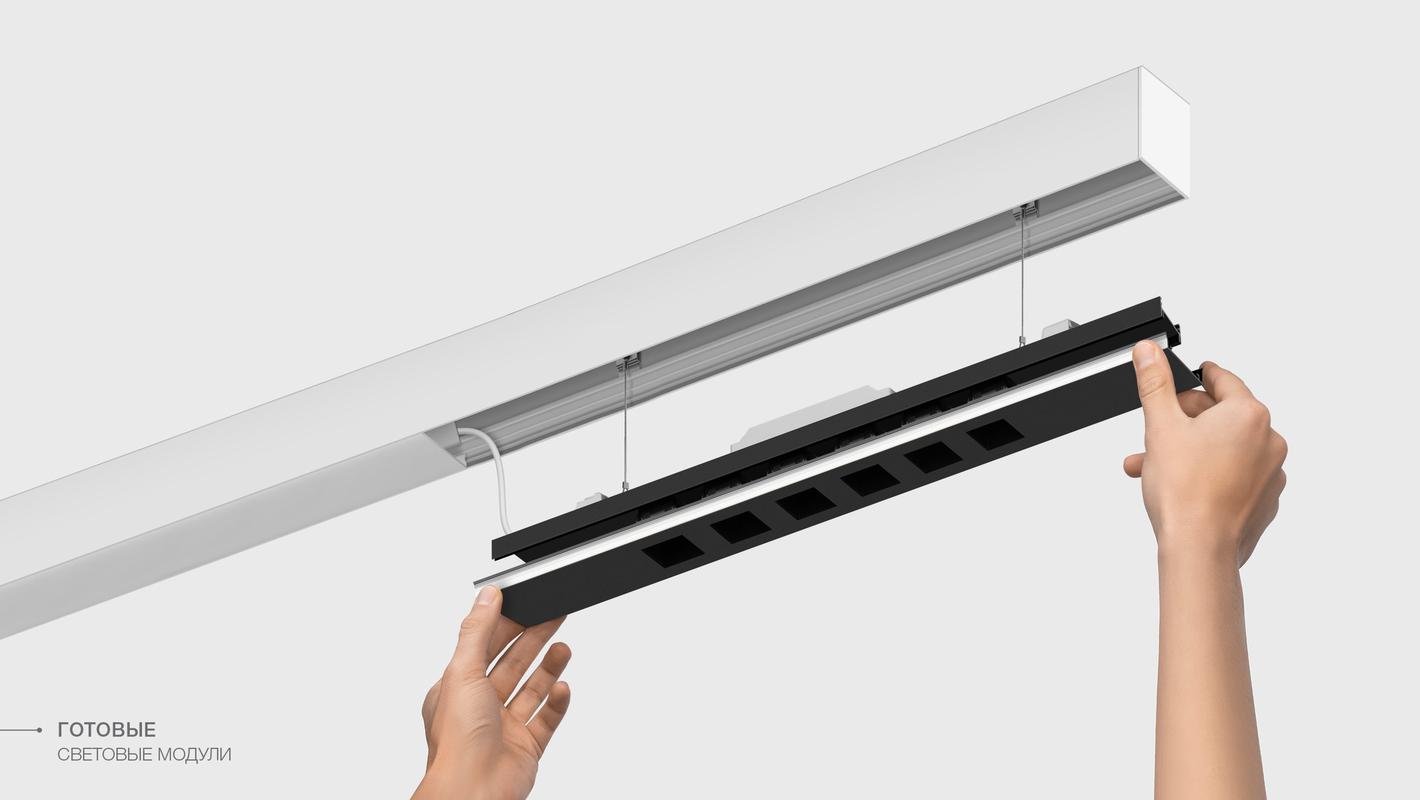 MODULAR 60 SPOT modular track
Линейные светильники на основе модульной системы. Представляют собой канал, в который устанавливаются световые модули. Отличаются простым монтажом: канал фиксируется на потолке с помощью обычных саморезов. Световые модули полностью готовы для установки, не требуют отдельного подключения и легко устанавливаются в канал с помощью специальных фиксаторов. Это облегчает монтаж и дальнейшее обслуживание. Подключается к сети 220В.

Комплектация: профиль, модули, 2 заглушки. Часть светильника представляет собой световую линию шириной 60 мм. Матовый рассеиватель в сочетании с большим углом света (120°) формирует равномерное и яркое освещение. Второй модуль представляет собой точечный светильник с направленным светом.
MODULAR 60 SPOT
Linear luminaires based on the modular system. They comprise a channel in which light modules are installed. Connected to 220V electrical mains. The kit includes a profile, modules, 2 end caps. The luminaire has two types of modules: with diffused and spot light.

The luminaires are notably easy to install: the channel is attached to the ceiling with self-tapping screws. Light modules are ready-to-install, they do not require separate connection and can be easily installed into the channel with special fixators. This makes mounting and further maintenance easier.