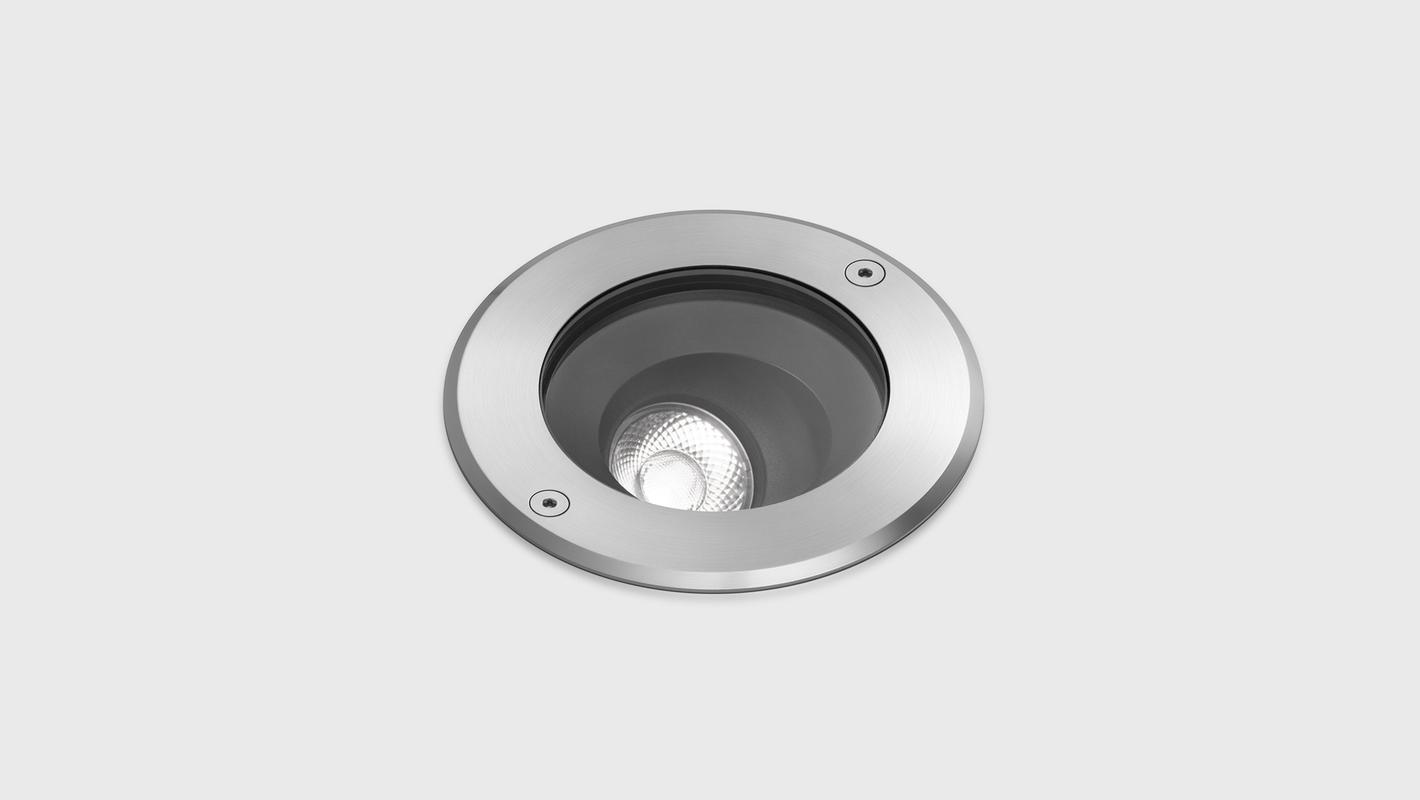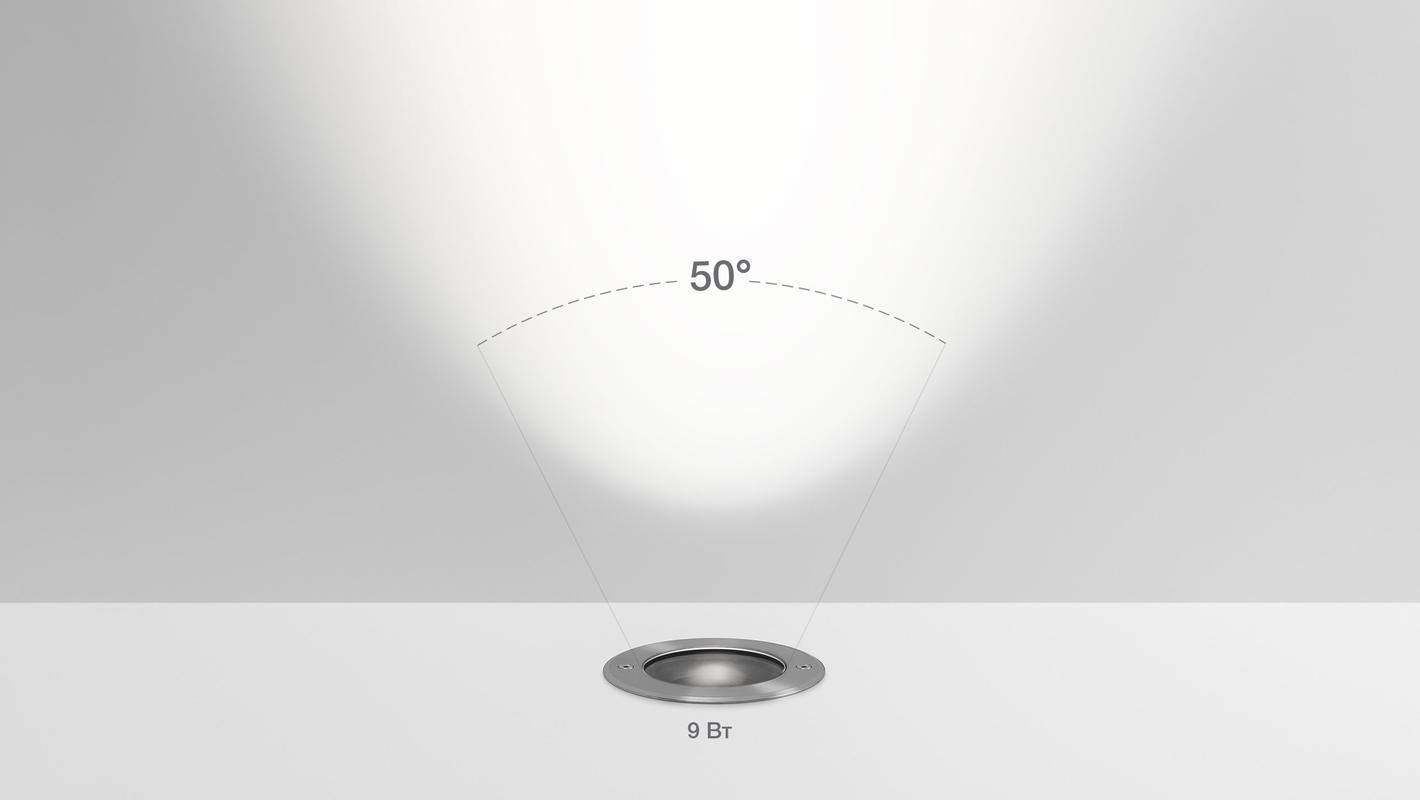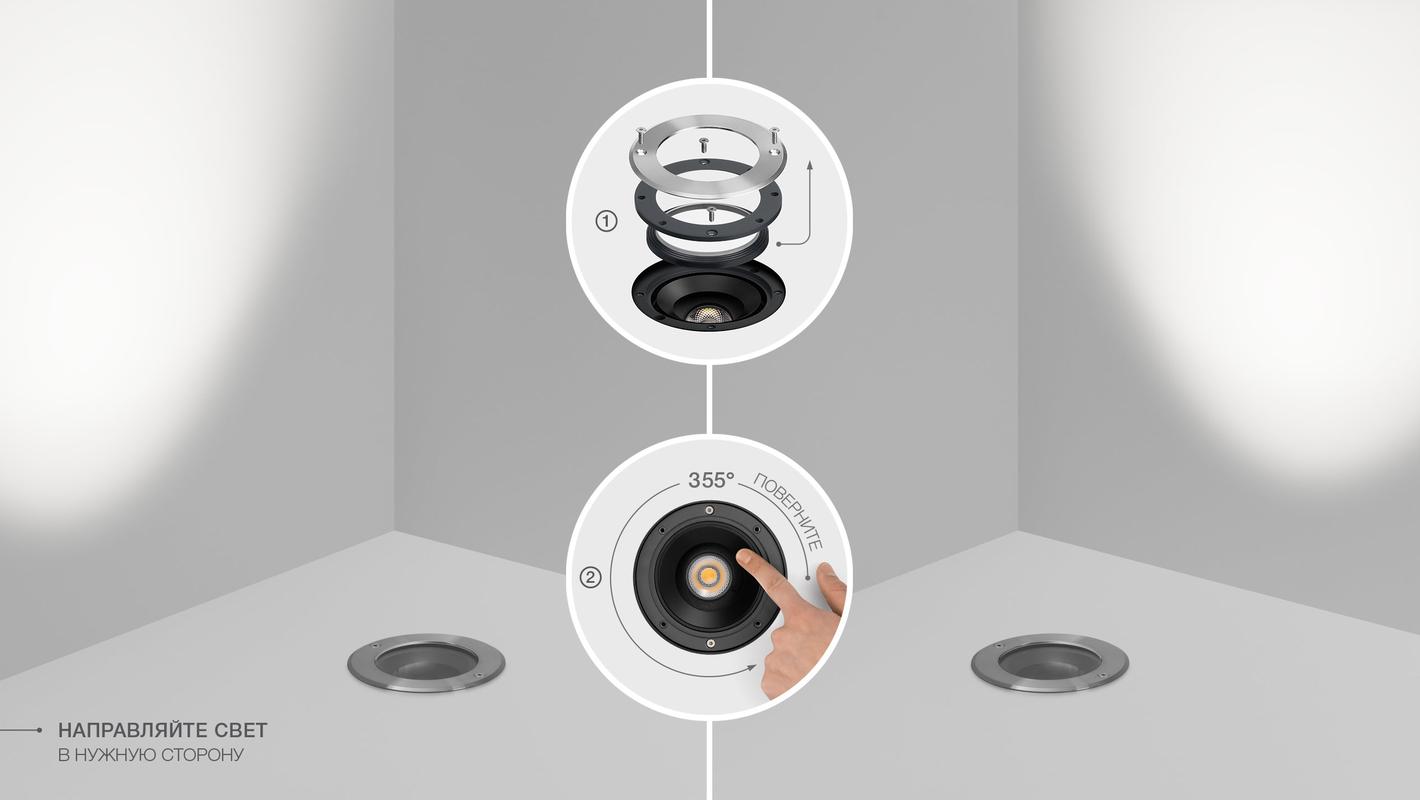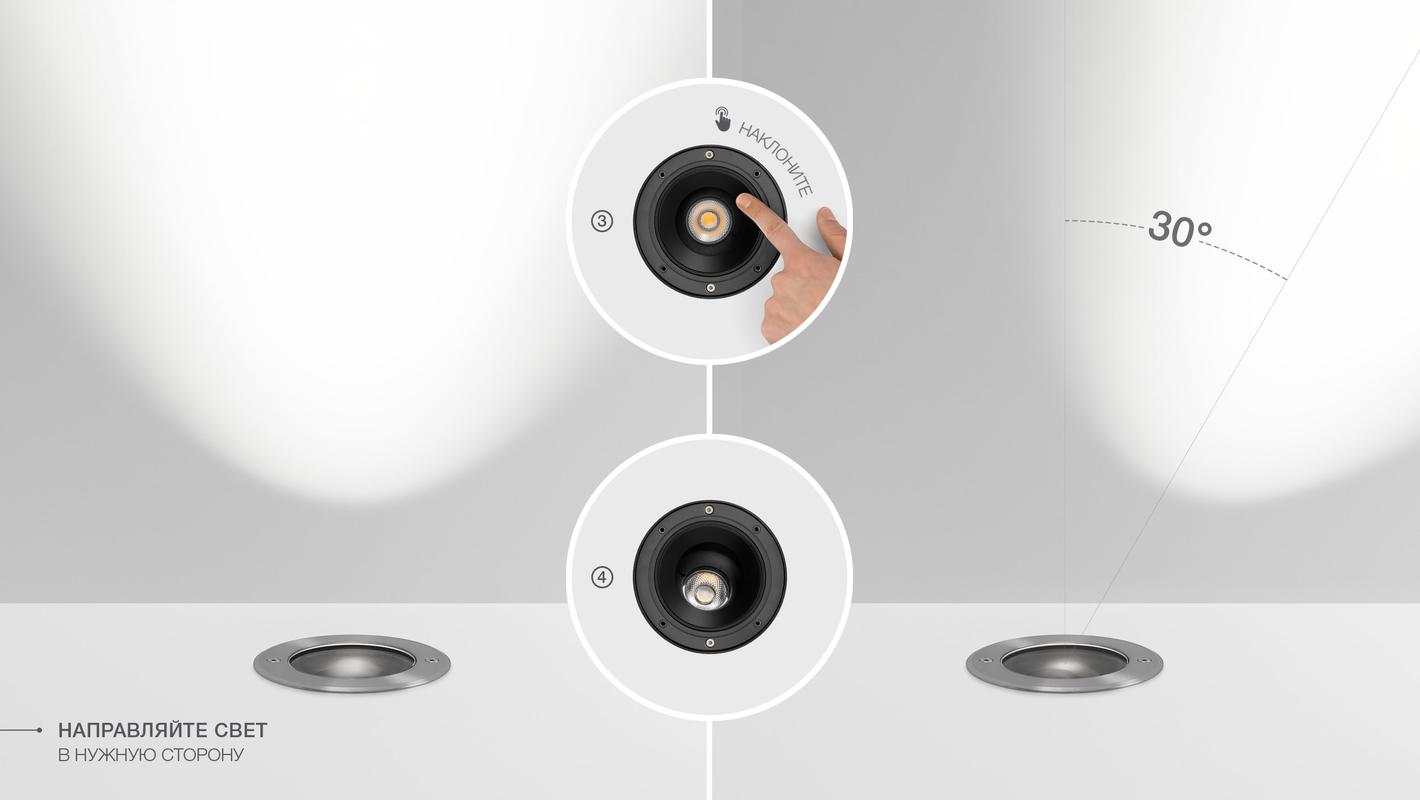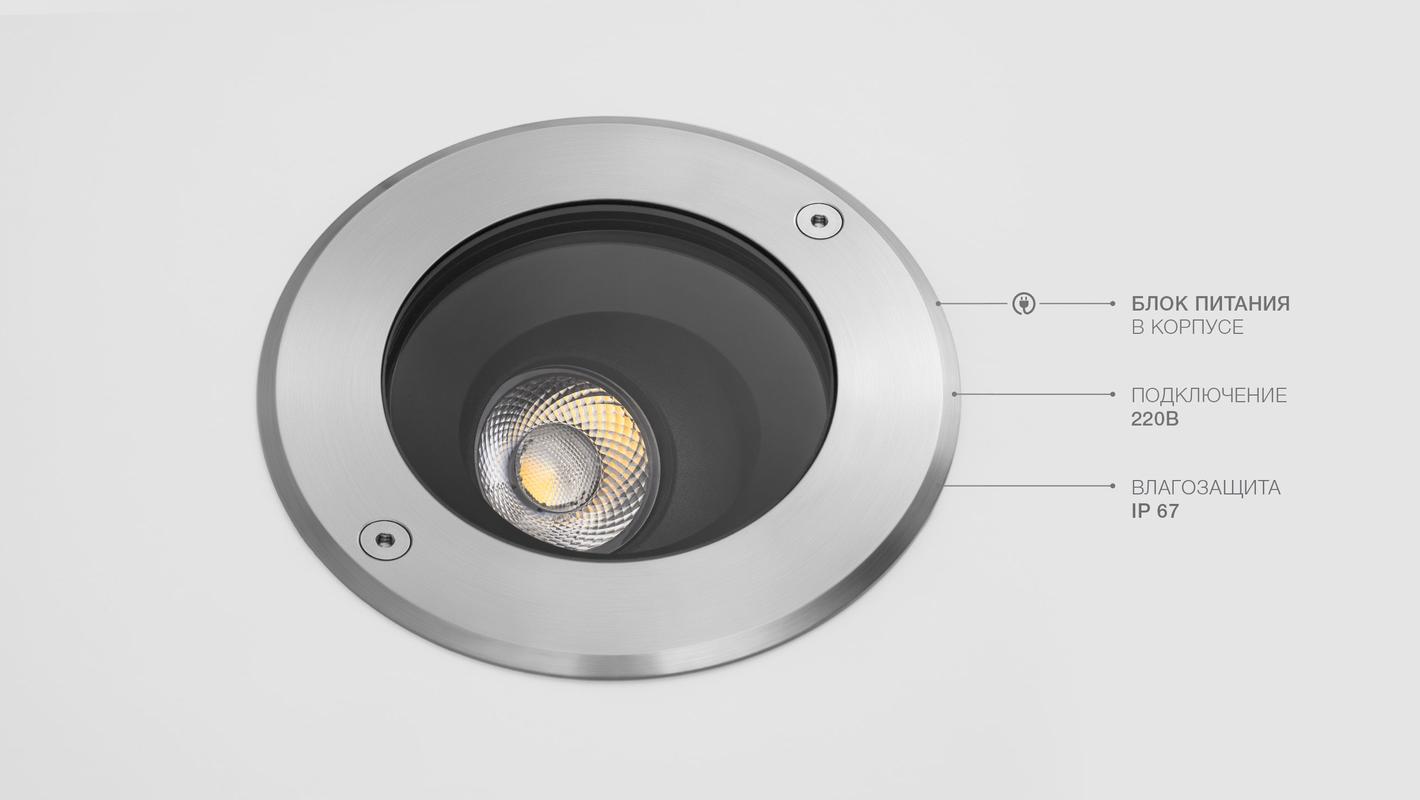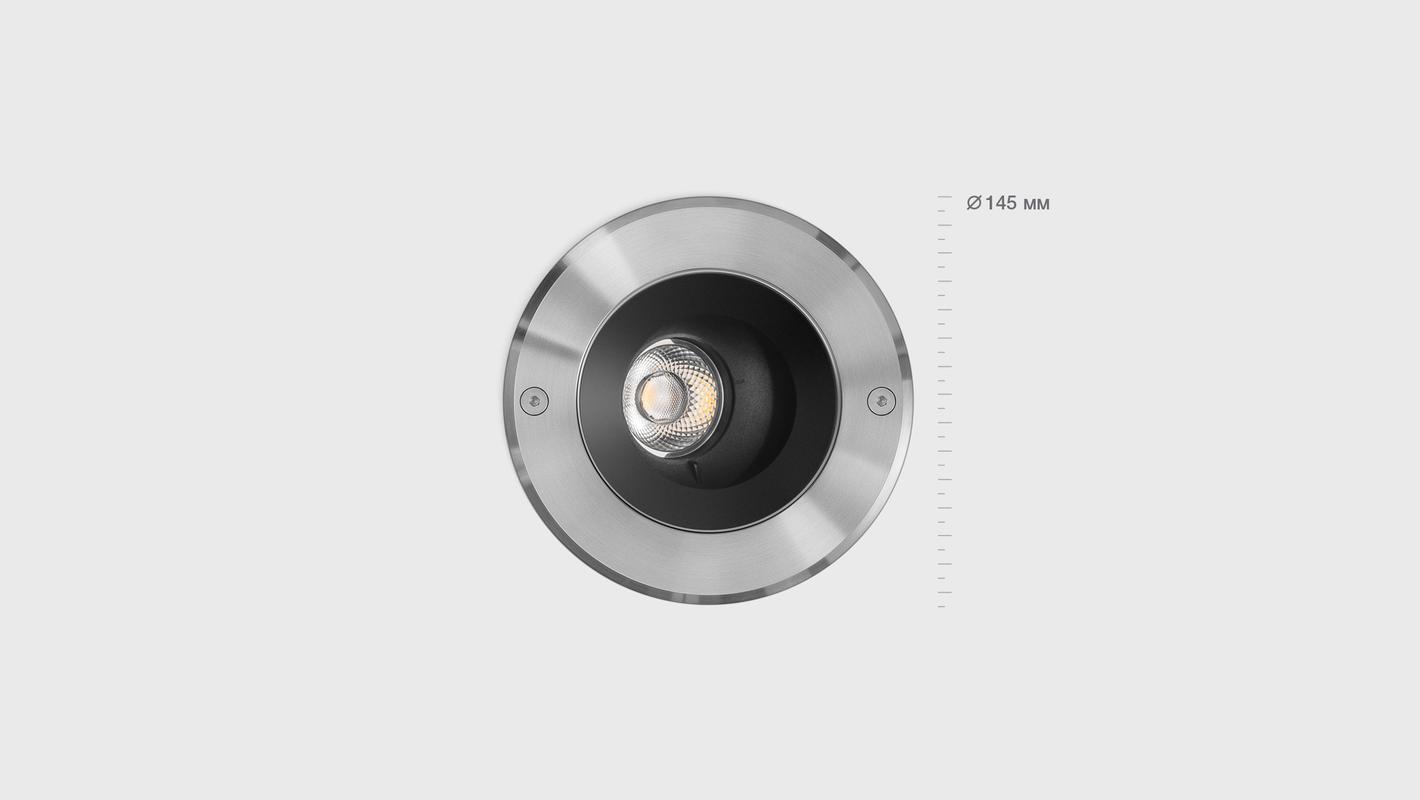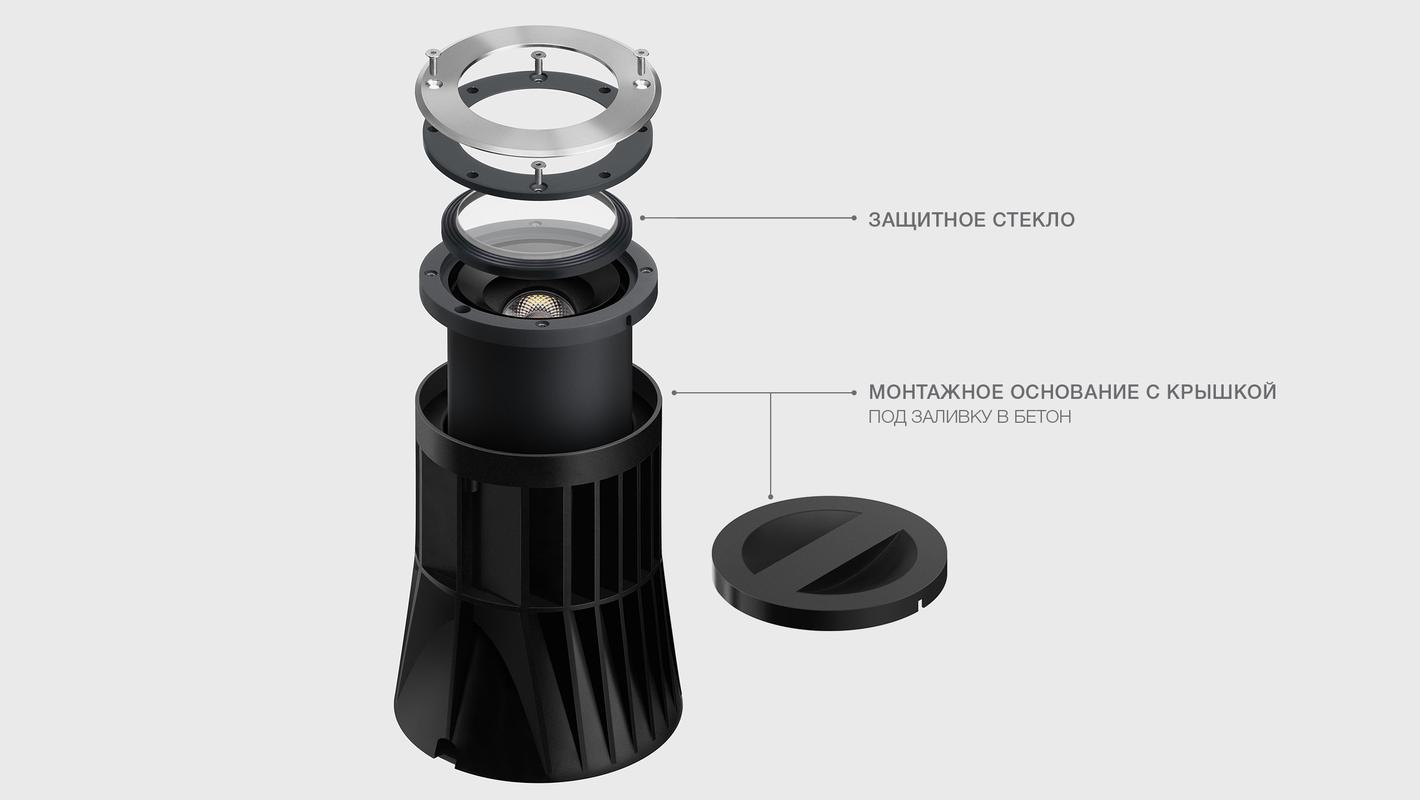 LIGHT UP TURN 9 outdoor floor-mounted luminaire
Герметичный светильник для установки в бетонный пол. Поворот оптики возможен на 355° вокруг своей оси, а также наклон в пределах 30°. Оснащен защитным стеклом. Обладает высокой степенью защиты от влаги и пыли IP67. Средний угол света 50°. Выполнен из нержавеющей стали. Подключение 220В. Блок питания встроен в корпус.

Установка: Сделайте в бетоне отверстие. Поместите монтажное основания с крышкой и залейте полые области бетоном, снимите крышку. Оптику светильника направьте в нужную сторону и разместите в основании. Сверху зафиксируйте защитное стекло и рамку.
LIGHT UP TURN 9
Sealed luminaire for installation into concrete floor. High IP67 protection against dust and water ingress. Made of stainless steel. The optics is 355° rotatable and 30° tiltable. Equipped with a protective glass. Wide 50° beam angle.

220V connection. Power source included in the housing. Make a hole in the concrete 170 mm in diameter and 200 mm in height. Place the mounting box with a lid and pour concrete into hollow spaces, take off the lid. Direct the optics of the luminaire where required and place it in the base. Place the protective glass and frame on the top.