1 / 7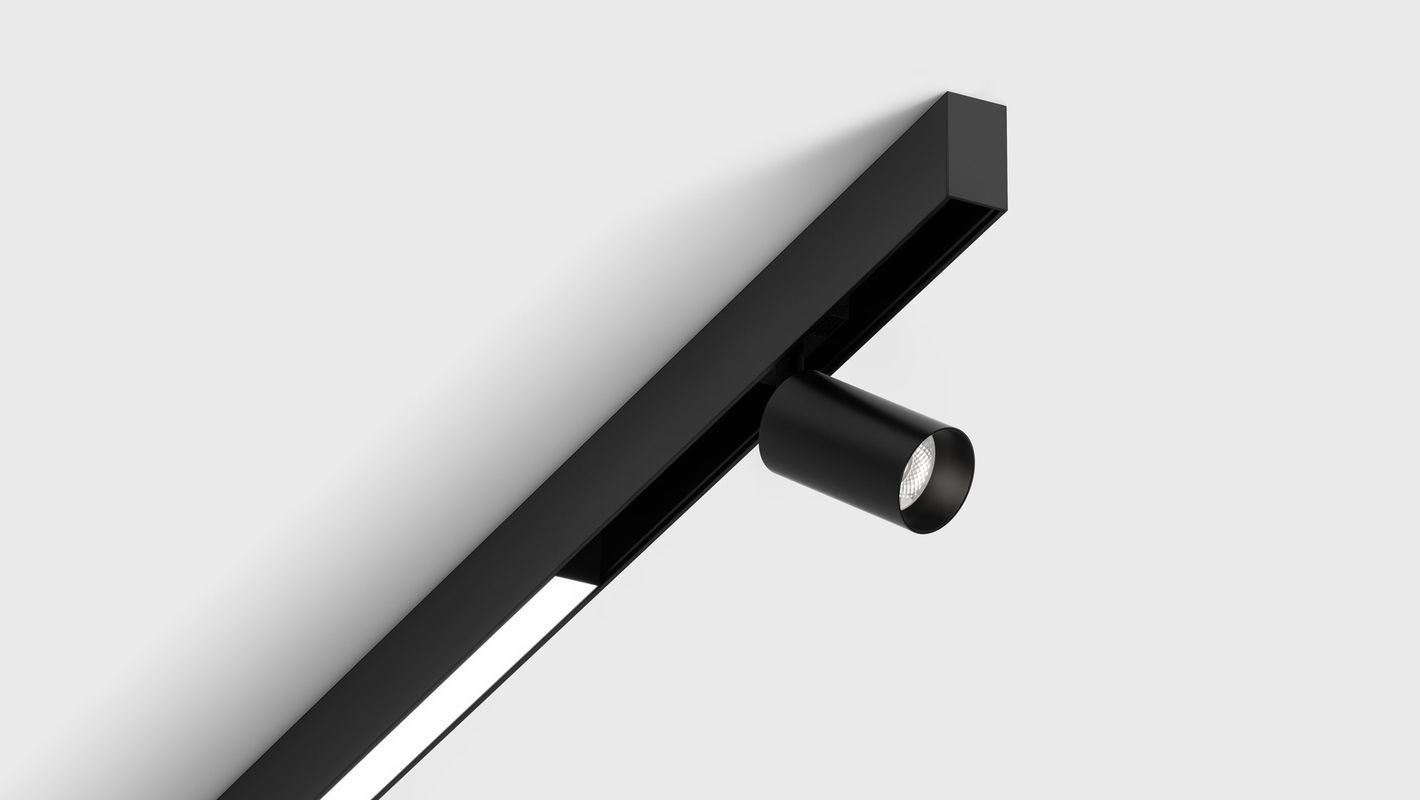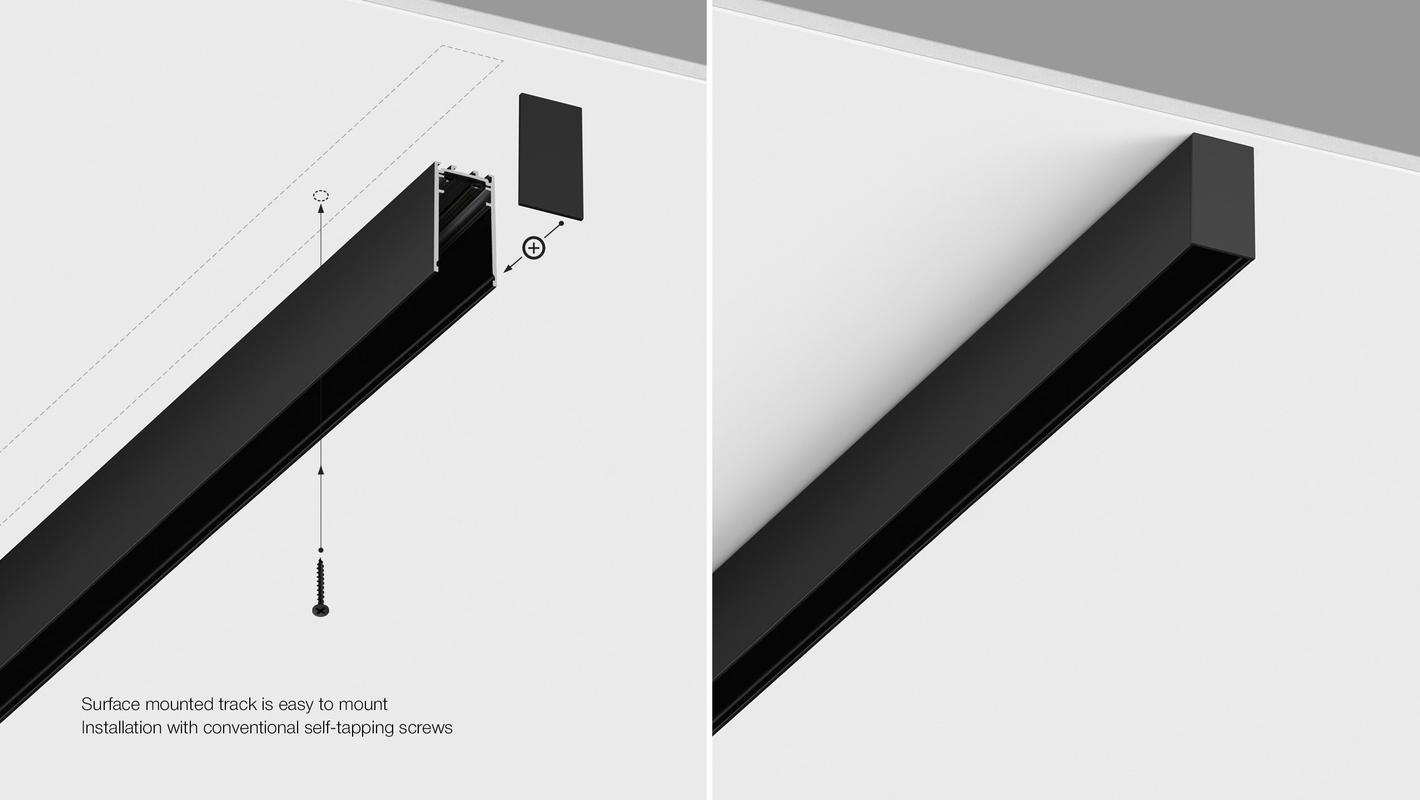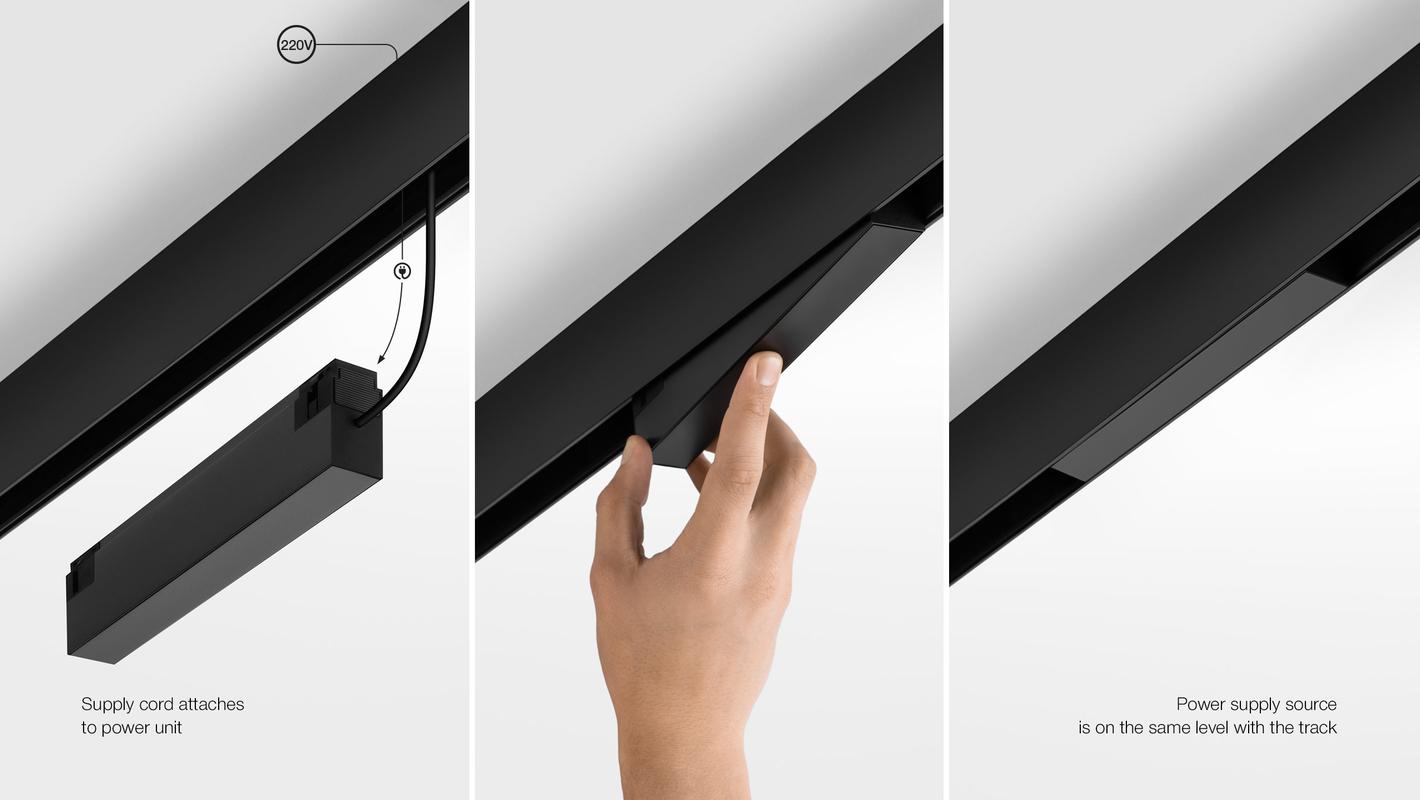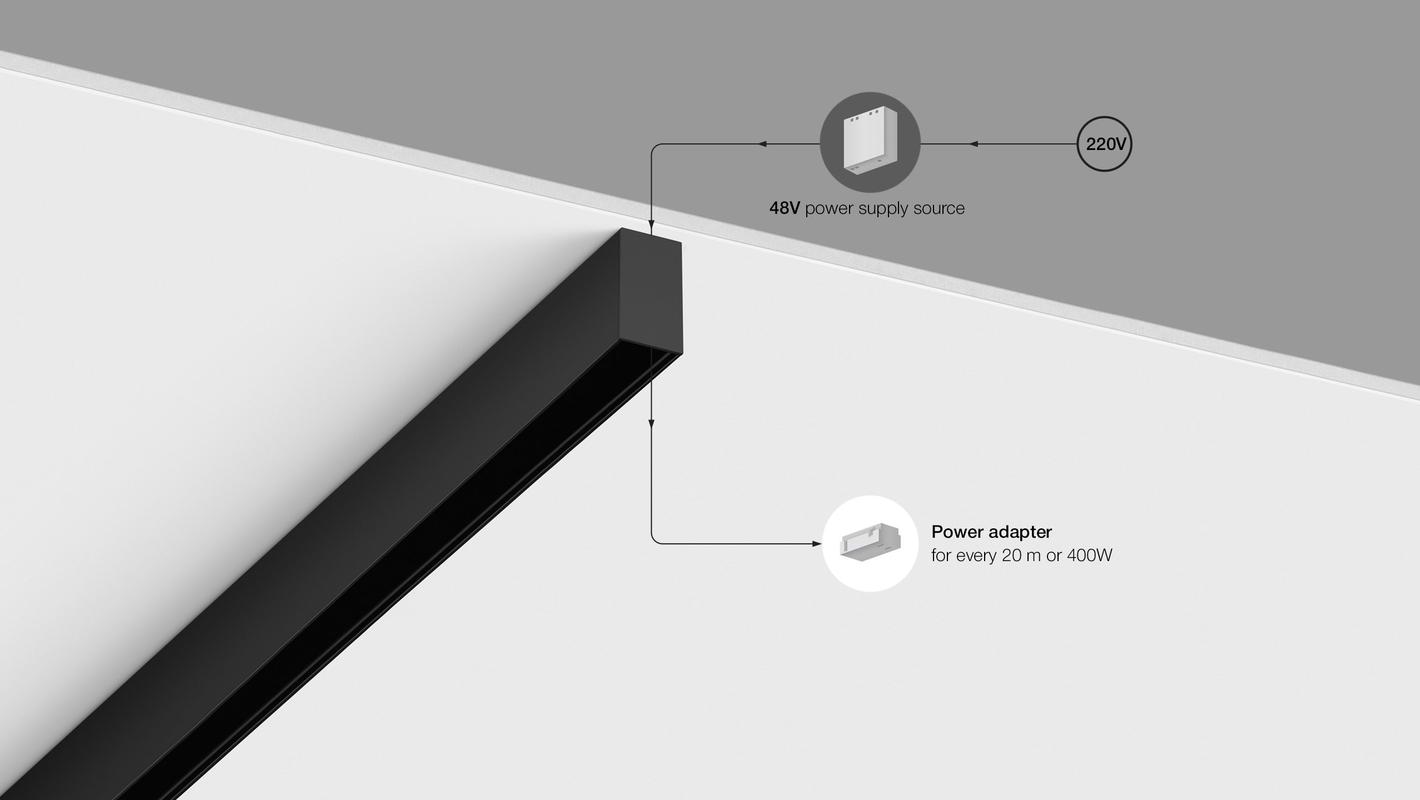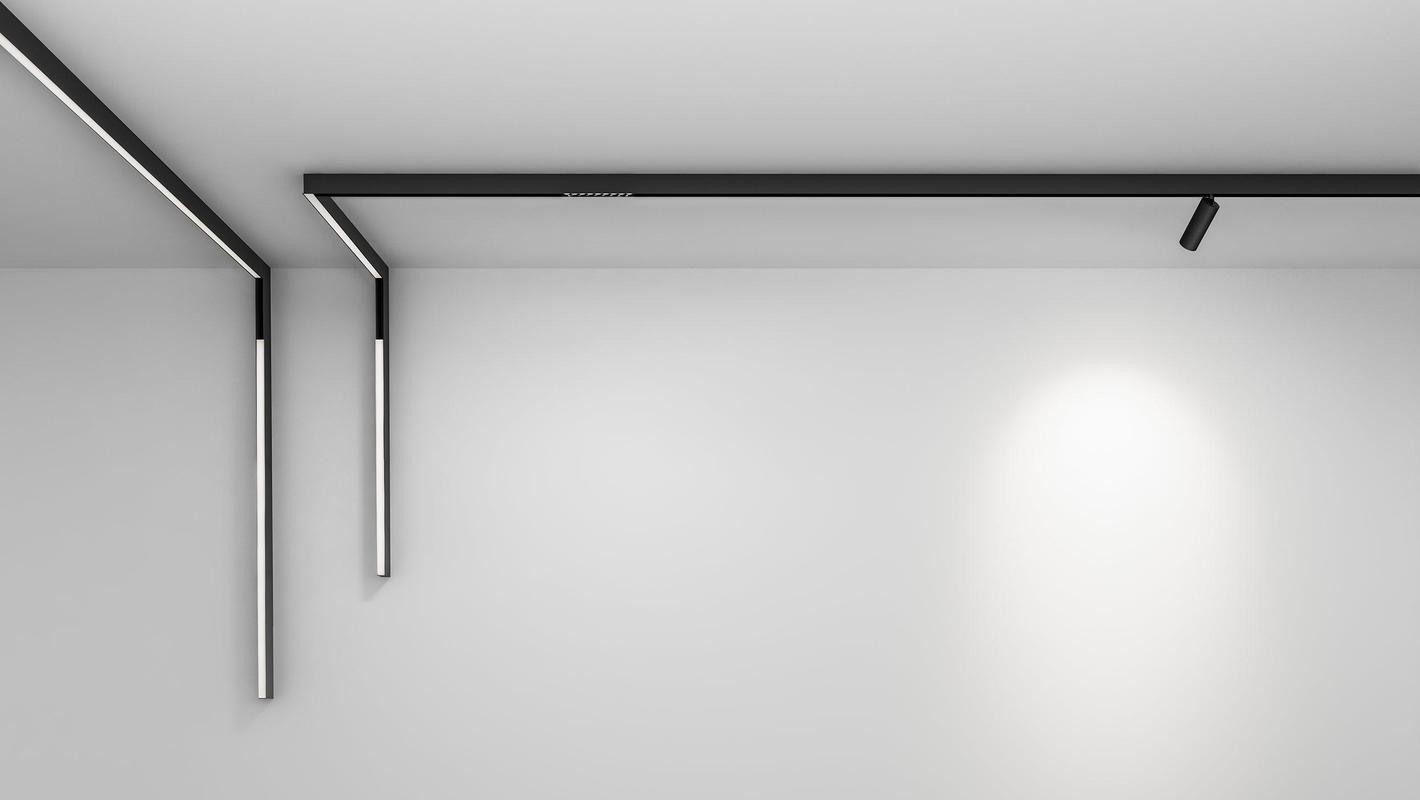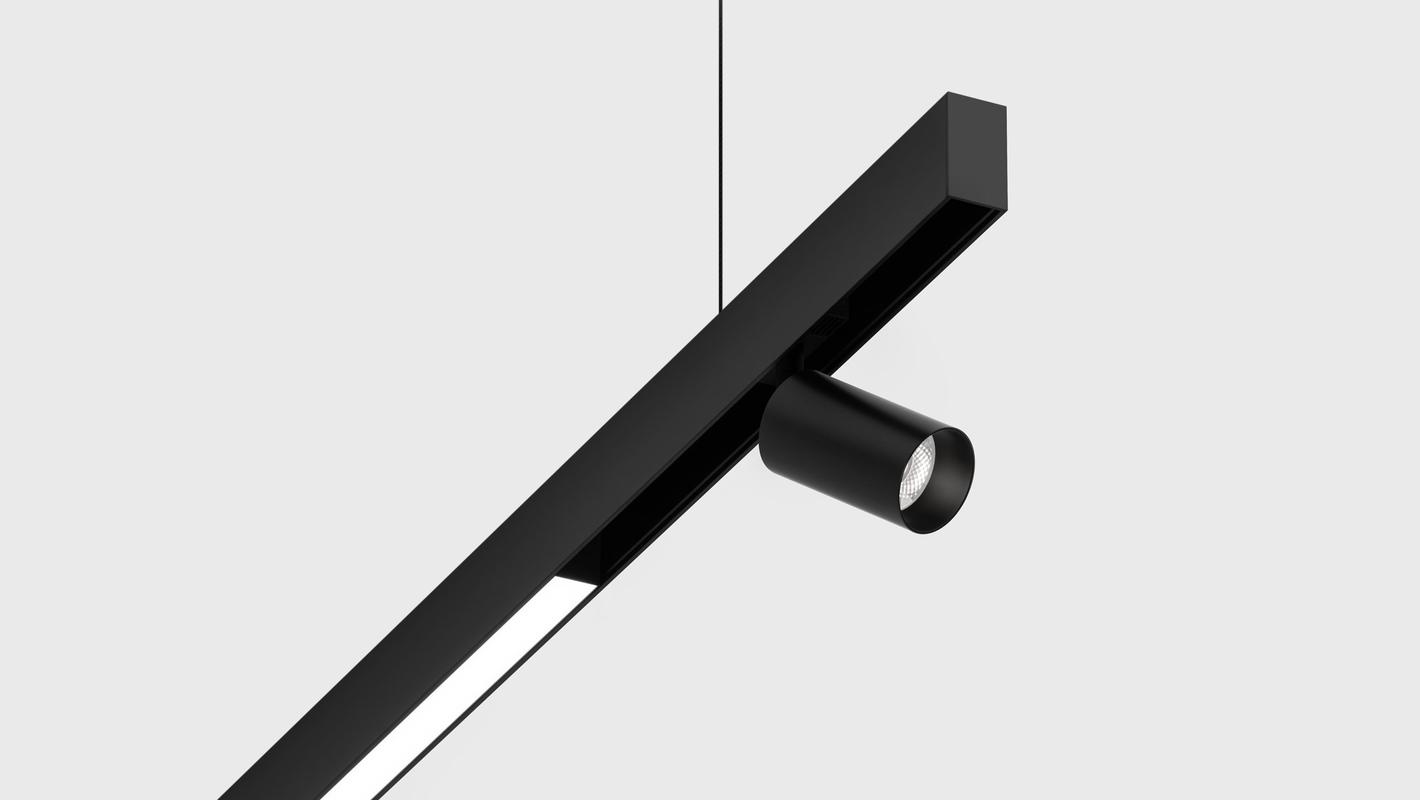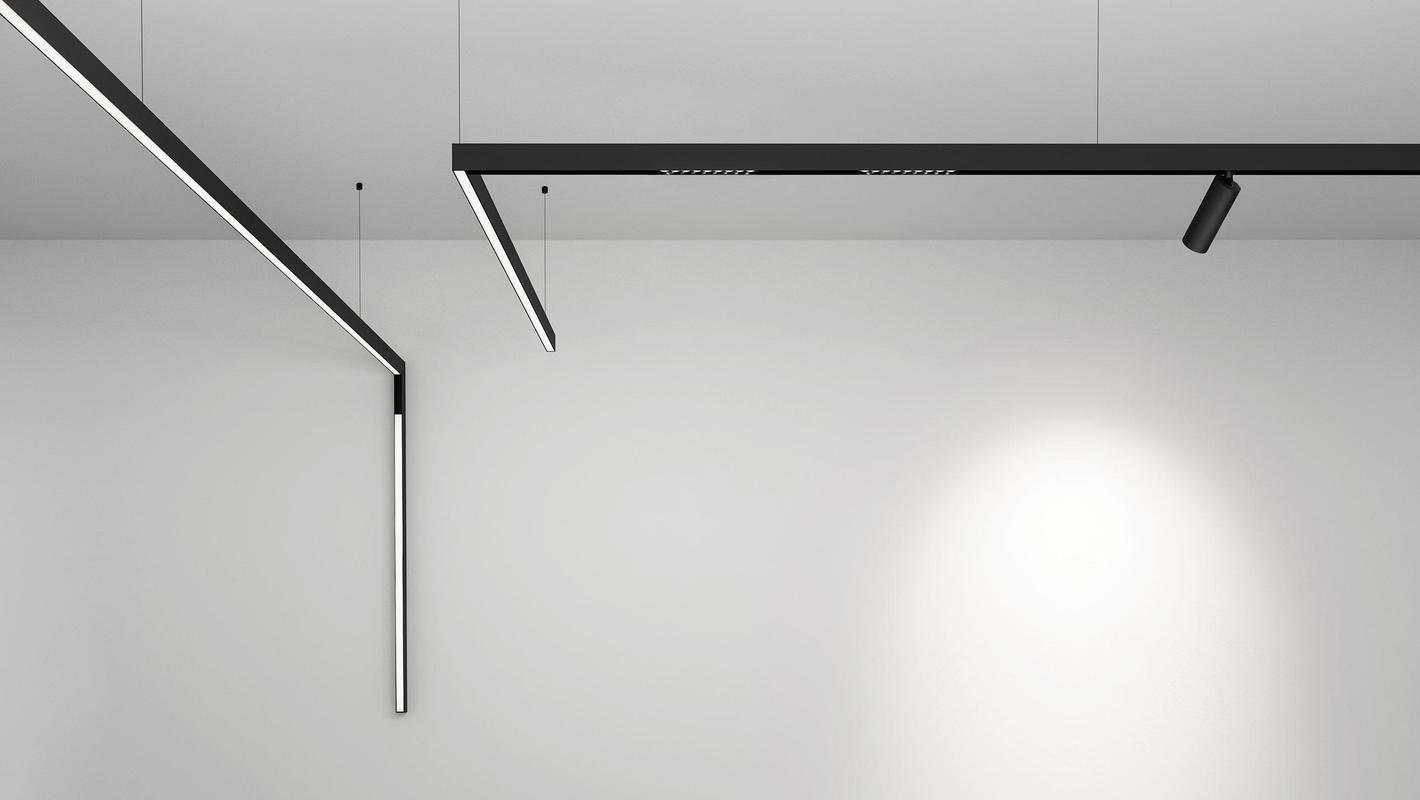 SURFACE-MOUNTED
Накладной трек устанавливается на поверхность потолка и отличается легкостью монтажа, крепится он с помощью обычных саморезов. Высота корпуса 54 мм. Специальные подвесы позволяют разместить трековую систему на определенной высоте, высота подвесов легко регулируется.
Трек подключается к сети через источник питания (поставляется отдельно). Напряжение источника питания: 48V. Предусмотрено три варианта источника питания:

- в компактном корпусе, устанавливается внутрь трека (подключение 220В);
- для установки за гипсокартонный потолок рядом с треком;
- мощный источник питания, устанавливается в электрощитовую, отличается высокой производительностью.
Каждые 20 метров трека необходимо подключить к отдельному источнику питания. Максимальная нагрузка на группу треков, подключенных к одному источнику питания, не должна превышать 400 Вт.
SURFACE-MOUNTED
Surface mounted track is easy to mount. It is installed on the ceiling surface with conventional screws. The height of the housing is 54 mm. optionally, the system can be suspended. Suspension strands and a power lead is necessary for this type of mounting (to be purchased separately).

Inside of the track there is a copper contact path. We developed a special solution to darken its color. With the solution applied, the conductive path is invisible on the ceiling even when looking directly at the track. We placed the conductive path in the central part of the Infinity track system. This allowed to devise a spring contact element. The luminaire is instantly connected to the power supply and control system.