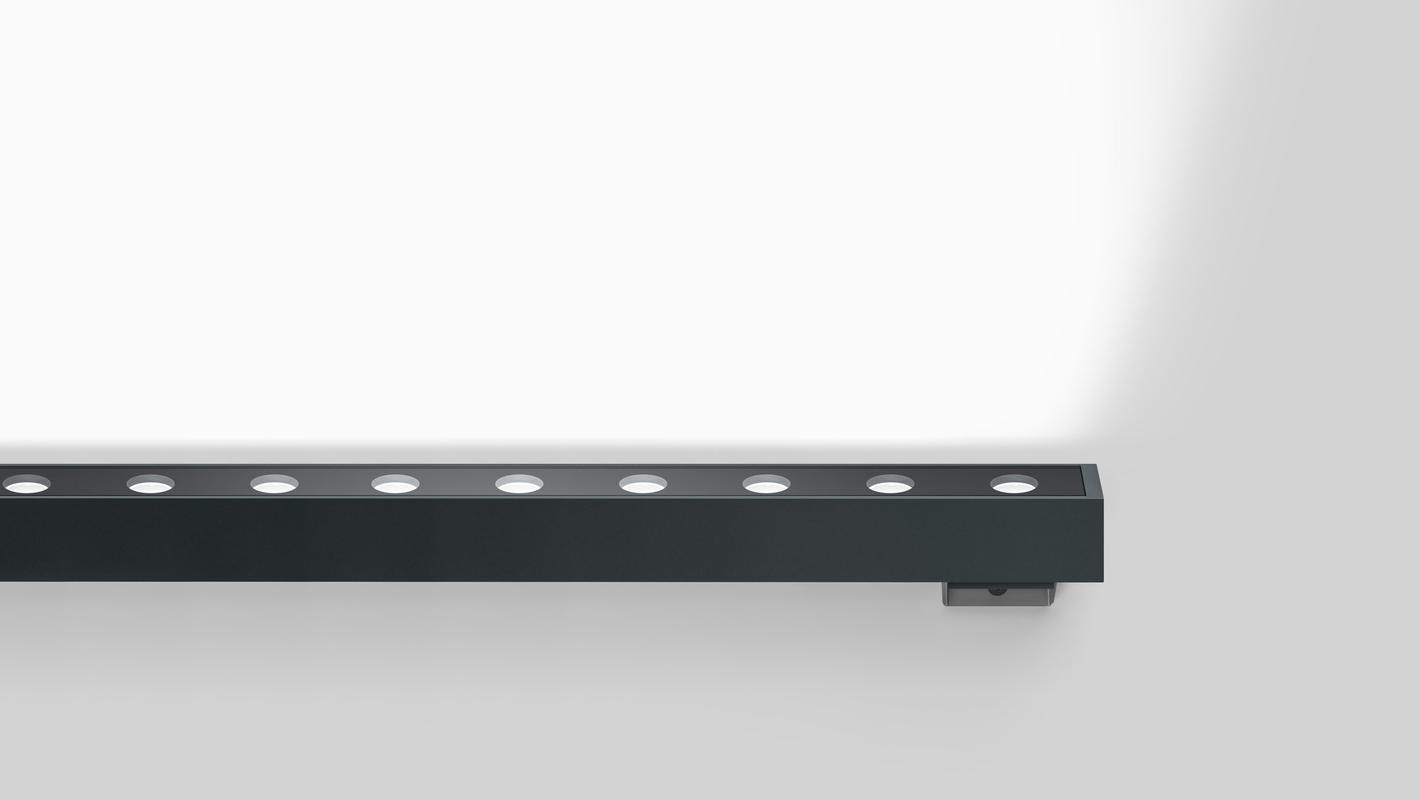 FCD LINE 48 outdoor spotloght
Предназначен для освещения фасадов зданий и архитектурных элементов. Оснащен защитным стеклом. Обладает высокой степенью защиты от проникновения влаги и пыли (IP65). Герметичный коннектор (в комплекте) позволяет соединить до 10 светильников в непрерывную линию. Благодаря поворотной конструкции свет легко направить в нужную сторону. В серии представлены светильники с подключением 24В и 48В.

Линза Super Comfort формирует равномерное освещение без ореолов и затемнений. Опционально светильник можно дополнить декоративной накладкой, которая скрывает светодиоды, исключая слепящий эффект. Дополнительные удлиненные крепления позволяют разместить светильник на расстоянии от стены, чтобы осветить верхнюю часть фасада. Короткие крепления в комплекте. Светильник с подключением 24В может диммироваться 1-10V, для этого его необходимо подключить к источнику питания, поддерживающему данную функцию (приобретается отдельно).
FCD LINE 3030 48V
The luminaire is designed for facade lighting and illumination of architectural elements. Equipped with protective glass. Highly protected against dust and water ingress (IP65). Sealed connector (provided) allows to connect up to 10 luminaires into one continuous line. Rotating design allows to easily direct the light where needed. The product line presents luminaires with 24V and 48V connection. Super Comfort lens creates even lighting without halo or dark spots.

Luminaire with 24V connection is 1-10V dimmable; for this, it has to be connected to a dimmable power source (to be purchased separately). A decorative cover can be added to the luminaire to hide LEDs and eliminate glare effect. Additional elongated fastenings allow to place the luminaire at a distance form the wall to illuminate the top of the facade. Short fastenings are provided.