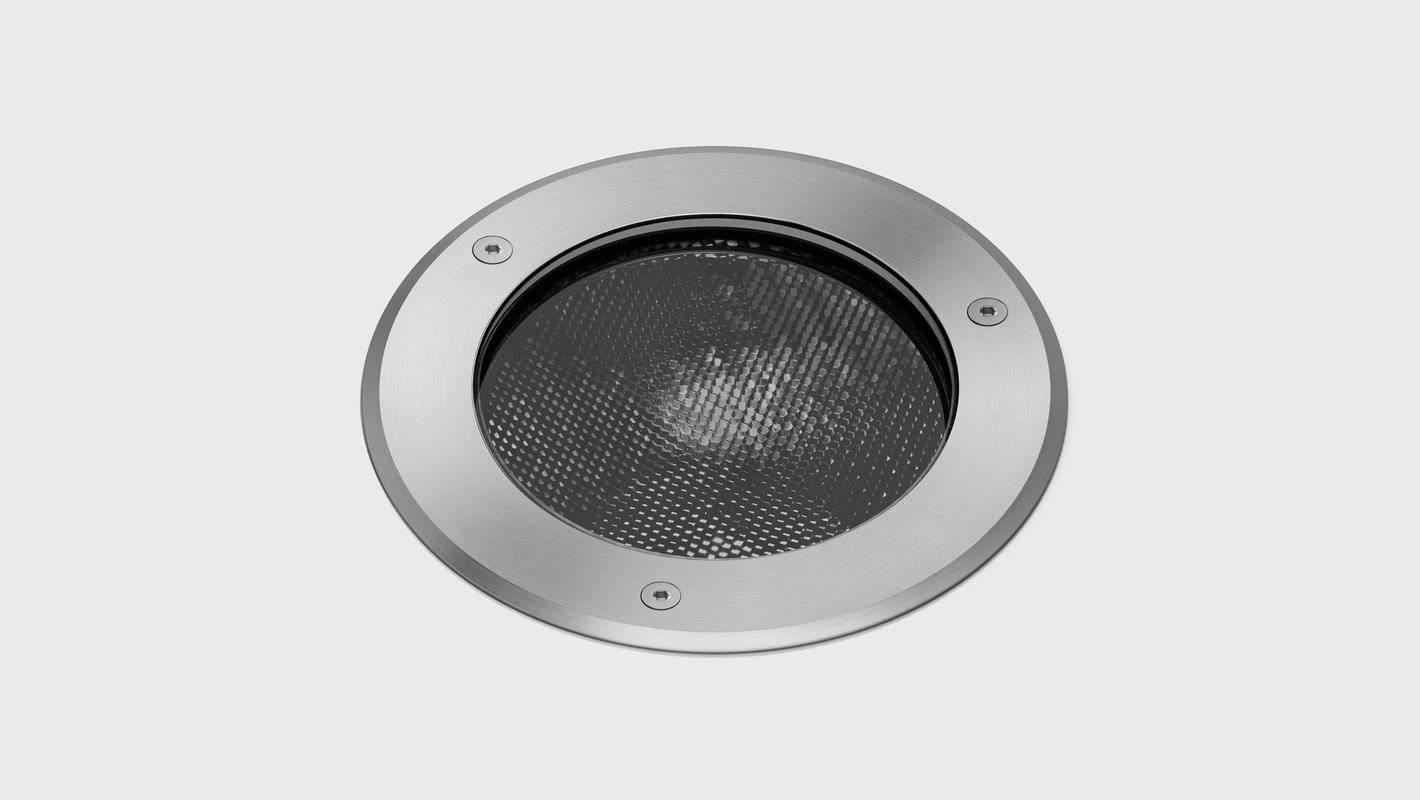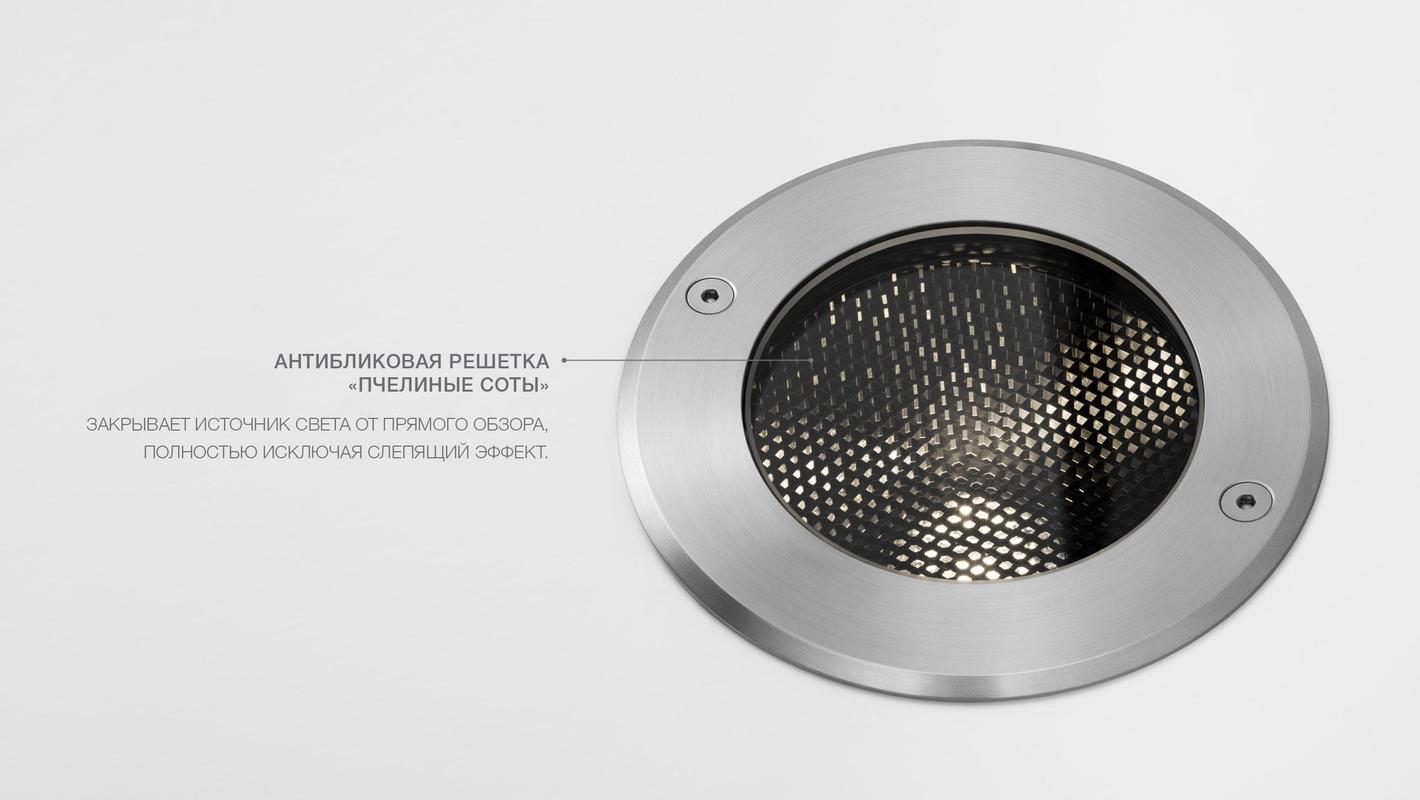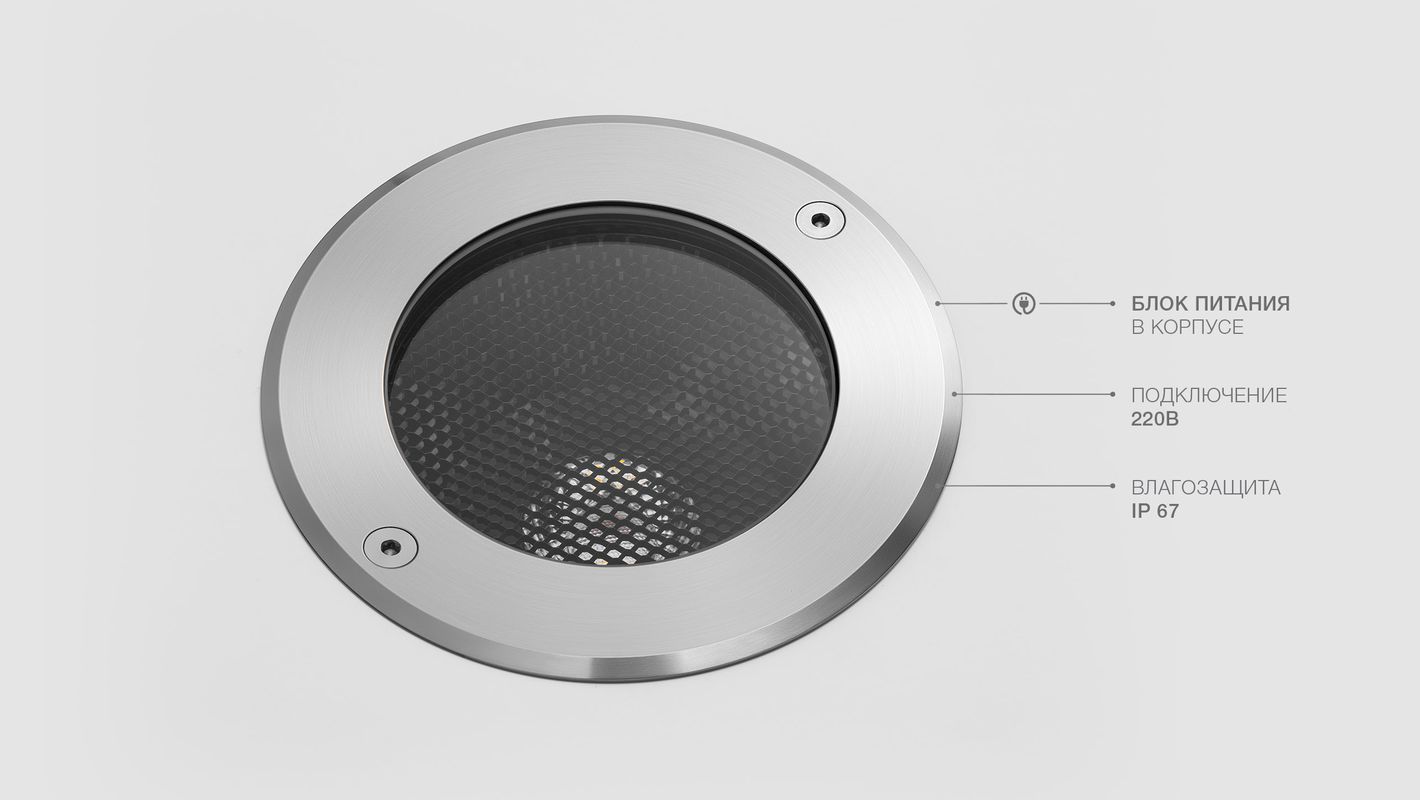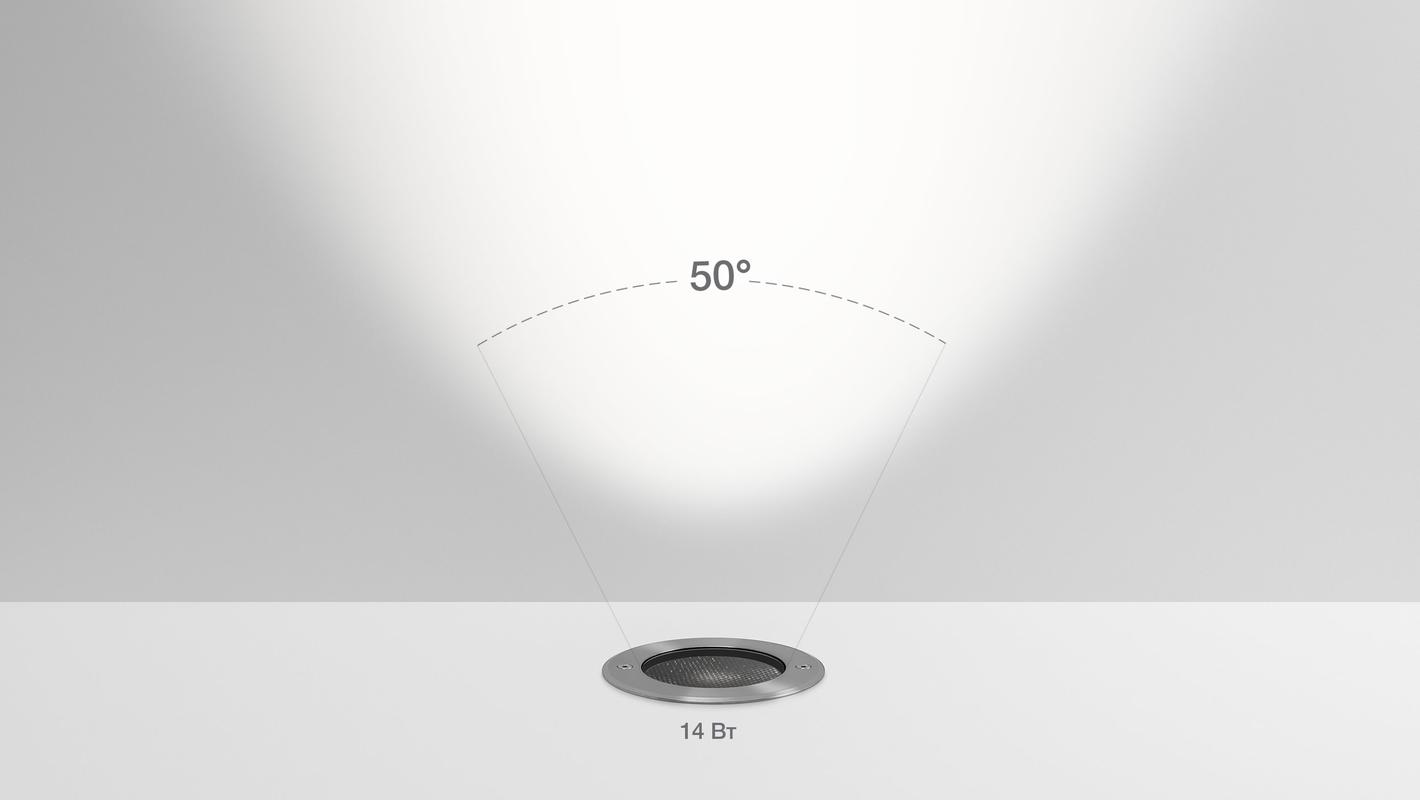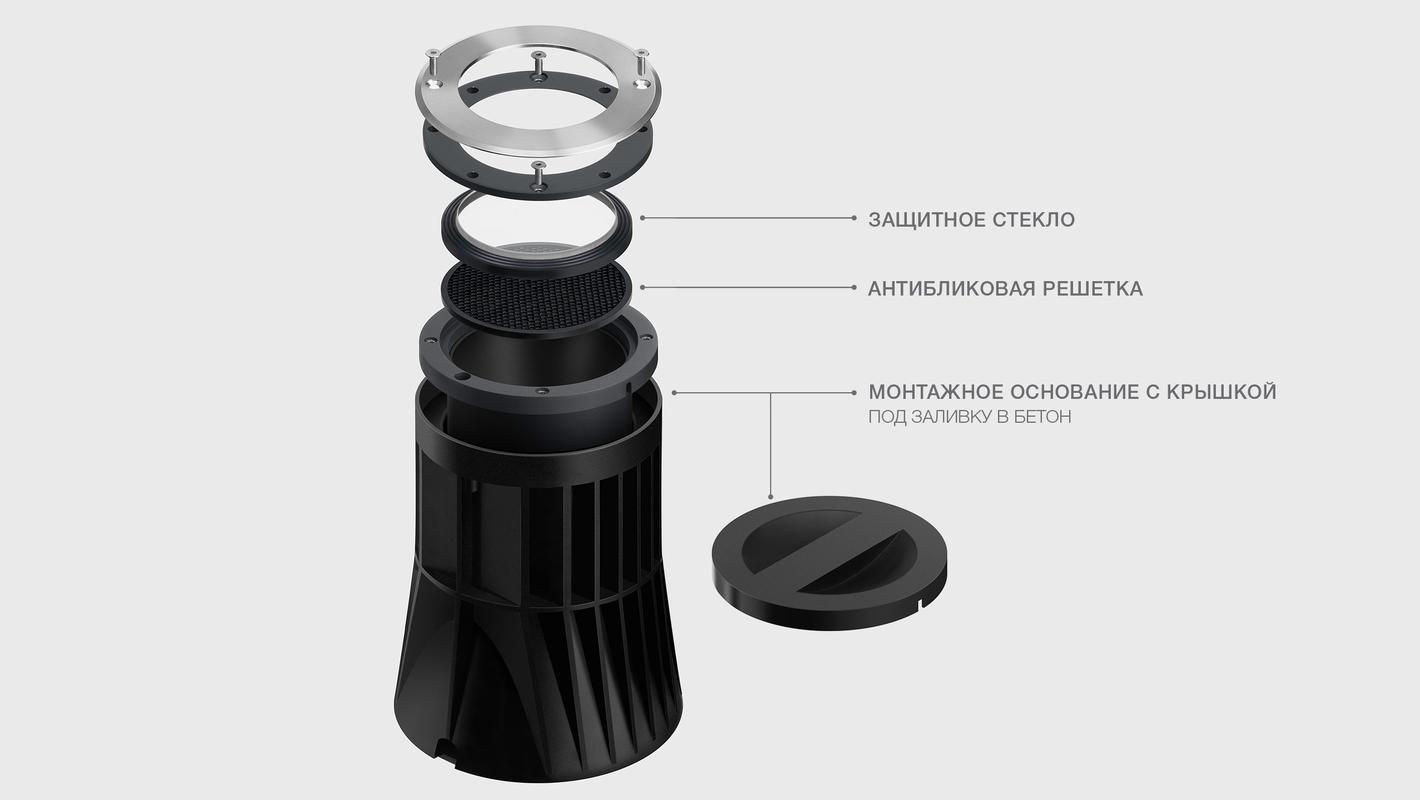 LIGHT SPOT UP26 outdoor floor-mounted luminaire
Корпус из нержавеющей стали, высокая степень защиты от влаги и пыли (IP67). Подключаются к сети 48В. Светильник устанавливается в пол и выдерживает нагрузку до 1000 кг. В комплекте монтажный стакан для установки в бетон.
LIGHT UP SPOT 26
Stainless steel housing, high IP67 protection against dust and water ingress. Connected to 220V mains. Super Comfort lens provides homogenous luminaire without halos and dark spots.

The luminaire is equipped with anti-glare honeycomb screen that conceals the light source from direct view, thus eliminating glare. The luminaire is installed into the floor and can support up to 1000 kg. Mounting box for installation into concrete is in the kit.