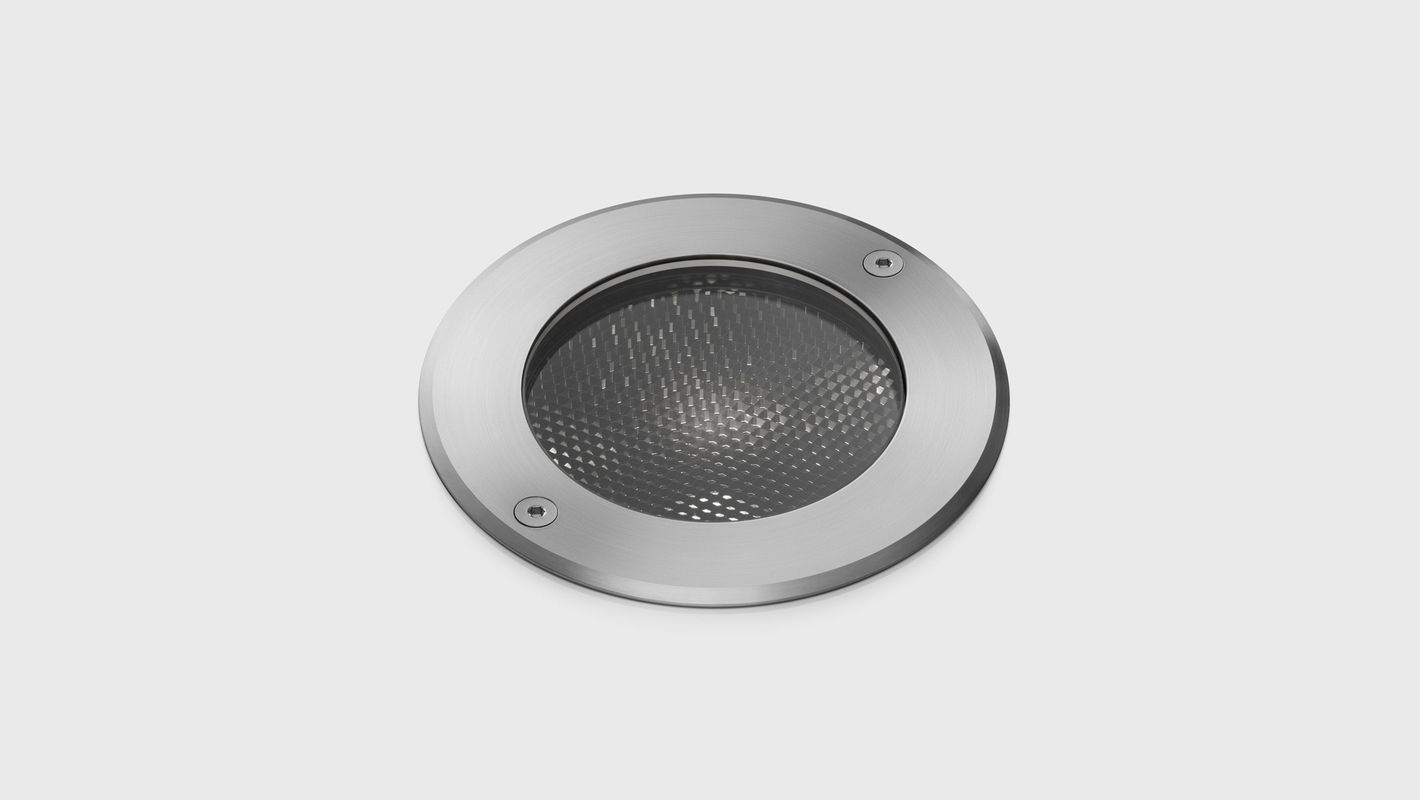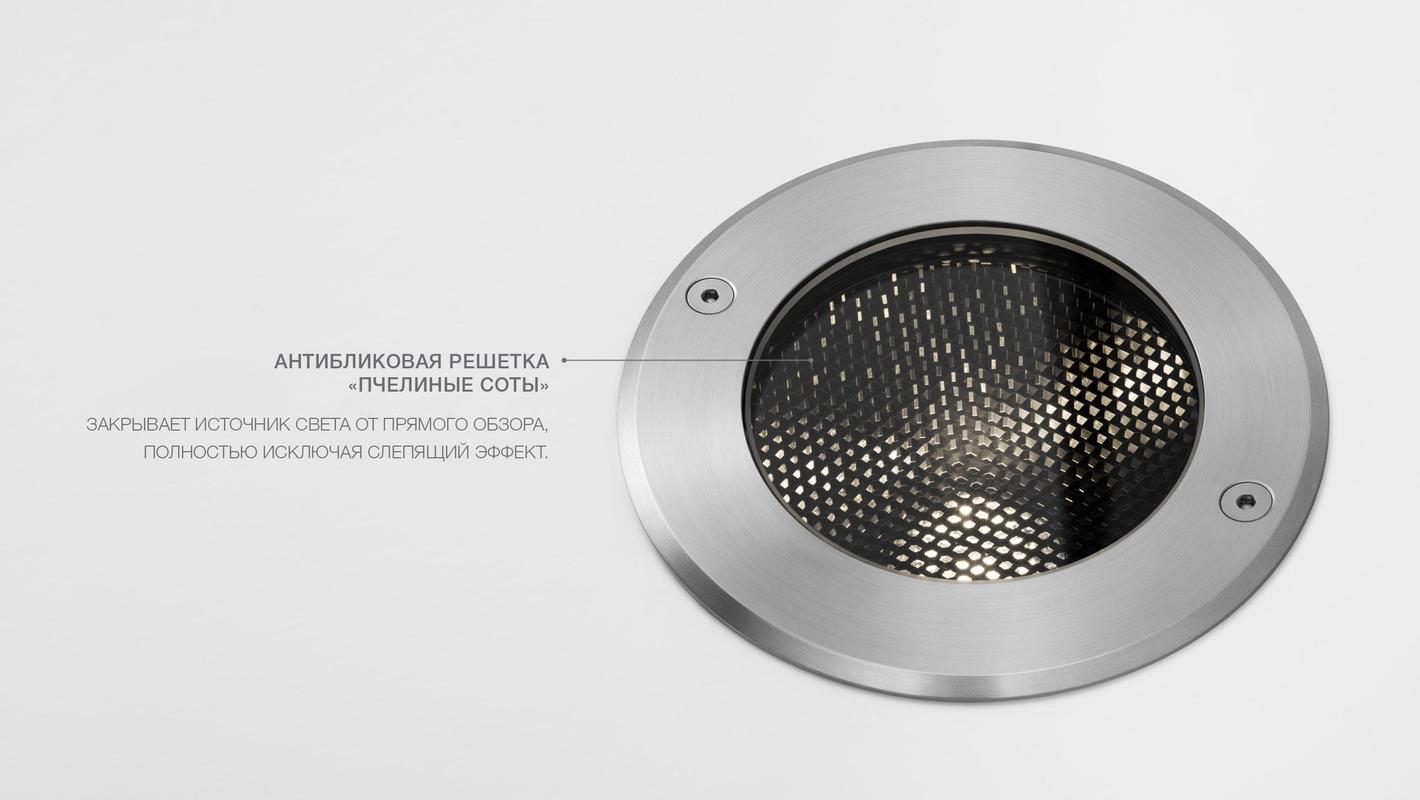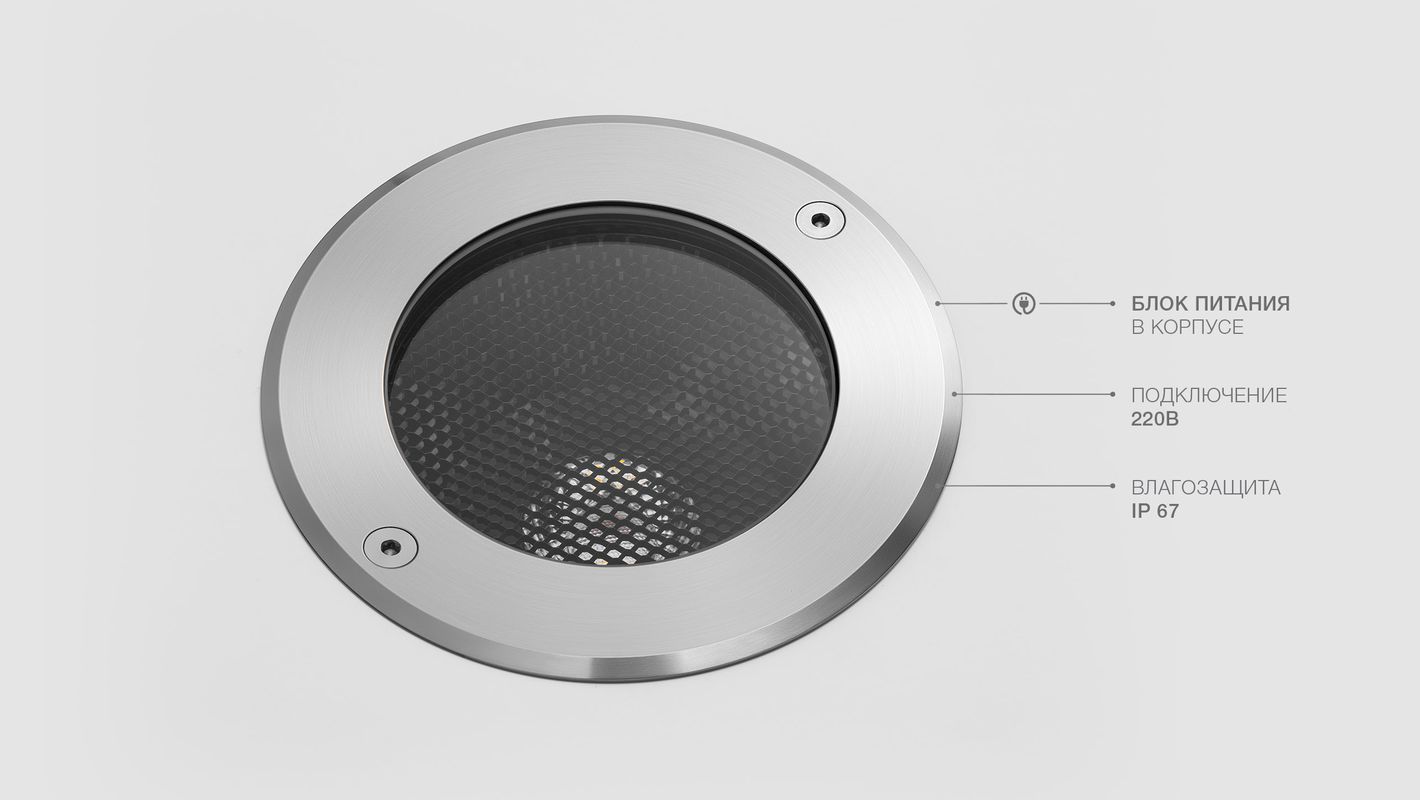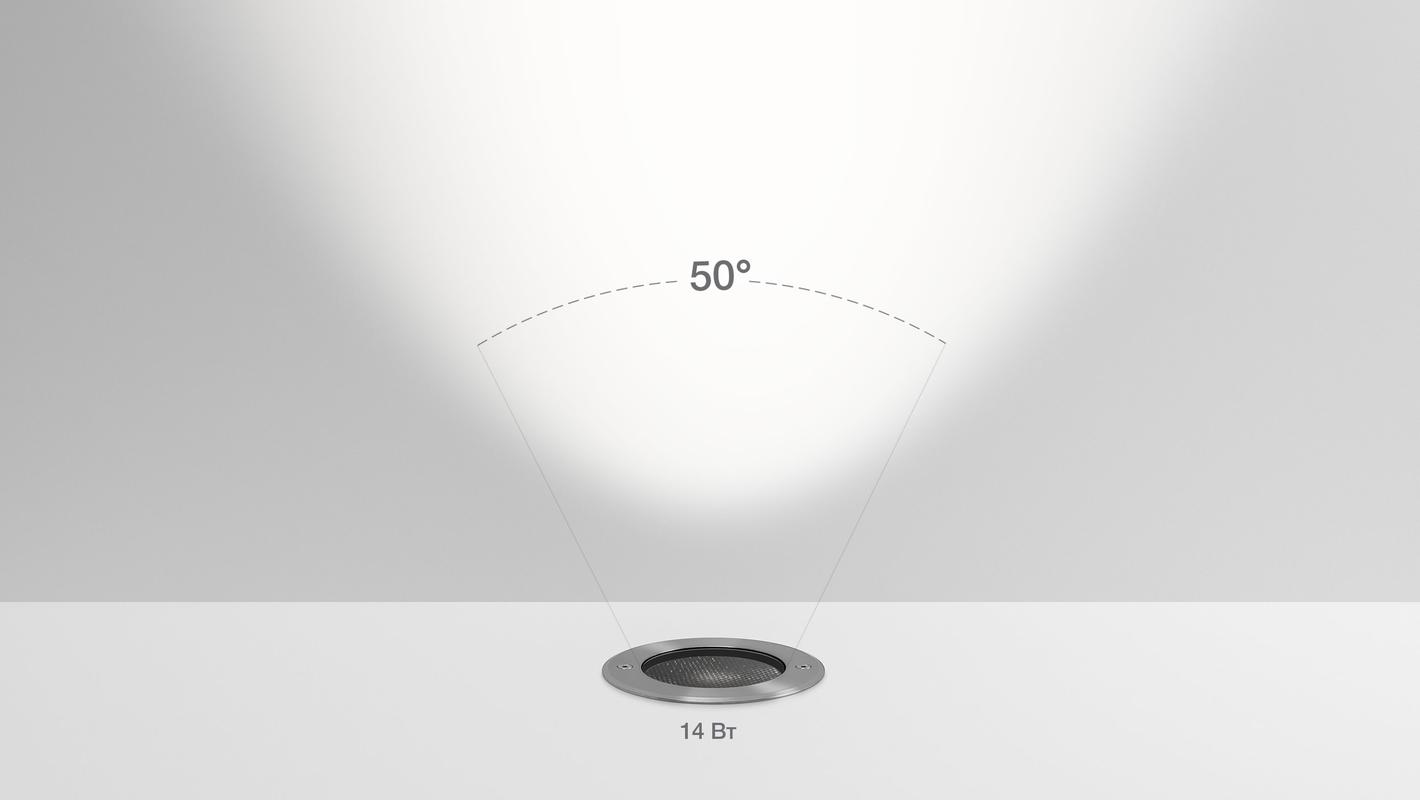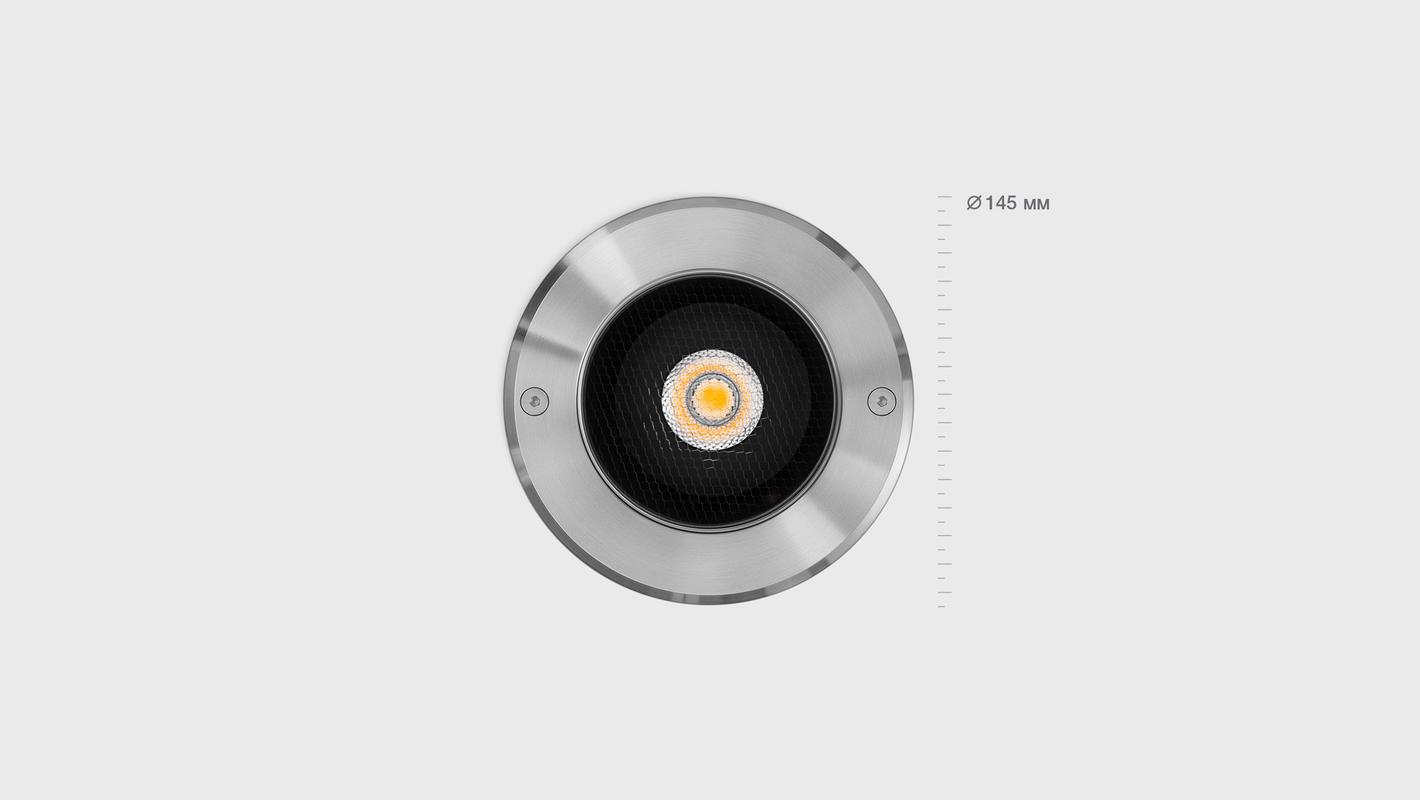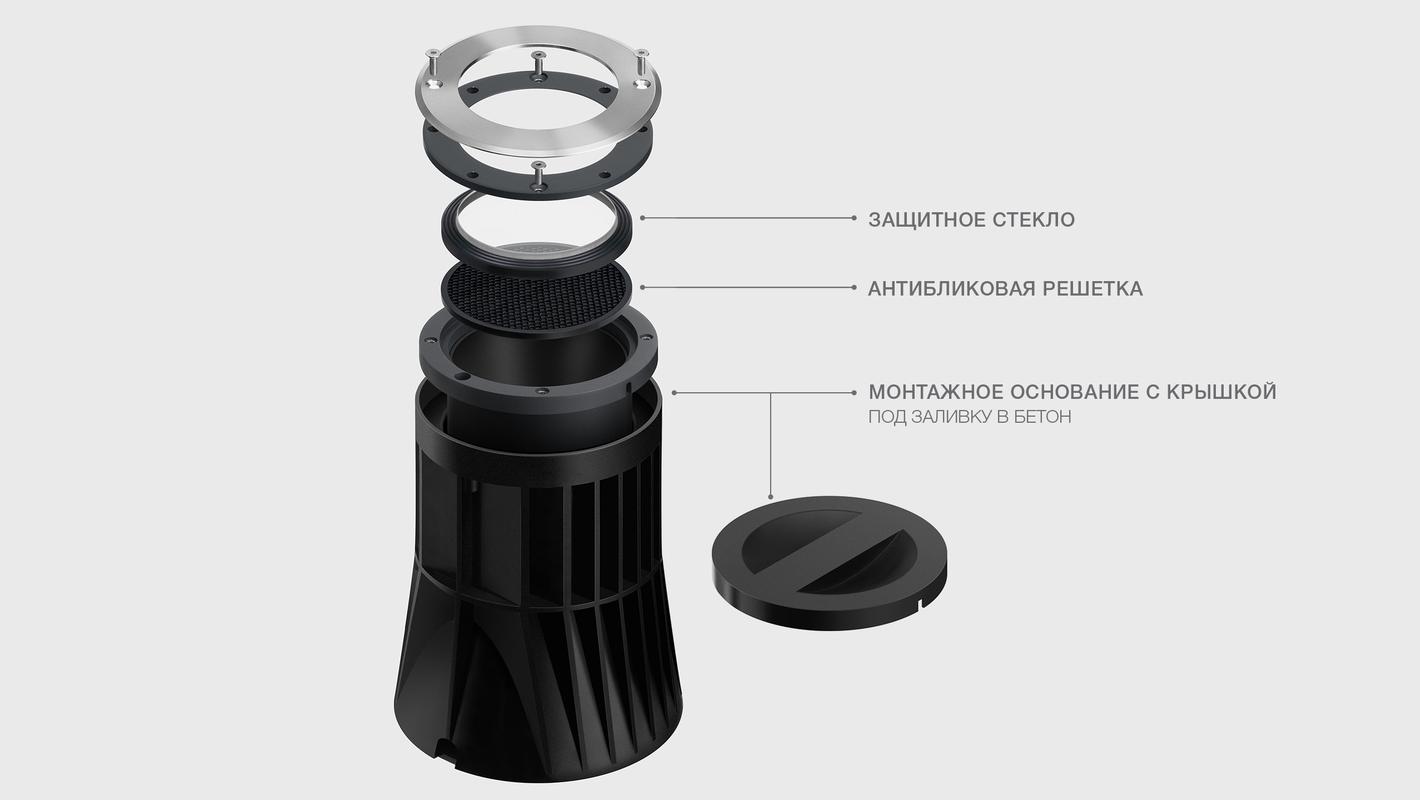 LIGHT SPOT UP14 outdoor floor-mounted luminaire
Герметичный светильник для установки в бетонный пол. Обладает высокой степенью защиты от влаги и пыли IP67. Антибликовая решетка закрывает источник света от прямого обзора, полностью исключая слепящий эффект. Средний угол света 50°. Выполнен из нержавеющей стали. Подключение 220В. Блок питания встроен в корпус. Диаметр 145 мм. Мощность 14Вт.

Установка: Сделайте в бетоне отверстие диаметром 170 мм и высотой 200 мм. Поместите монтажное основания с крышкой и залейте полые области бетоном, снимите крышку. Сверху зафиксируйте защитное стекло антибликовую решетку и рамку.
LIGHT UP SPOT 14
Stainless steel housing, high IP67 protection against dust and water ingress. Connected to 220V mains. Super Comfort lens provides homogenous luminaire without halos and dark spots.

The luminaire is equipped with anti-glare honeycomb screen that conceals the light source from direct view, this eliminating glare. The luminaire is installed into the floor and can support up to 1000 kg. Mounting box for installation into concrete is in the kit.