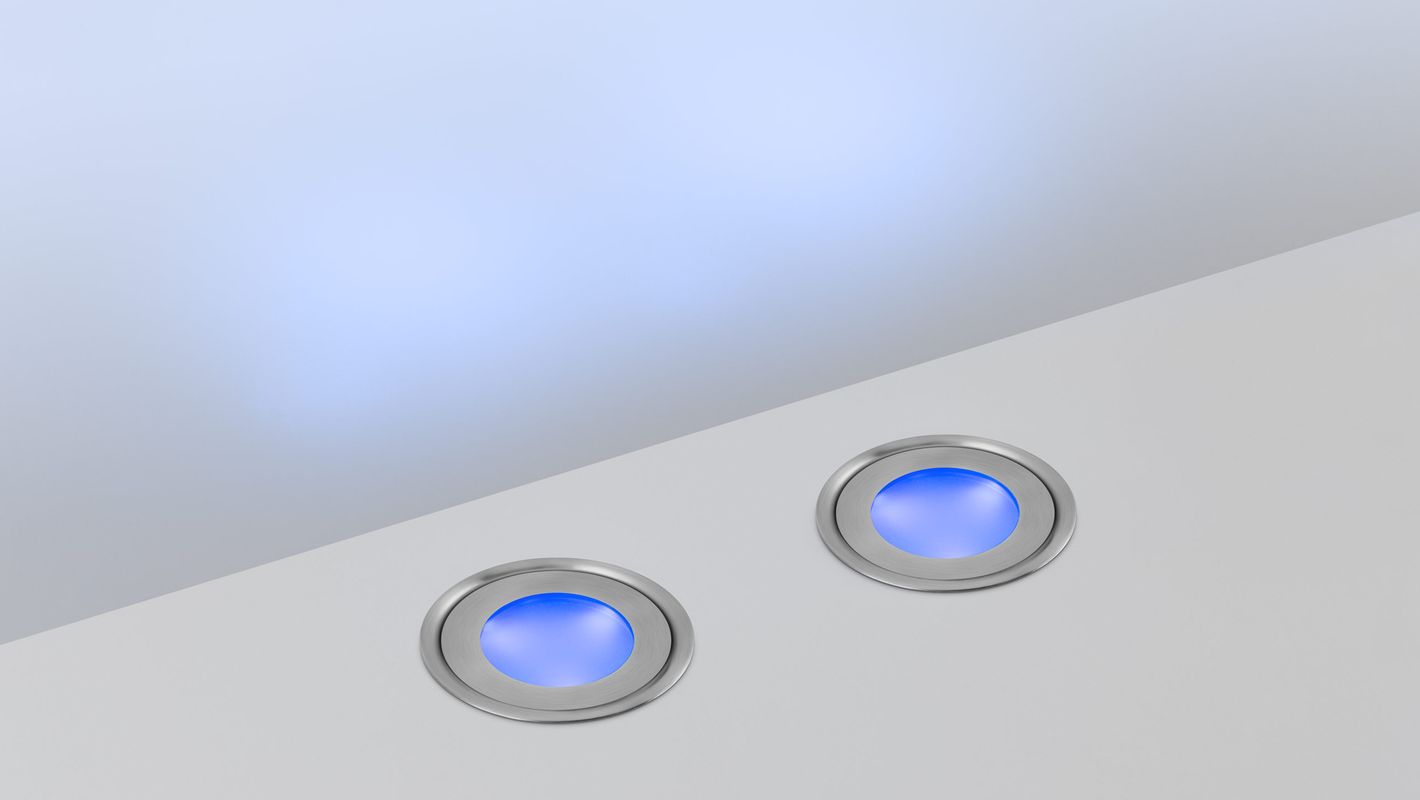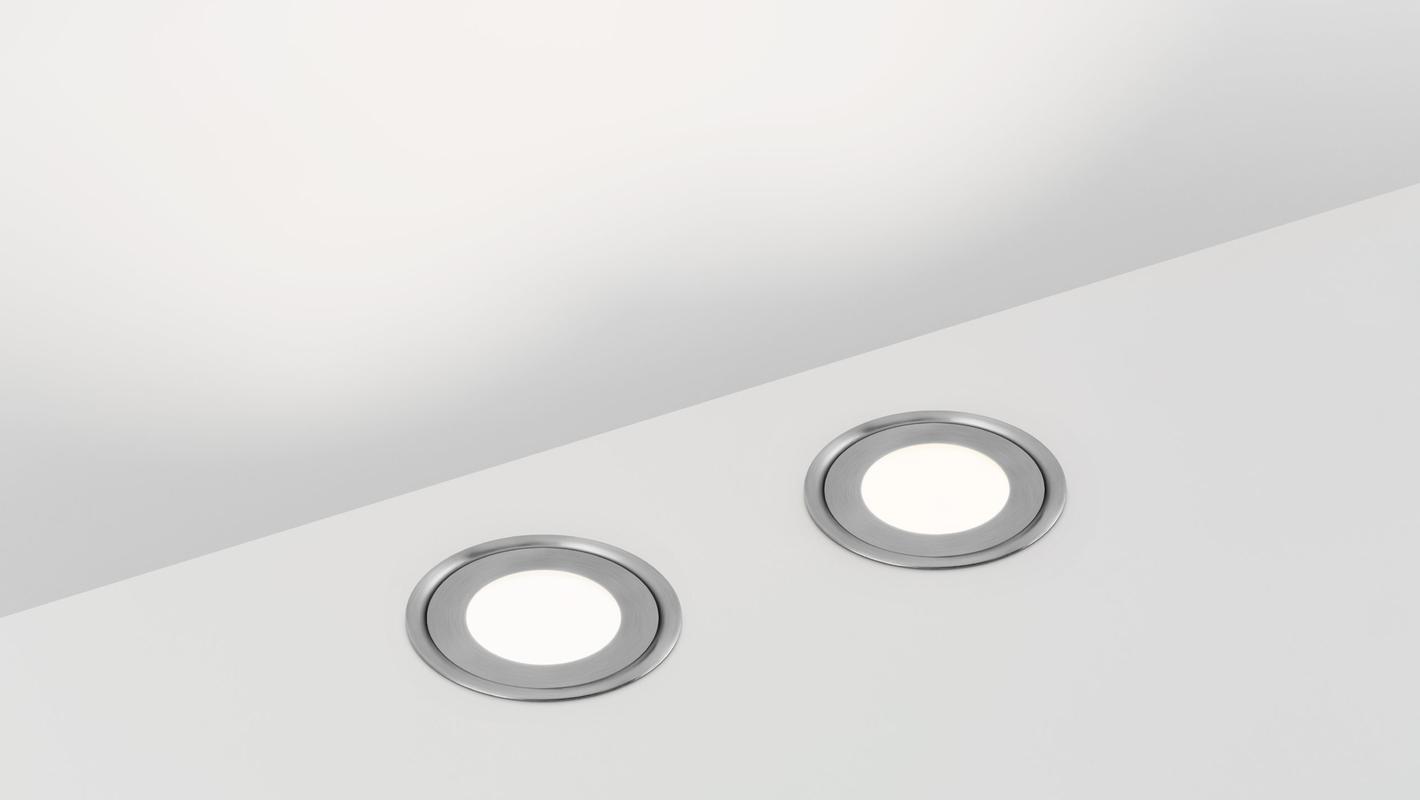 FLOOR R outdoor floor-mounted luminaire
Серия миниатюрных светильников для установки в стены. Высокая степень защиты от влаги и пыли IP54. Основные преимущества: минимальная глубина встройки (9 мм), низкое потребление электроэнергии, безопасное напряжение и малый нагрев (менее 35°C). Возможна установка в пол. Стальная конструкция выдерживает нагрузки до 300 кг.
LIGHT UP SLIM
A series of miniature luminaires for installation into floors or walls. Highly protected against dust and water ingress, meeting IP54 requirements. Minimum installation depth is 9 mm. Low energy consumption, safe low voltage. Low heat emission (less than 35°C). Steel design bears loads of up to 300 kg.