1 / 3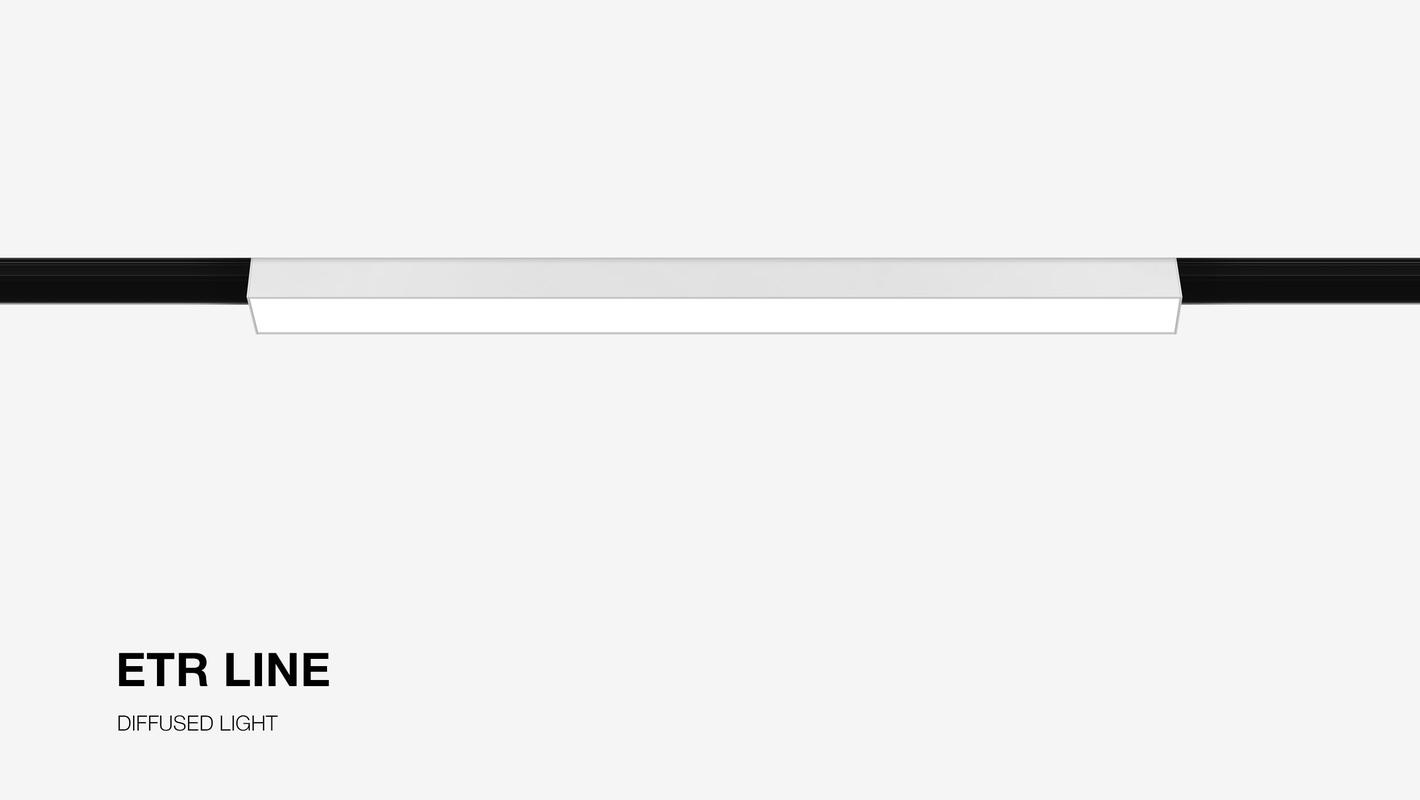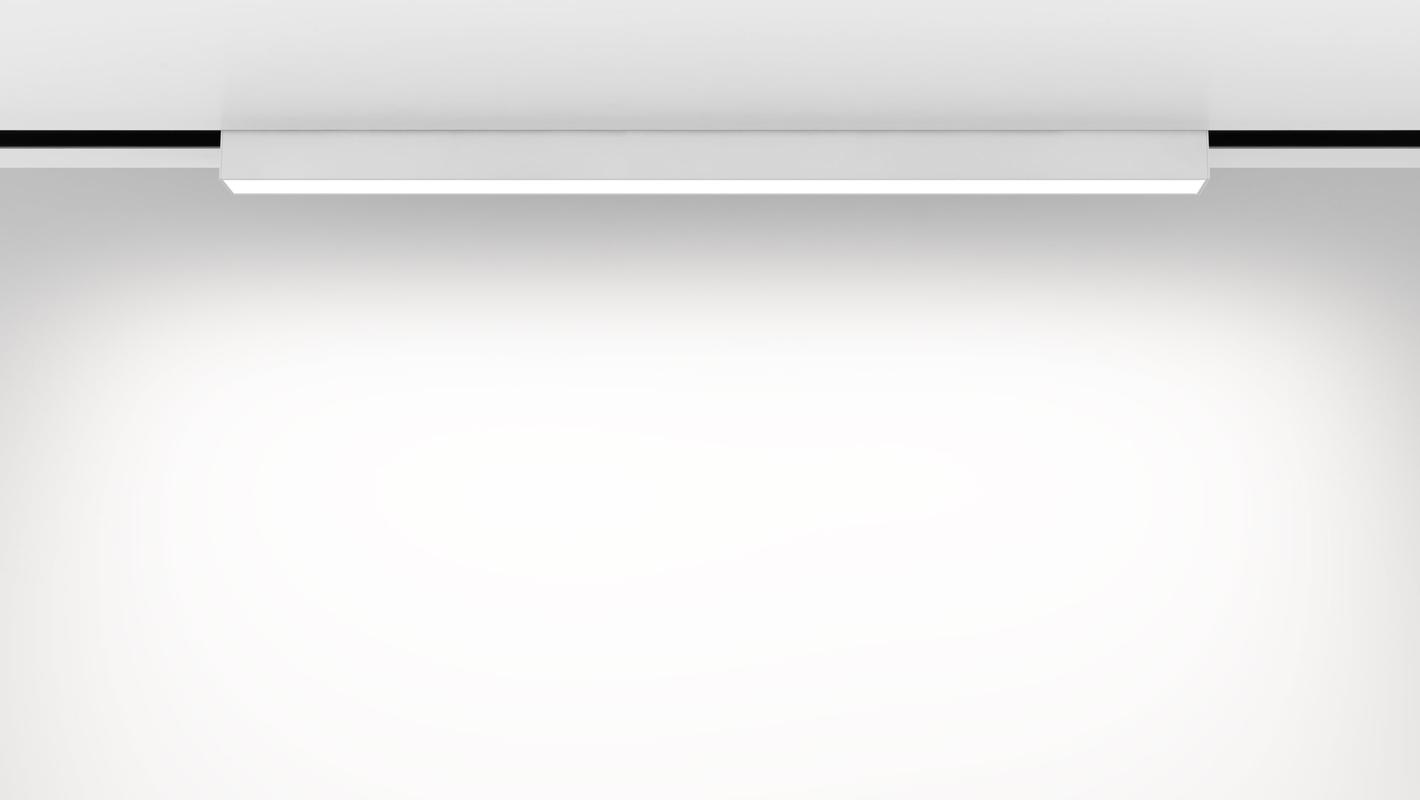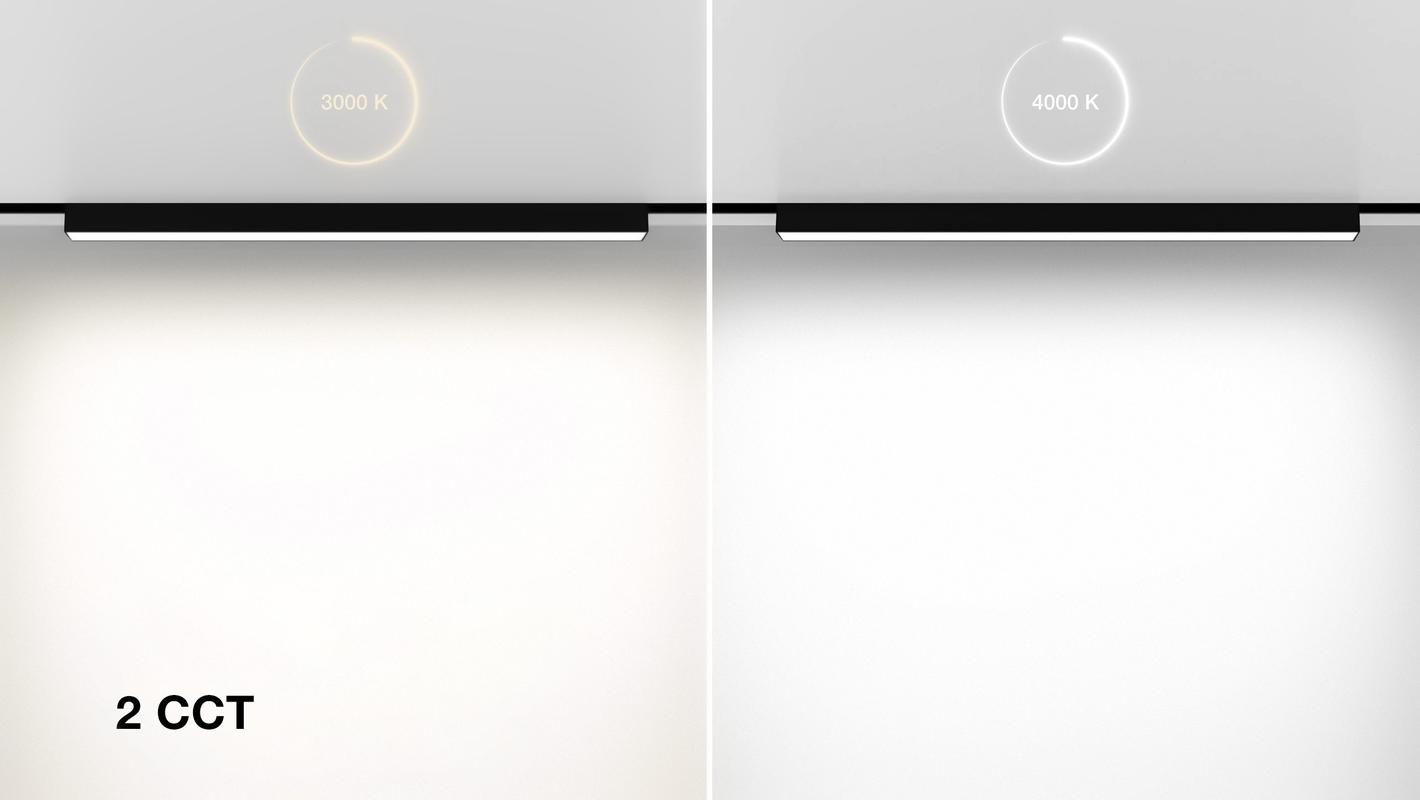 ETR LINE recessed ceiling luminaire
Линейные трековые светильники. Можно размещать по одному или создавать непрерывную линию света. Отличаются высокой яркостью. Светильник с матовым рассеивателем обеспечивает зрительный комфорт. Модели с линзами формируют мощный световой поток. Источники света, утопленные в корпус, исключают слепящий эффект.

В наличии светильники длиной 563 мм и 1123 мм. Корпус выполнен из алюминия, покрытого гладкой матовой краской. Два цвета на выбор: белый (RAL 9016) или черный (RAL 9005).

Трек подключается напрямую к сети 220V. Трехфазная система позволяет разделить светильники на три независимые группы включения/выключения. Место крепления светильника на треке скрыто от глаз. Светильники легко передвигаются.
ETR LINE
Linear fixtures for EUROTRAK track system. 563 mm и 1123 mm long luminaires are available. The housing is made of aluminum coated with smooth matte paint. Matte diffuser provides high level of visual comfort. You can place them individually or create a continuous line of light. The fixtures are exceptionally bright.

The system stands out for its effortless mounting with direct connection to 220V electrical mains. Three-phase system allows to divide the fixtures into three independent groups and to turn the groups on and off independently.