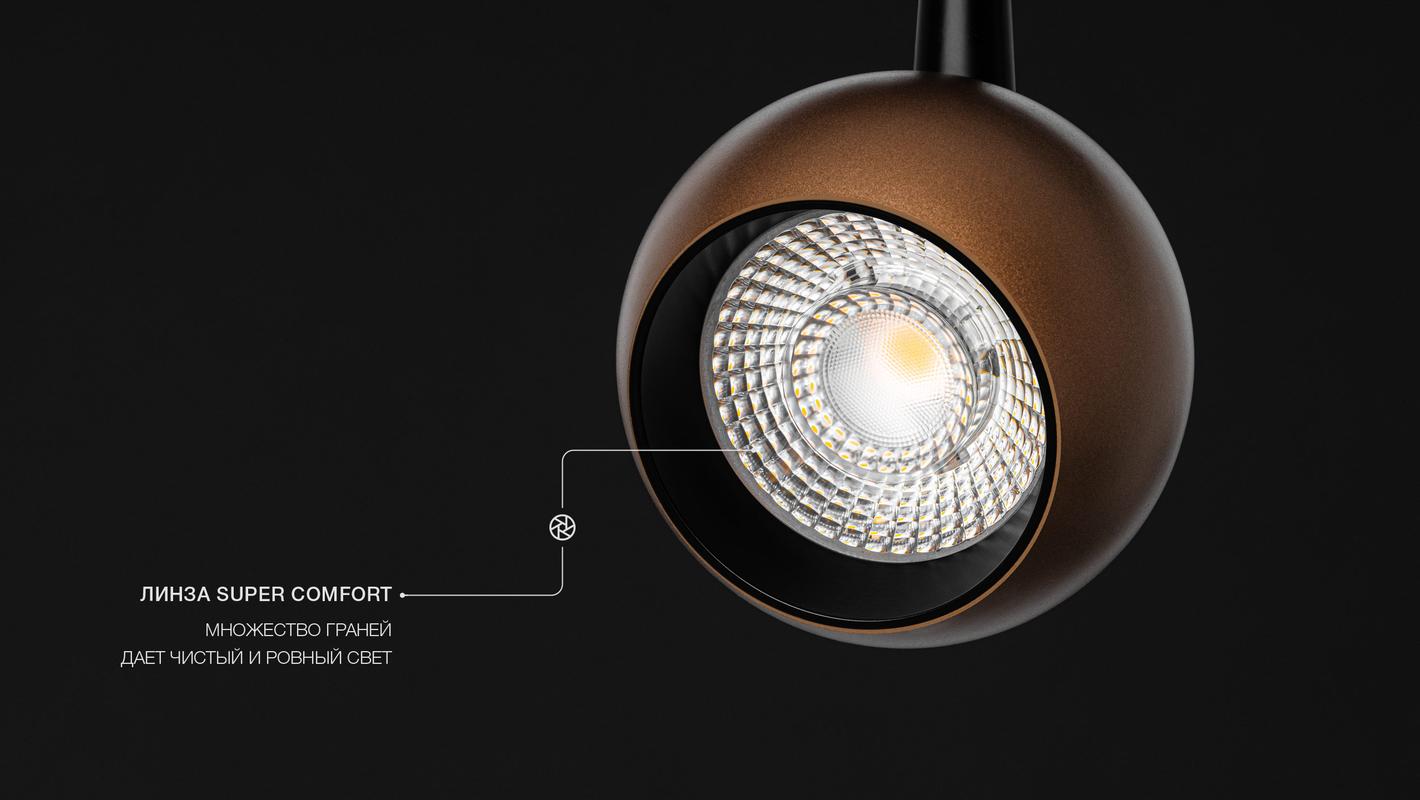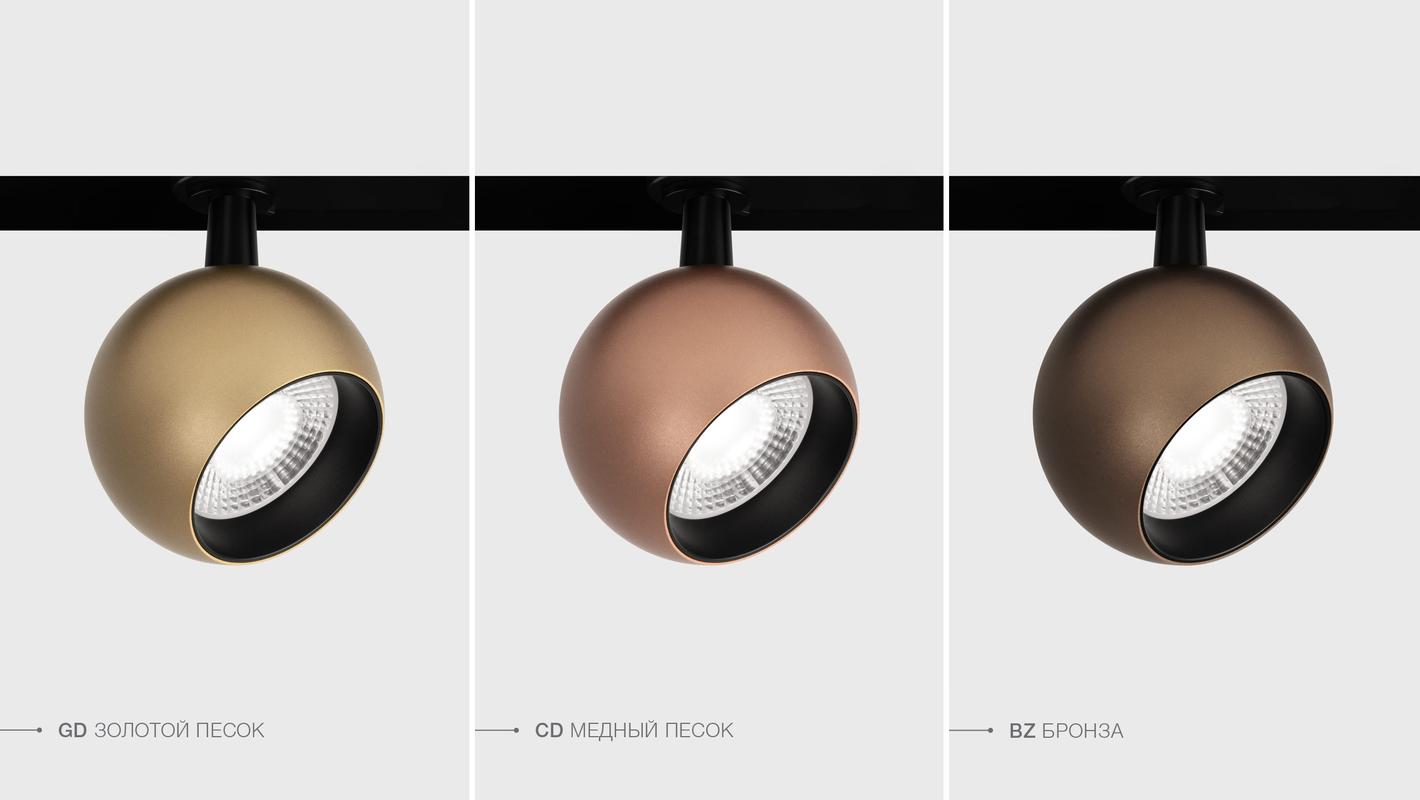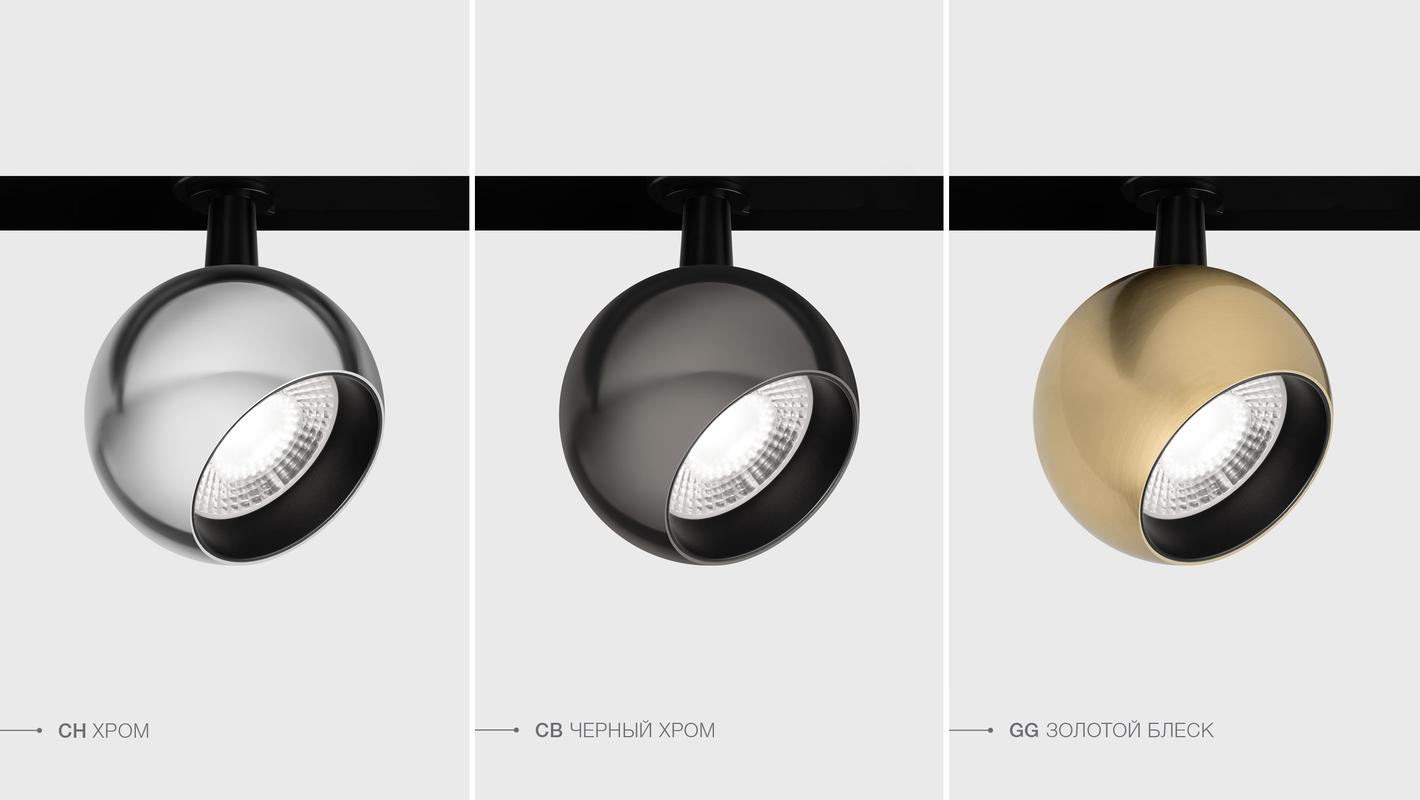 ETR SHAR recessed ceiling luminaire
В модели использованы светодиоды нового поколения с функцией диммирования Dim to Warm (DTW). Изменяют цветовую температуру: от 3000K при яркости 100% до 1800K при 5%. Светильники сохраняют однородность цвета при диммировании благодаря специальной линзе. Угол света широкий 60°. Мощность 12 Вт. Светильник оснащен двумя точками поворота, что позволяет направить свет в нужную сторону.

Светильник в форме шара выполнен из алюминия. Представлен в 8 цветах: черный, белый, золотой и медный песок, золотой блеск, бронза, хром и черный хром. Eurotrack отличается легкостью монтажа: трек подключается напрямую к сети 220V. Трехфазная система позволяет разделить светильники на три независимые группы, включать/выключать группы по отдельности.
ETR SHAR GOLD
A luminaire for EUROTRACK track system. Wide 60° light angle. Track light fixture has two rotation points, which allows to direct the light where needed. This model is equipped with new generation LEDs with Dim to Warm (DTW) feature. They can change color temperature: from 3000K at 100% brightness to 1800K at 5%. The luminaires preserve the smoothness of the light while dimming because of a custom lens. Available in six colors: golden and copper sand, golden shimmer, bronze, chrome and black chrome.

The luminaire comes with a power source that is DIM220 dimmable. Bluetooth controller that allows controlling lighting through a smartphone is available. The track is easy to mount as it is connected to the 220V electrical mains directly. Three-phase system allows to divide the fixtures into three independent groups and to turn the groups on and off independently.