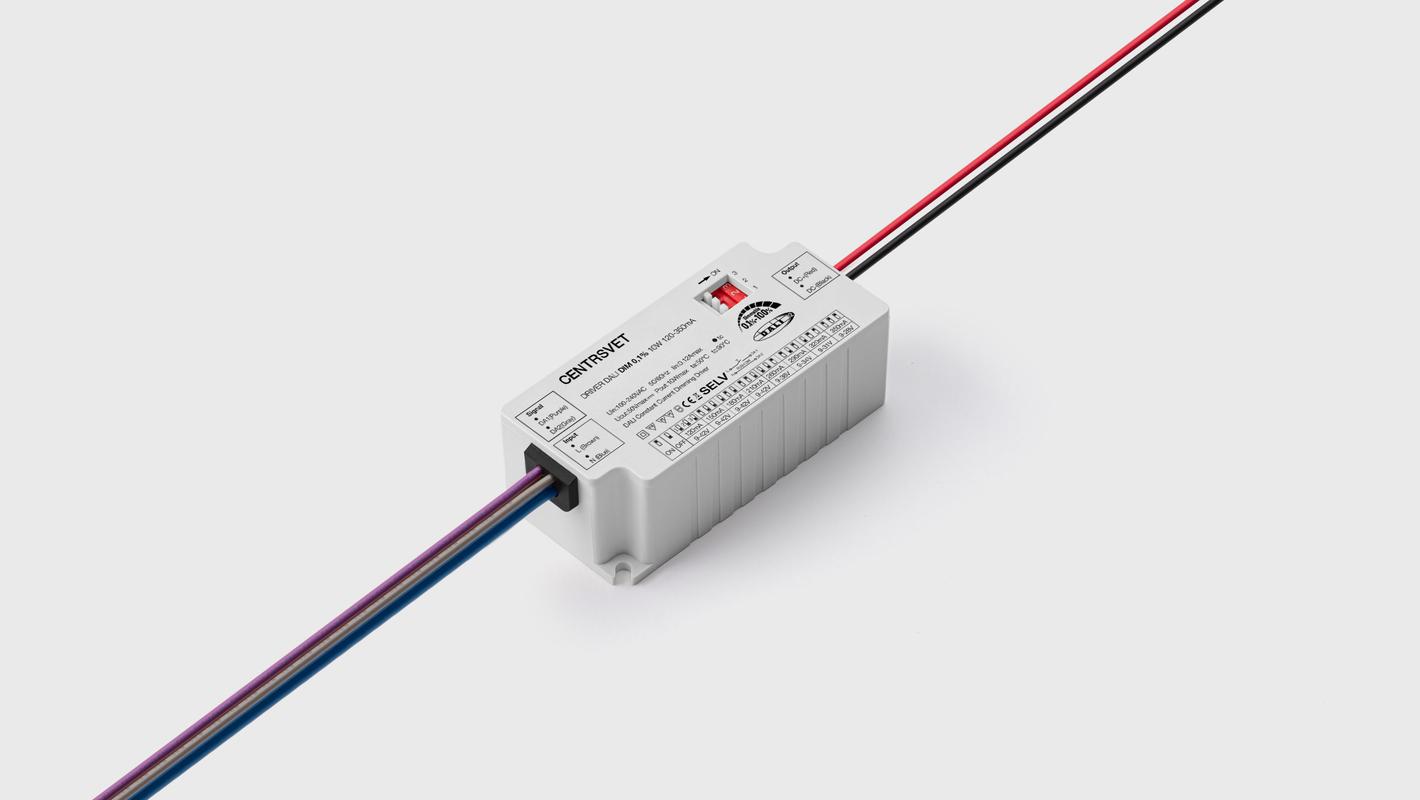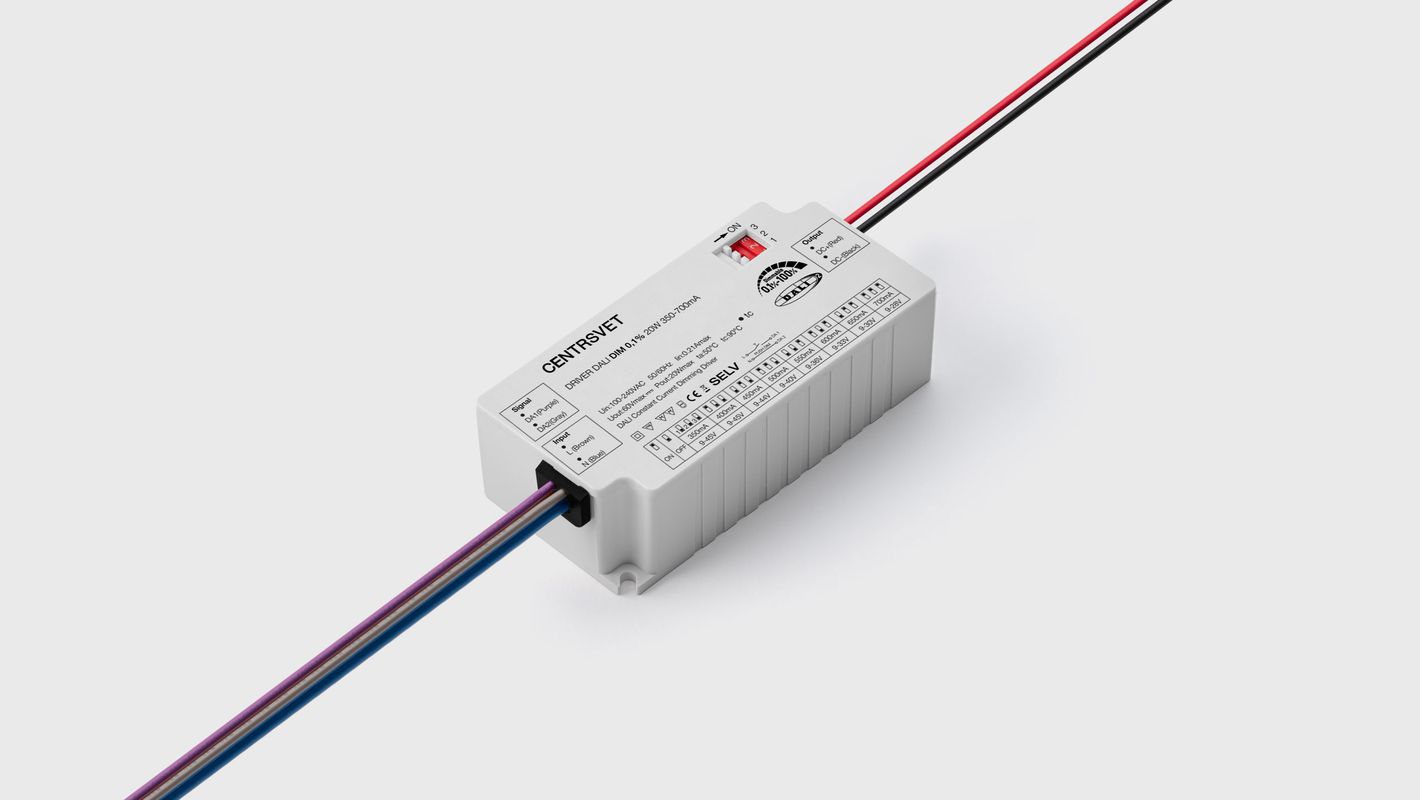 CENTRSVET DIM 0,1%
DIM DALI 0,1%
LED drivers provide an efficient solution for any space. Compared to conventional drivers, they provide gradual, constant dimming without any noticeable brightness fluctuations.

Switching off is unnoticeable, without any flares thanks to DIM 0,1% feature.

Advantages:
• Beautiful, gradual dimming to 0,1% without flicker
• The effect of soft light of an incandescent lamp while transitioning from being switched off to 0,1%, and vice versa.

Perfect for environments where high-quality lighting is required, for example restaurants, theatres, convention halls, as well as for comfortable lighting in residential interiors.