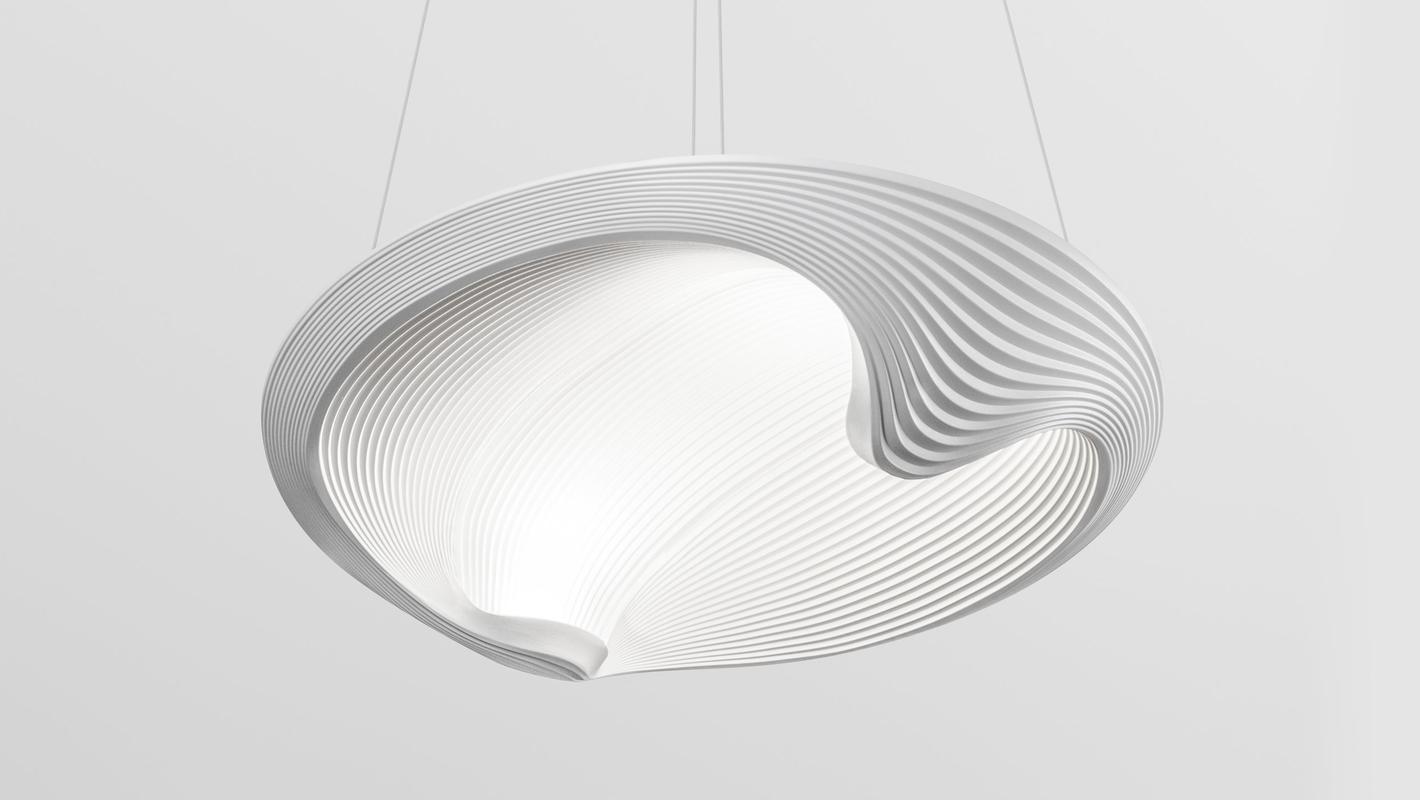 SHELL decorative luminaire
Поддерживает функцию диммирования 220V. Светильник сочетает плавные органические формы и высокую функциональность. Белый цвет призван усилить светоотдачу, а ребристая поверхность корпуса способствует большему рассеиванию. Таким образом, интерьер наполняется мягким отраженным светом, а сам светильник украшает узор из теней.
SHELL
The luminaire combines flowing organic forms and high functionality. The white color is used to enhance the light output, and ribbed surface augments diffusing. Thus, the interior is filled with soft reflected light, and the luminary itself is adorned with a pattern of shadows. The luminary is DIM 220V dimmable.