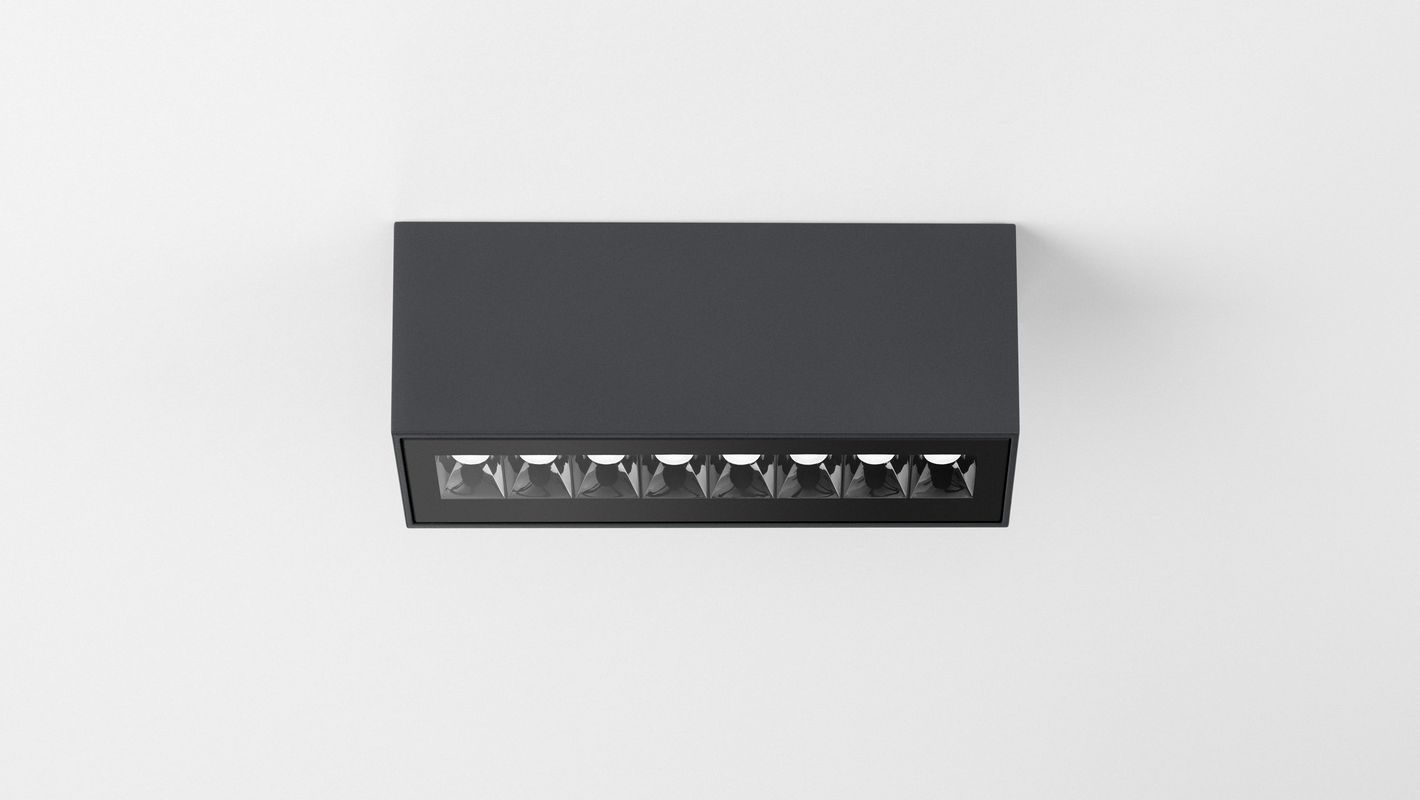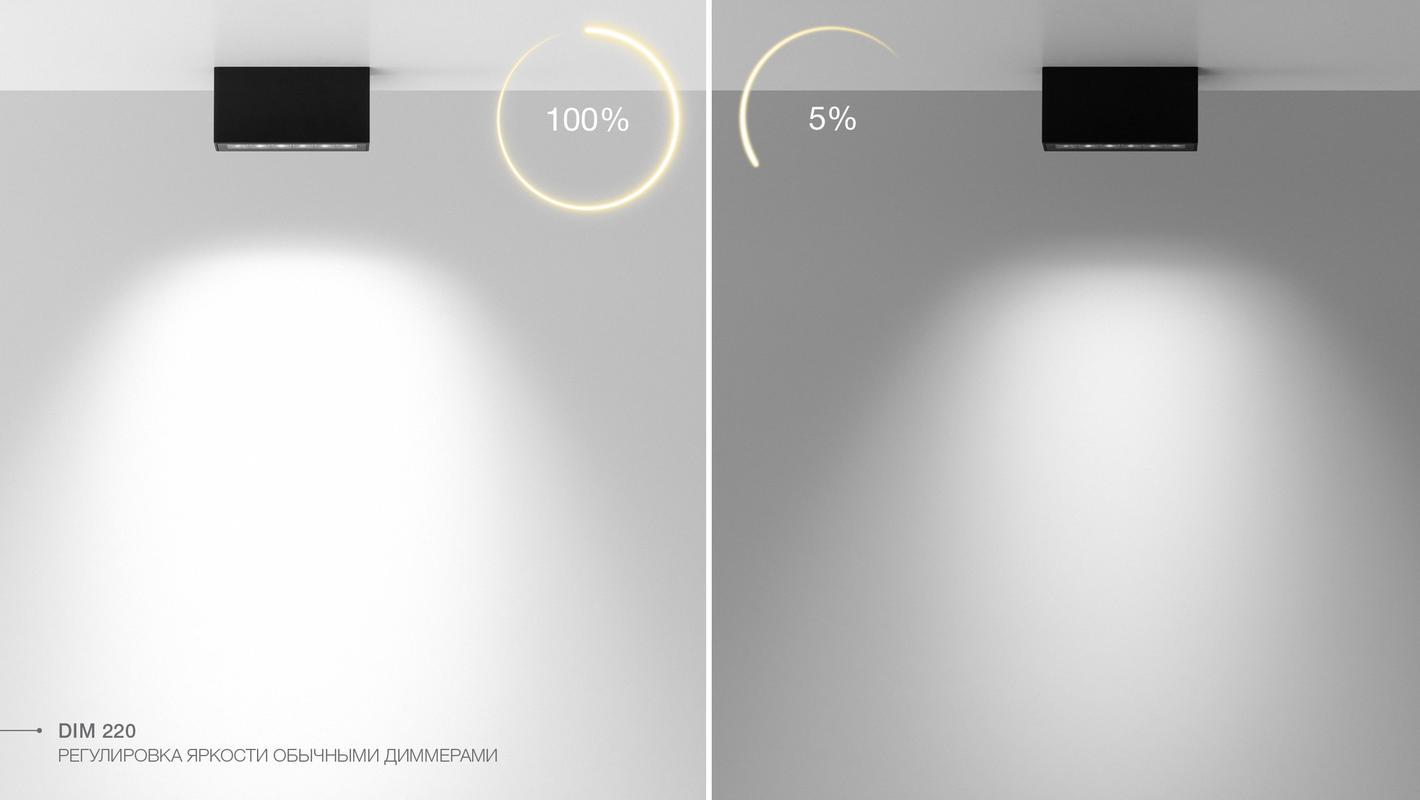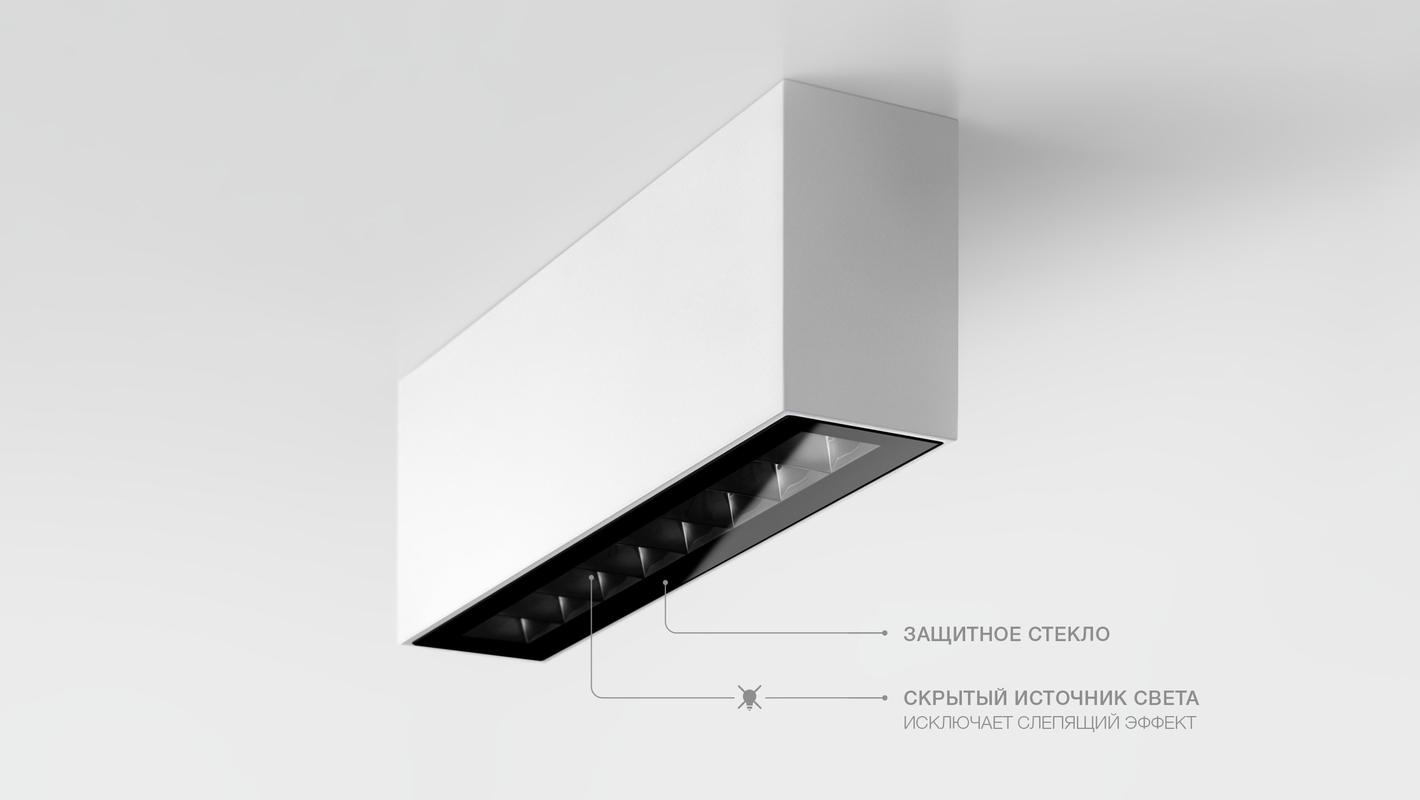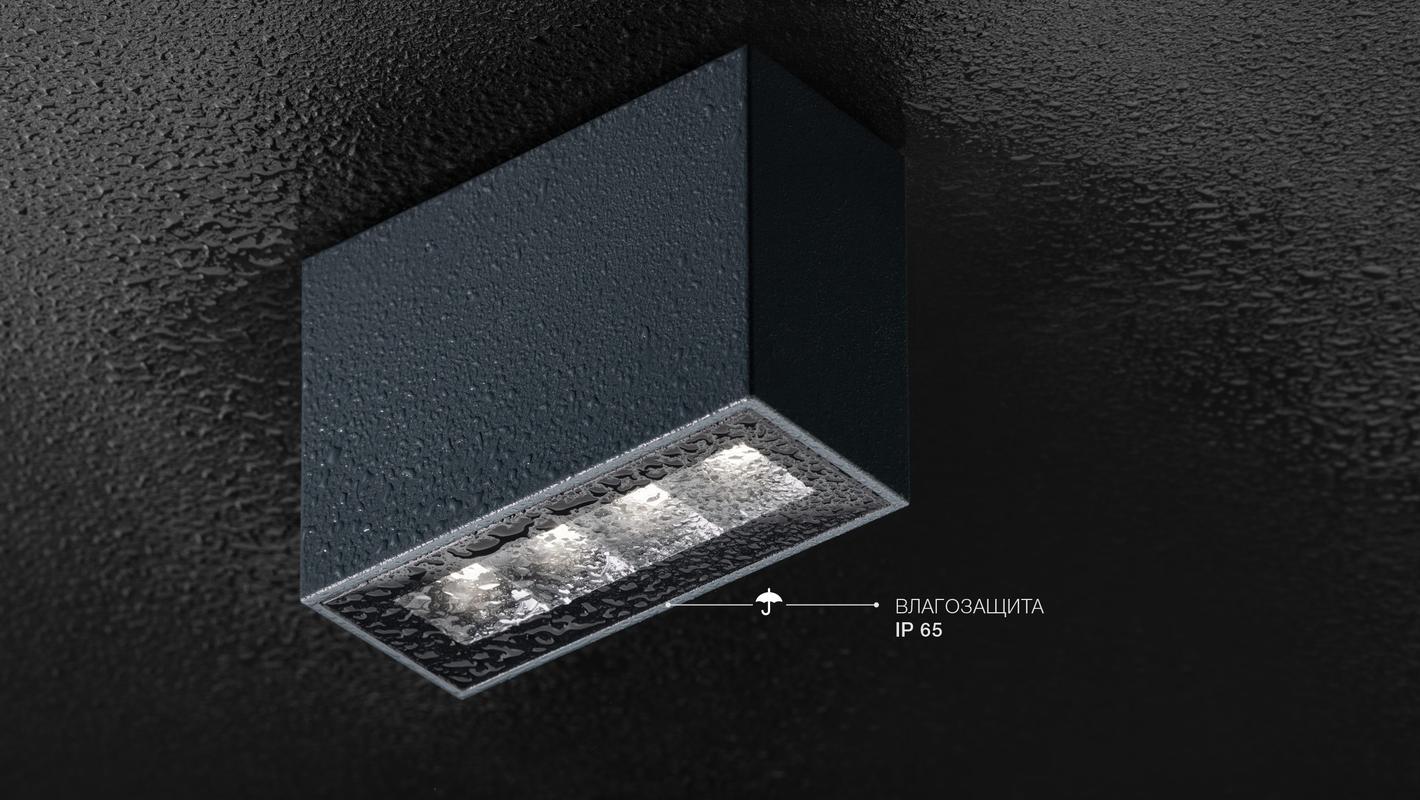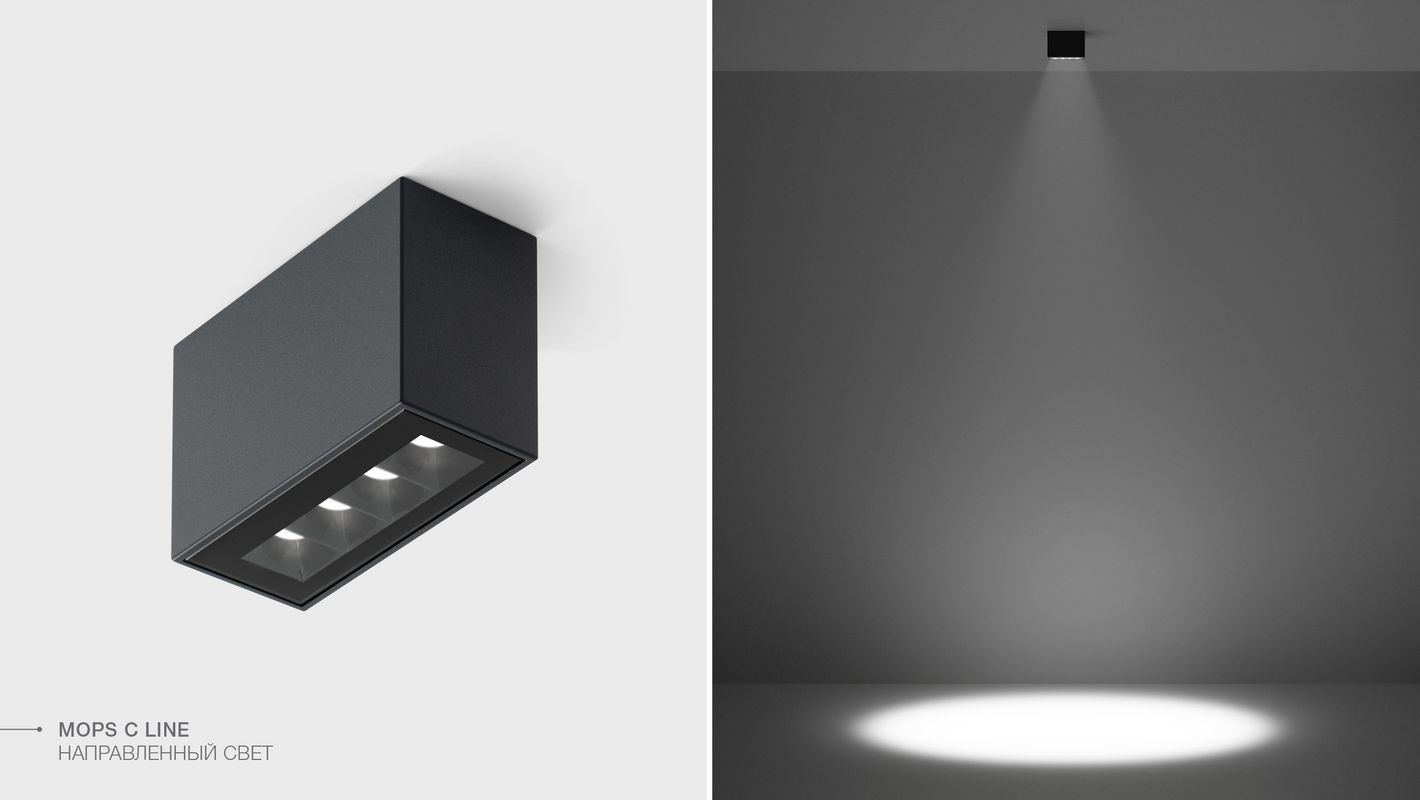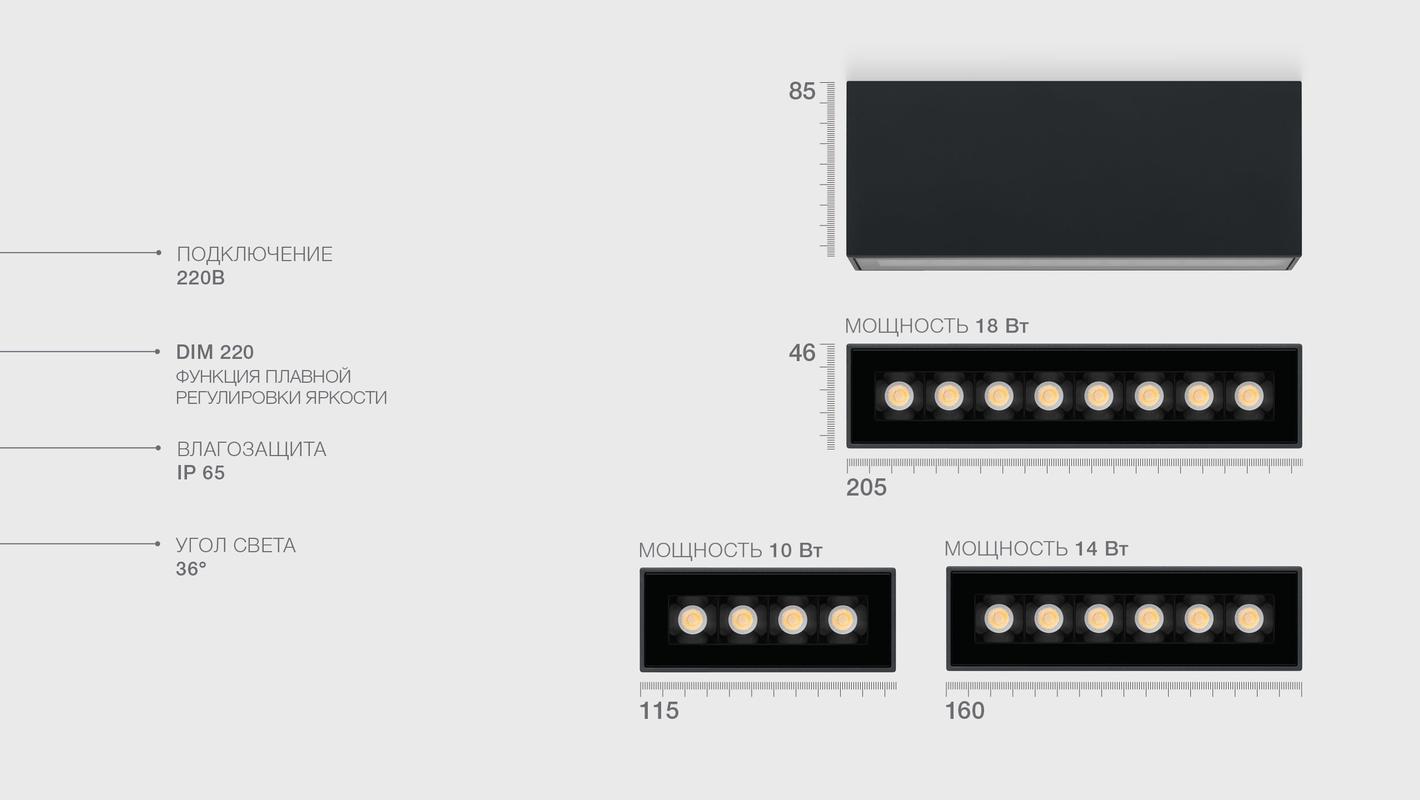 MOPS LINE IP surface-mounted outdoor ceiling luminaire
Накладной линейный светильник с высокой степенью защиты от влаги и пыли IP65. Оснащен защитным стеклом. Устанавливается в помещениях с высокой влажностью или на улице. Утопленное расположение источников света обеспечивает комфортное освещение и исключает слепящий эффект. Поддерживает функцию диммирования DIM 220. В серии представлены 2 типа светильников: световой поток направлен вниз или на стену. У моделей для освещения стен линзы Vector Light имеют специальный скос, что позволяет точно направить световой поток на стену под углом 60°.

Подключение 220В. На выбор 3 размера: 115 мм, 160 мм и 205 мм. Несмотря на компактные размеры светильники отличаются высокой мощностью (10Вт, 14Вт и 18Вт). Корпус выполнен из алюминия, покрытого матовой краской белого или темно-серого цвета.
MOPS C LINE IP65
This product line presents luminaires with luminous flux directed downwards. Recessed light sources provide comfortable lighting and eliminate glare effect. Surface mounted ceiling luminaire with high protection against dust and water ingress, meeting IP65 requirements. Equipped with a protective glass. Suitable for installation in rooms with high humidity and outdoors.

The luminaire is DIM 220 dimmable. 220V connection. Aluminum housing coated with white or dark grey matte paint. Comes in 3 sized: 115 mm, 160 mm and 205 mm. Despite their small dimensions, luminaires are notable for their high capacity (10ВW, 14W и 18W).