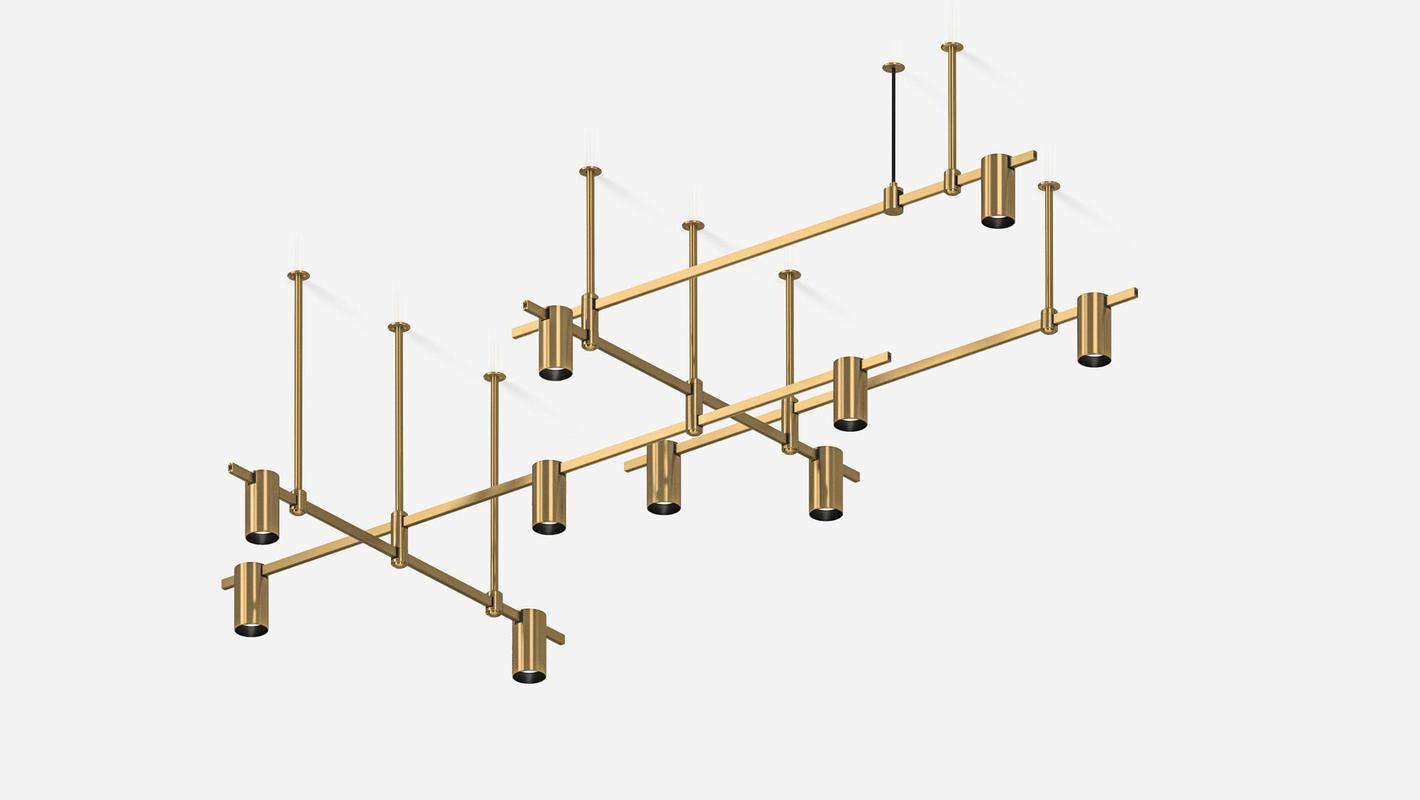 AUROOM KIT
Auroom Kit lighting installation made of pure brass. Created on the basis of Auroom system. The model can be custom-made with any desired dimensions. Lighting installation can be equipped with different luminaires of your choice in any quantity. A wide range of luminaires: diffused, direction and rotatable models.

Surface mounted installation is suitable for all types of ceilings. Auroom Kit lighting installation can be mounted at any stage of repairs. Control via 1-10V or DALI protocol depending on the power source (chosen separately).

If you need help in completing your order, or to specify the price, please contact our managers.